Energy Soups & Salads
Power soup pots and large salad plates
At LUMBERJACK, we serve soups and salads as full, large dishes. We recommend that guests who want to degust should share their dishes. The plates and bowls are set for this. Shared meals are one top priority at LUMBERJACK and supported in every way.
LUMBERJACK DUMPLINGS Potpourri is the recommendation of the house
Any Tyrolean and Salzburger child of the 60s and 70s knows the saying of their mother and grandmother: If you want to become tall and strong, you have to eat dumplings. It used to be a popular game back then to count the number of dumplings you could eat.
Four kinds of dumplings such as: semolina forest herbs dumplings (vegan), baked beetle bean dumplings, beetroot dumplings according to Evelyn's recipe (vegan).
In strong beef soup or in a fully aromatic vegetable broth with vegan or vegetarian dumplings.
At Max Meat Boutique in hearty beef soup with meat and sausage dumplings.
S: 4 dumplings in the soup bowl
M: 8 dumplings in a small soup pot
L: 16 dumplings in a large soup pot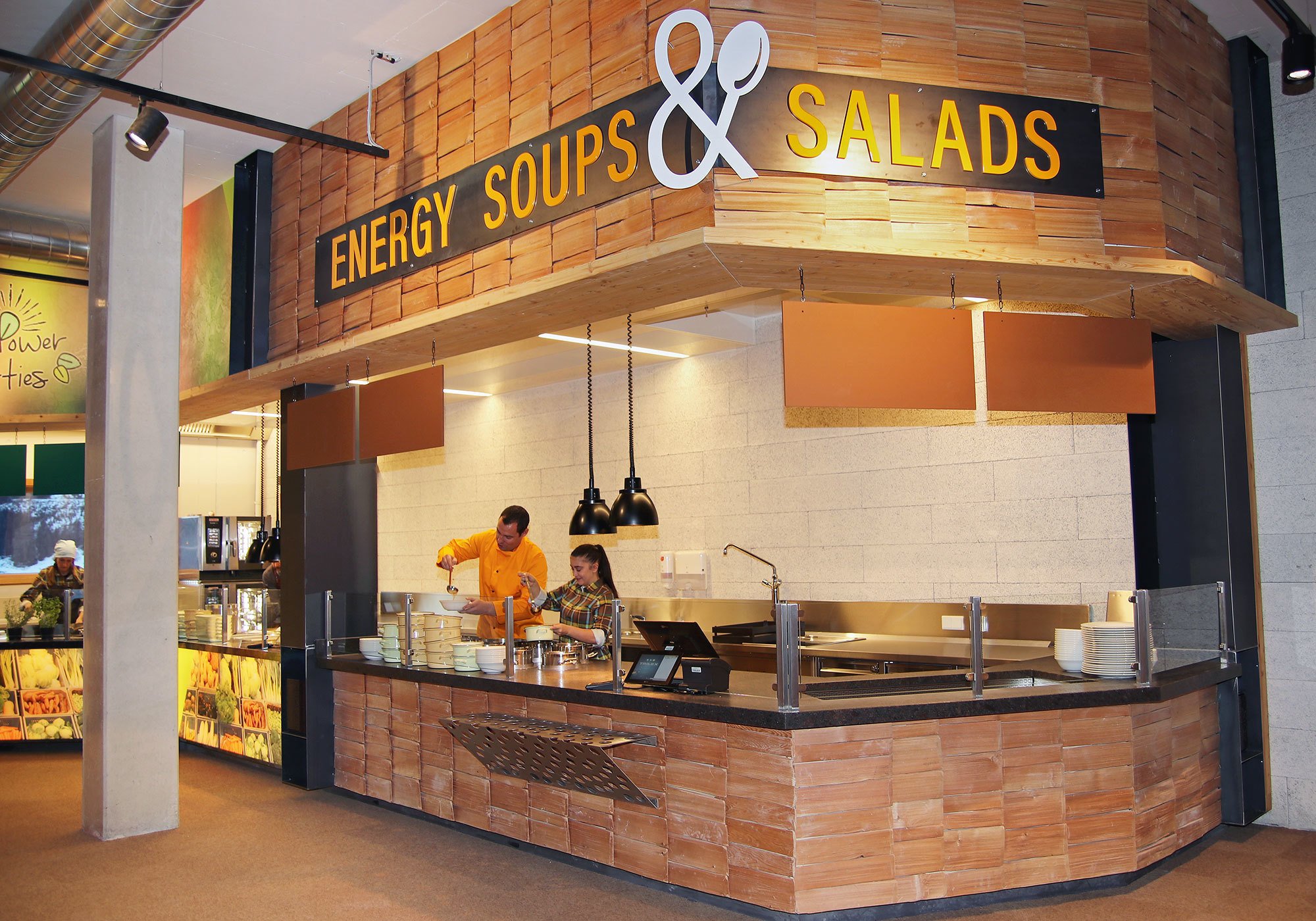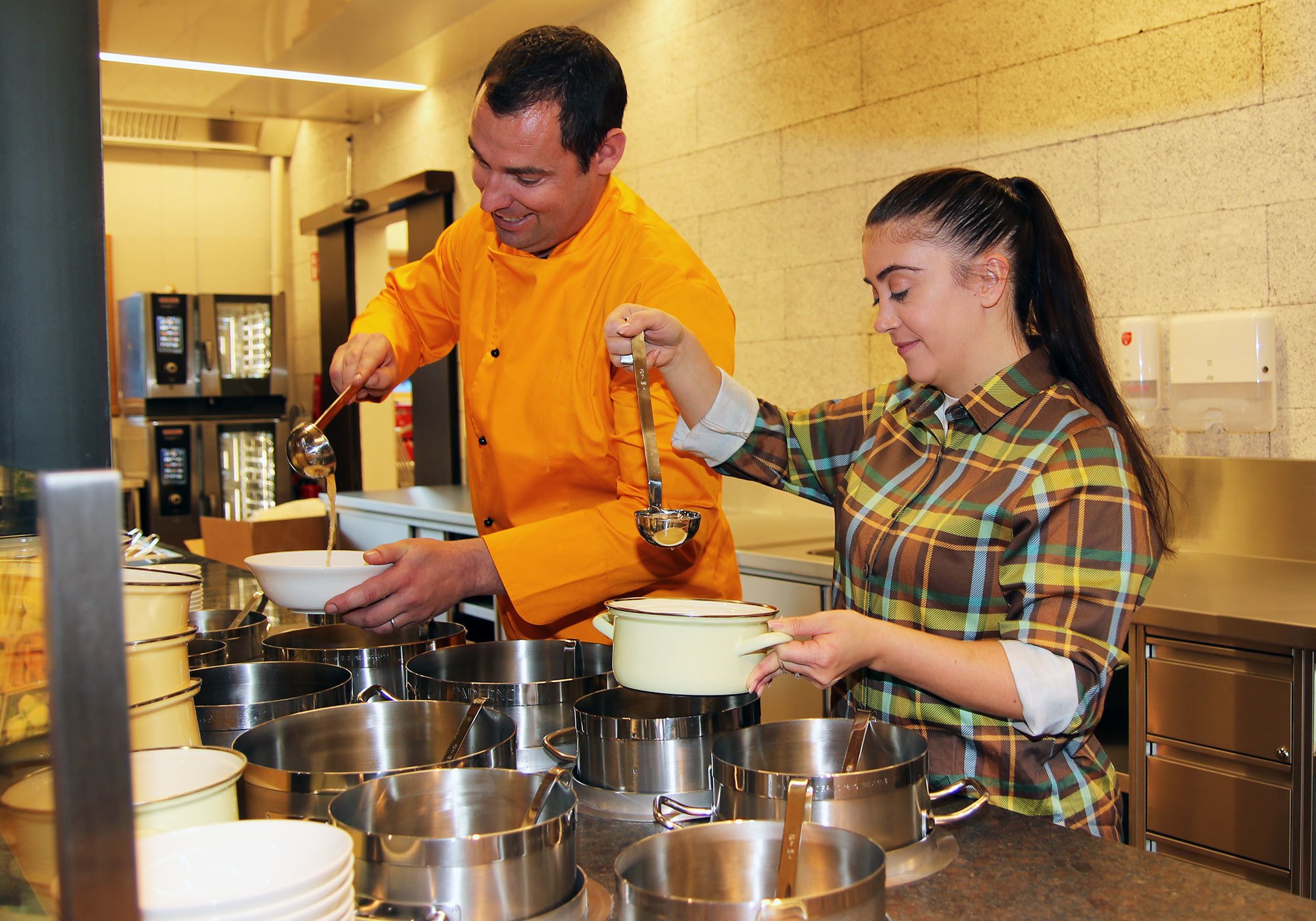 Potato soup with sautéed chanterelle
The base is the red-skinned potato breed Laune from Salzburg's Lungau. The chanterelles come from wild harvesting in the region.
Clear vegetable soup
A warming, invigorating minestrone with winter vegetables, inspired by Asian cuisine.

CRISPY, finely marinated winter salads
The six-rowed barley as the central powerfood, lukewarm and slightly marinated. Six winter salads arranged around it. The choices are alternating and depending on availability, e.g.:
Styrian beetle beans with onions, seed oil and pumpkin seeds
Celery, carrot and apple salad with lemon, walnuts, vegan mayonnaise and oat cuisine
Lukewarm, marinated beetroot pieces with fresh horseradish
Mountains lentils with onions, peppers and parsley
Endive: Potato and apple dressing with crunchy sesame
Sugar loaf salad with Fichtenwipfelhonig-Hoey mustard-dressing with roasted sunflower seeds
White cabbage dressed with hot marinade, with ground caraway seeds
Potato salad: onion, mustard, vegan mayonnaise, pickle juice, parsley
Raw carrots with lemon and roasted sunflower seeds or lukewarm carrot salad with onions
Chinese cabbage with carrots and roasted hazelnuts
Green beans with onions
Toppings: Coronations for Salad-Lovers, separately arranged. Oil cheese from Bio aus dem Tal, beef strips and fish from Max Meat Boutique.