Gusswerk Beer and lemonades
Reinhold Barta, a passionated brewer from Salzburg, realized his dream of having his own brewery in 2007 after more than ten years of organic brewing experience. Reinhold's declared goal was to make beer produced sustainably and biodynamically in Austria socially acceptable. In which - in hindsight - he absolutely succeeded. "A beer, being one of the primal foods, has to be drawn from the virtue of the origin, with purely organic ingredients and old, natural production processes that reflect nature." That is why Reinhold brews according to biodynamic Demeter guidelines - the highest Organic standard.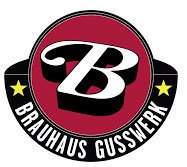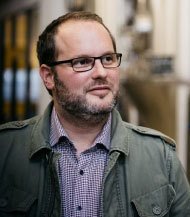 GE REINHOLD BARTA, MASTER BREWER
Founder and owner of the organic brewery Gusswerk, born in 1975 in Lower Austria, graduated beer sommelier and graduated engineer in food and biotechnology, lecturer in training to become a graduated beer sommelier and Univ. Lecturer at the Vienna University of Applied Sciences. He has many years of professional experiences with domestic and foreign breweries. Brewmaster and ideologist with passion. The beer doesn't brew and fill up itself. Behind the success of the Gusswerk brewery, besides master brewer Reinhold Barta, he has nine permanent, committed employees and friends.



THat's the brewery Team
Year after year, numerous awards confirm the consistent quality.
The beers from the Brauhaus Gusswerk were awarded for the first time shortly after it was founded in 2007. Since then, many other national and international prizes have been added.https://www.brauhaus-gusswerk.at/falstaff-bier-trophy-2020-sieger/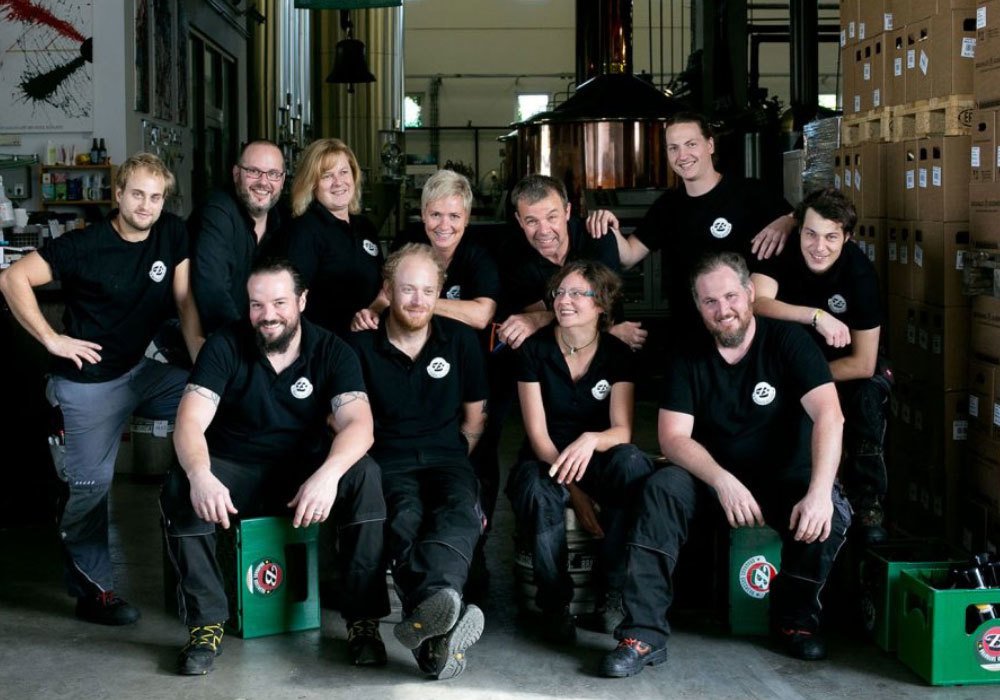 The 3 Gusswerk organic beers and 3 organic sodas at the Lumberjack
The main draft beer is the light Edelguss: a filtered full beer, traditional and tasty.
The mild wheat glaze is robust on the palate, fruity and very refreshing.
The Steinbier is an ancient, naturally cloudy special beer, round and tasty.
A detailed description of the Gusswerk beers with tasting notes can be found at: https://www.brauhaus-gusswerk.at/unser-sortiment/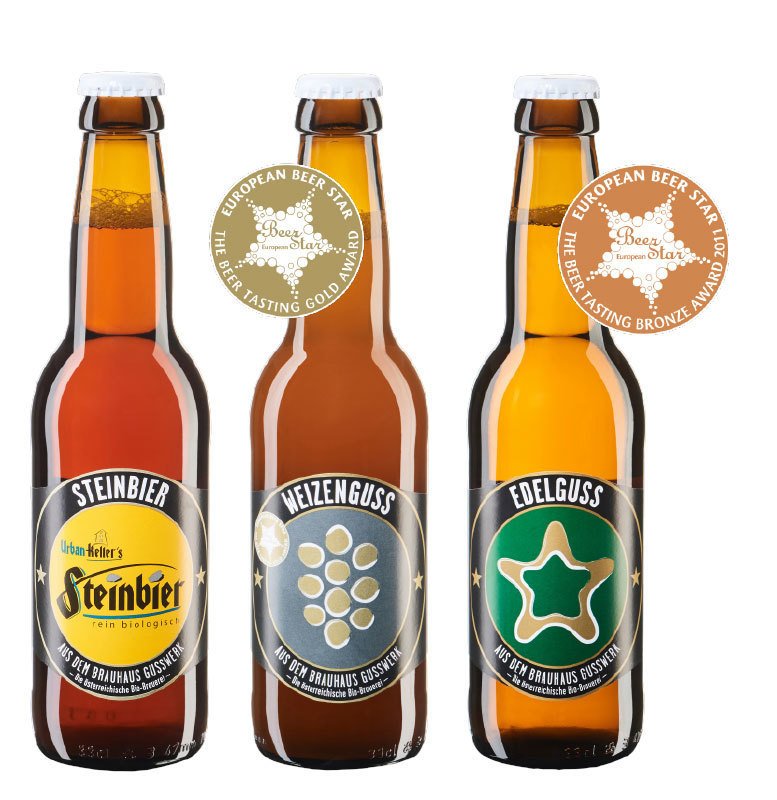 On the occasion of demand for the LUMBERJACK and the requirement with as little sugar as possible and zero waste, Reinhold and his team started composing the lemonades: We proudly present: The organic GuLis (GusswerkLimos), without any added sweeteners or preservatives.
Organic lemon GuLi with a little lime: very fresh, little sugar
Organic GuLi Orange with a little Mango: fruity
Organic-GuLi Cola, a pure organic-Cola, caffeine-free, a little less intense in color. The use of caramel color is restricted in organic products, synthetic ingredients and flavour enhancers are taboo.
For us the best organic cola on the market. All six drinks on tap, of course in a reusable system without a gram of packaging waste.