Sustainability at Lumberjack
more than just a buzz word
Our Lumberjack team lives and works everyday by the principles of sustainability. The three pillars of economical, ecological and social responsibility are the base for our everyday work. We are sure, that we need to take care for our nature and therefor we need a longlasting and proactive gastronomic concept. Only by this way, we are able to offer a valuable livelihood and an economic basis for our future generations.
Products from the region for the region
Talking about sustainability means for us, that we work in a economically successful company that protects the environment by a sophisticated concept, is open all year round and establishes longlasting and save workplaces for suppliers and employees.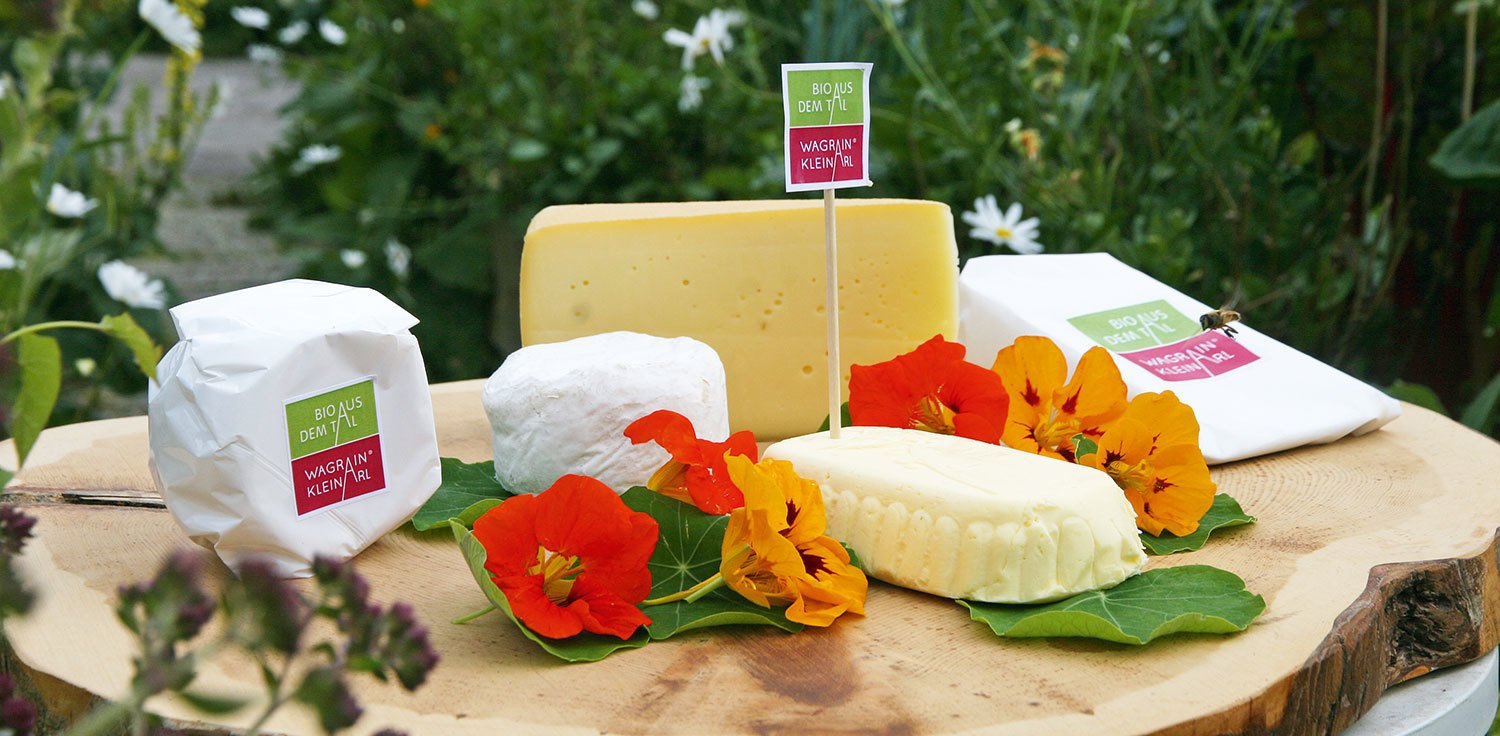 We offer only organic food and drinks at Lumberjack, which have mainly a regional background. The vegetable organic products are produced without any chemical plant protection products. Animals have more roaming when organically farmed, eat only organic feed and the use of medicals is stricter than for the convenient agriculture. Organic agriculture protects our environment and offers a valuable economic basis for our region. By consuming regional products, we reduce transport distances, generate regional added values and save our workplaces. In the selection of suppliers we take care for fair prices and a respectful contact.
sustainability from the beginning
We tried to work as sustainable as possible when building the Lumberjack. It started with the planning of a mountain restaurant that is really needed in this area. While the ski huts on the Shuttleberg were already fully filled before the "Panorma Link", a connecting cable car into the Snow Space Salzburg ski area, was built, the number of guests has increased again thanks to the new connecting cable car. In order to provide all guests in the ski area with refreshments and a seat, it was necessary to set up a restaurant on the Shuttleberg.
During the planning and construction of the Lumberjack, we took care to ensure that the added value remains in the region - we only worked with regional companies and craftsmen (you can find a detailed list of these companies here). When choosing the materials and the architecture, we tried to combine the traditional elements of Alpine architecture with the latest technology.
With the help of the planning and implementation, the necessary seats could be implemented on 3 levels in such a way that the space consumption and the floor sealing remained as low as possible. Due to the large number of seats, all areas of the supply (heating, sanitary, kitchen, bar, driveway, transport trips, etc.) are optimally used.
That's why we are sustainable
We have dealt extensively with how we can design and run our organic mountain restaurant Lumberjack in a sustainable manner. To do this, we work with partners who primarily come from the region and who also share our values.
ecological
Building
Wood-concrete construction - the wood-concrete bricks consist of 70% regional wood
Larch wood cladding
Durable, timeless and natural materials that come from the region (wood, glass, loden, concrete, steel)
Regional craft businesses for all areas of building construction (a full list of all craftsmen can be found here)
No artificial decorations - design elements are made of wood and handcrafted
Use of renewable energies and a sophisticated energy concept (photovoltaic systems on the terrace railings with extension on the roof, log stoves with local wood, air heat pump, low-temperature heating with concrete core activation in the false ceilings, heat recovery from cooling and ventilation)
Gastronomic business
Organic food and drinks
Products mainly come directly from the region - transport routes are reduced (the exact list of the origin of all products at the Lumberjack can be found here)
Focus on vegetable and seasonal products, dishes with little meat
Glass house for the production of herbs and vegetables directly on site - thus transport routes are reduced
Drinking water dispensers are freely accessible - reduces dirty dishes and is healthy
Different portion sizes for food and drinks - less rubbish and dirty dishes
Processing of all parts of the animal (nose-to-tail)
Use of leftovers from fruits and vegetables for soups or sauces
Composting of kitchen waste directly on site
Use of the compost for growing the plants in the greenhouse on site
Ecological cleaning products
Avoidance of waste through the use of large containers, avoidance of packaging, use of ecological packaging
ECONOMical
Concept for long-term, economically viable operation
Fair prices for customers and suppliers
Year-round operation
Secure and attractive jobs in the region
Full transparency through cashless payment
SOCIAL
Appreciative and fair dealings with all employees, customers and suppliers

Fair remuneration for employees, employee rooms when available

Fair prices for the guests - appreciation of the high quality of the food

Social togetherness through the large tables and eating in "family style"
HEALTH
Fresh, regional cuisine with seasonal ingredients
No finished products
Focus on plant-based foods and drinks
CULTURal
Preservation of regional agriculture, which mainly consists of smallholders
Preservation of knowledge about the cultivation of the areas in the steep alpine regions
Preservation of knowledge about the processing of products (milk, meat, herbs, eggs) from regional agriculture