Organic farmers & Manufacturers
Three organic farmers and family-RUN FARMS in Kleinarl
The Schwabhob, Stockham and Hirschleiten - merged in 2017. 2018 they built the Milchwerkstatt, a dairy farm on the Hirschleiten at 1200m. The organic milk from the natural jewel Kleinarl valley is refined there into high-quality organic products according to traditional recipes with the love of rural handicraft and lots of fresh ideas. The focus is on real taste, sustainability and the love for agriculture.

More Information - wagrain-kleinarl.at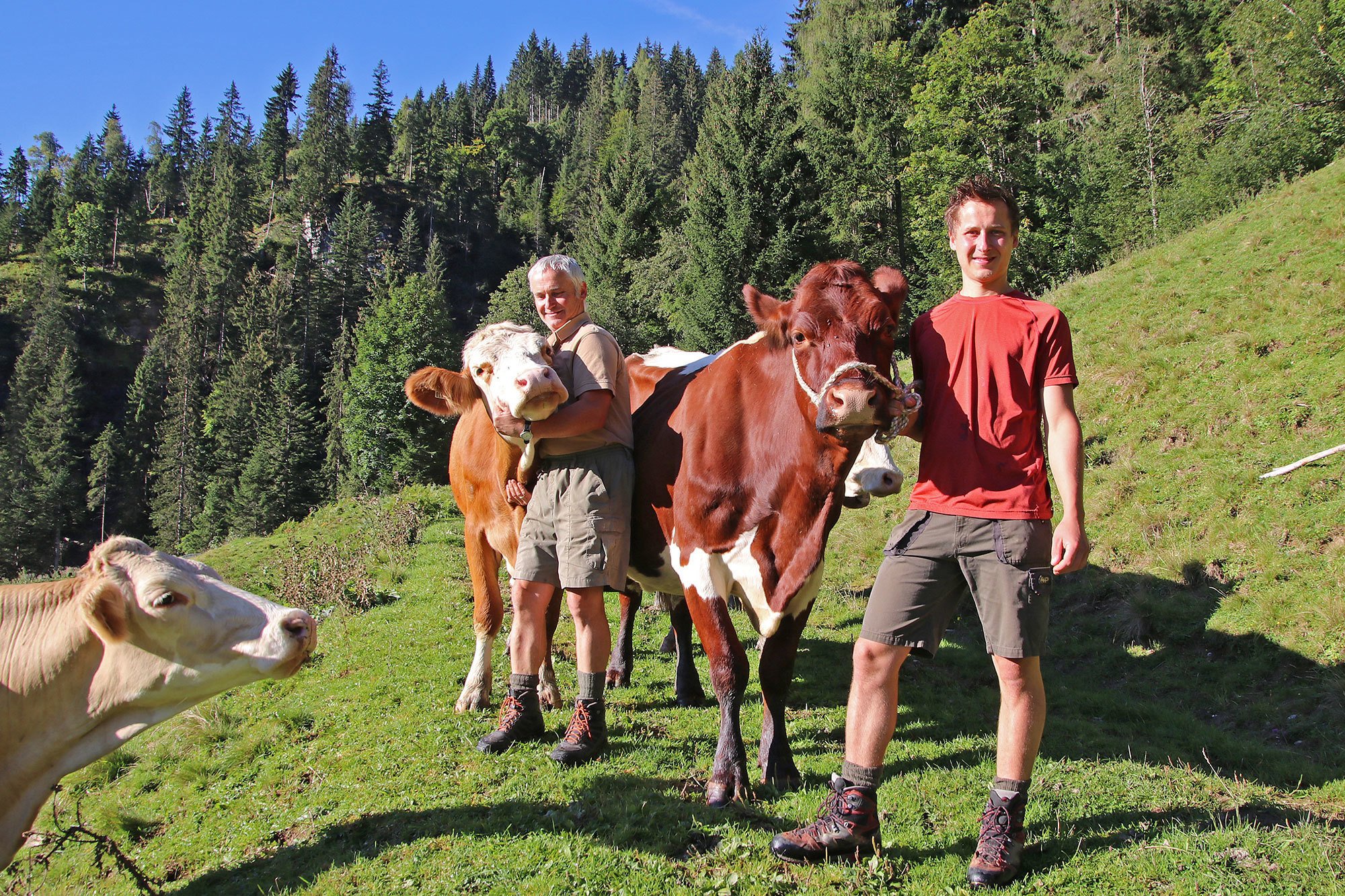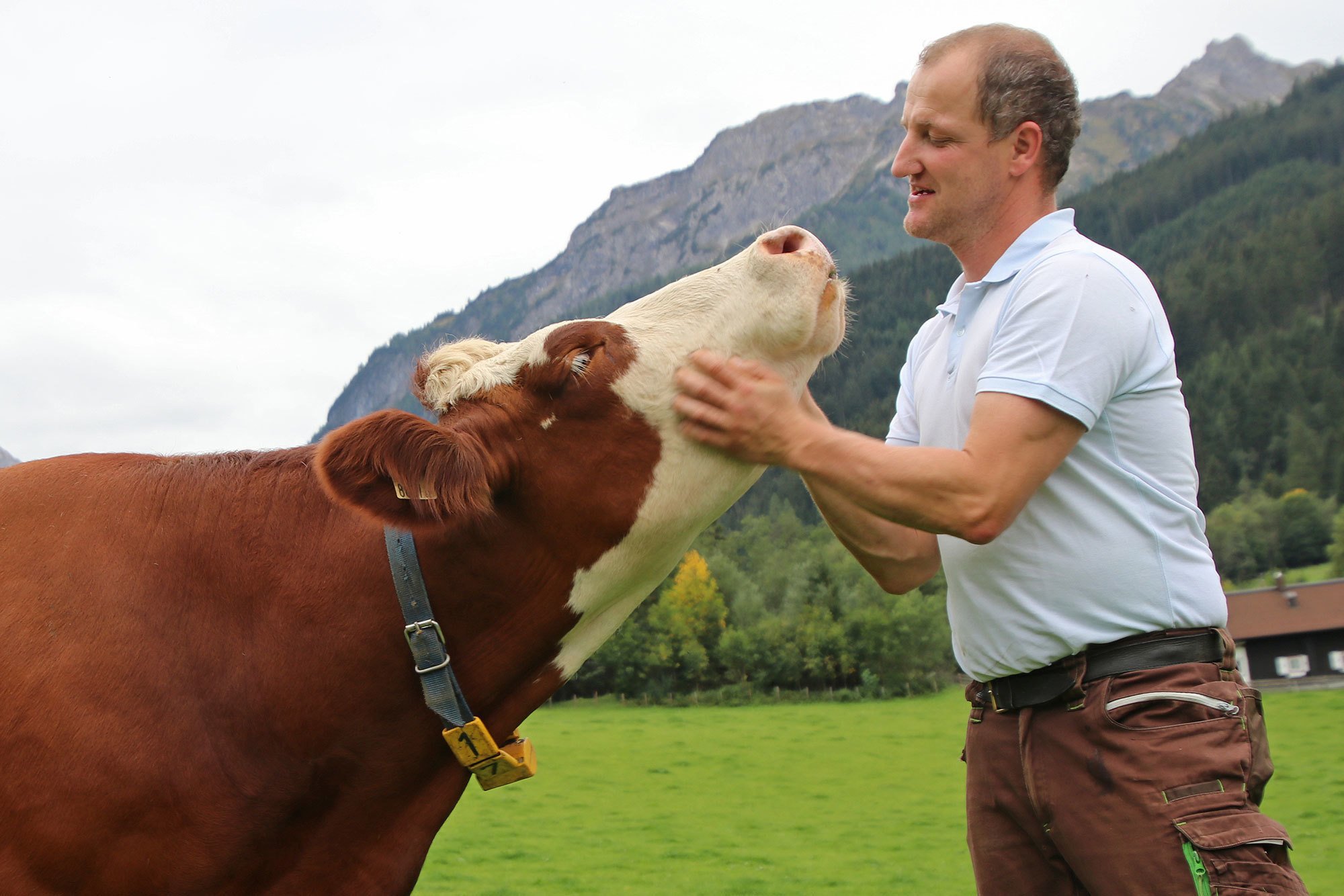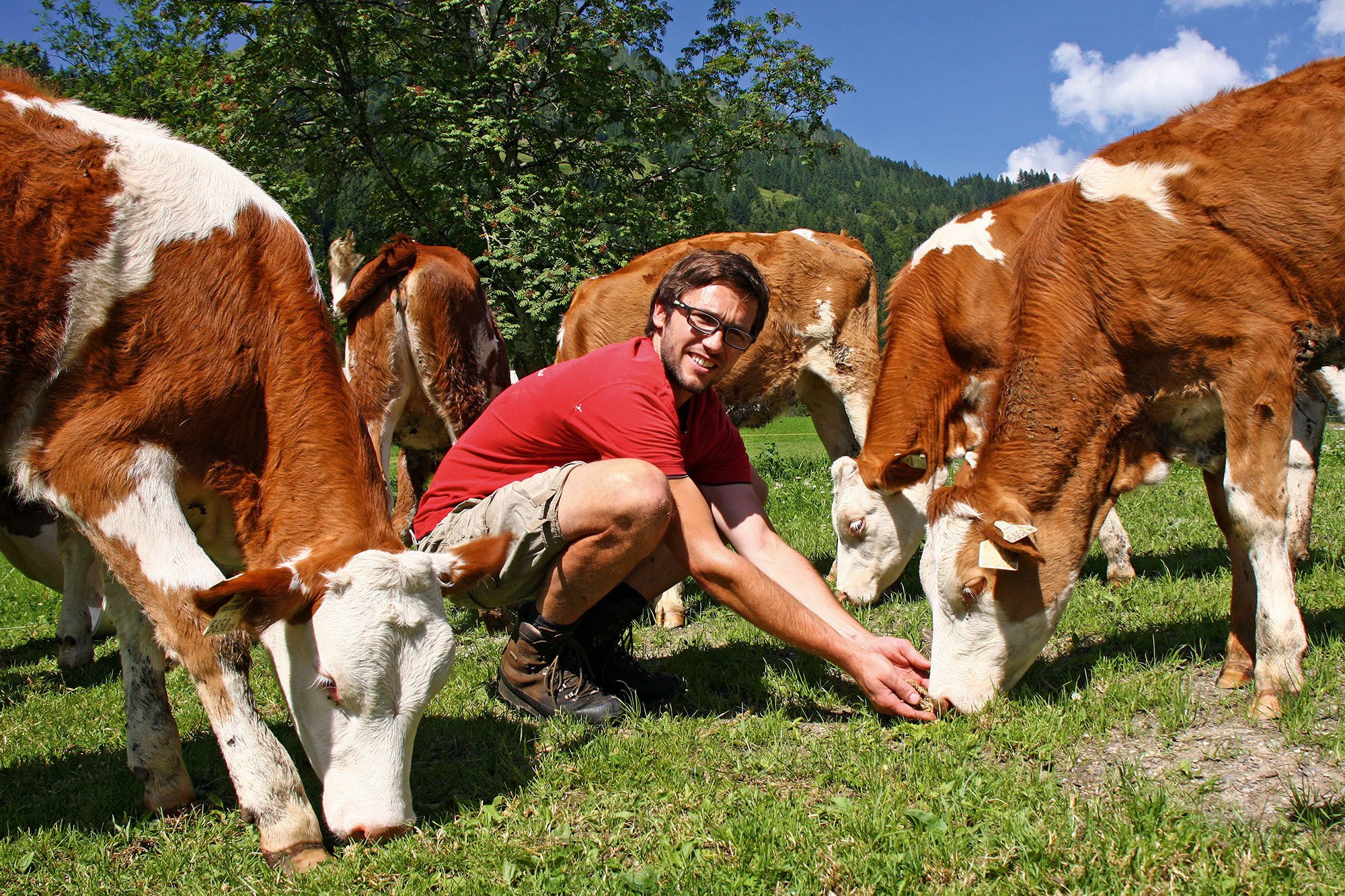 Sausages
Cold Cuts: Snack Sausage and Cheese Sausage
Scalded Sausages: Käsekrainer, Frankfurter and Weisswurst
Hard Cured Sausages: House Sausages
Ham: Dried Beef Ham
Salami



milk & cheese
from the milk workshop at Hirschleiten in Kleinarl
The best organic milk from healthy cattle in Kleinarl-Wagrain is processed in the smallest, regional dairy - on the Hirschleiten mountain farm. Milk processing in the "milk workshop" is a process that meets the highest hygienic standards. Markus Schaidreiter, Hirschleiten farmer and chief cheesemaker, ensures the best quality for dairy products from Bio aus dem Tal. He has turned his passion into profession and provides products from the milk workshop that meet the highest quality standards.
Milk and cheeses from BIO AUS DEM TAL at Lumberjack:
Fresh milk
Biobert - Camembert
Chilibert - Camembert affinated with chili peppers
Bioberta - soft cheese matured with red culture
Sleek Kleinarler semi-hard cheese
Herblings - cream cheese in oil
Peppone - semi-hard cheese affinated with peppercorns
Herbal Prince (with herbs)
Bocksberger (with fenugreek)
Dorfkönig - mature hard cheese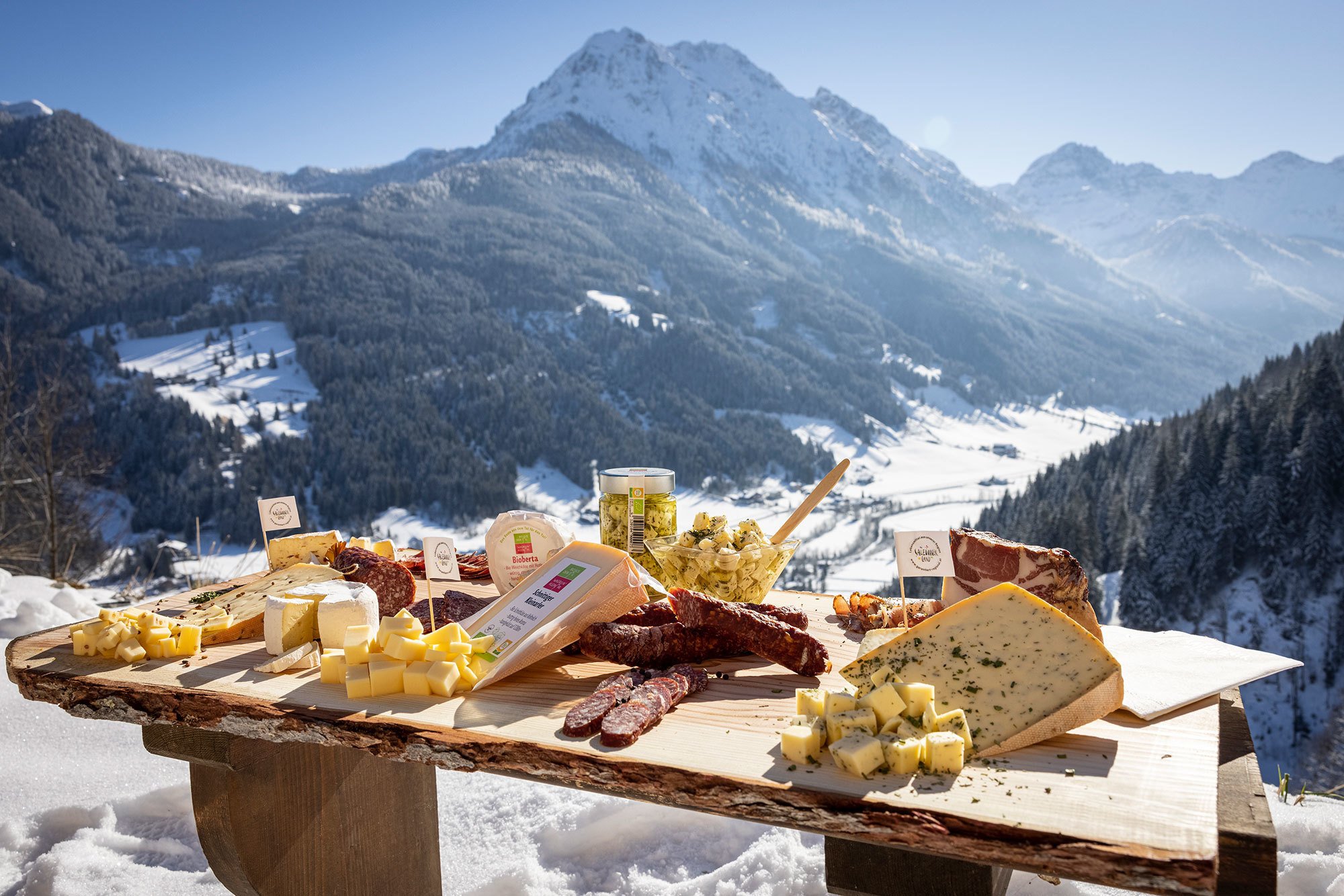 Eggs & noodles
from happy free-range chicken from Wagrainer Hühnerdorf
Since 1994, the Steinbachhof, which lies at the foot of the sunny Weberlandls, has been farmed organically.
At the Steinbach, 2.000 chickens live in a modern, spacious, species-appropriate barn. Every day they lay around 1.800 eggs in their special nests, made from spelt husks. The hens can move around freely, whether they are in the light, in the airy barn, in the 300m² large conservatory or on the meadow, where each chicken has 10m².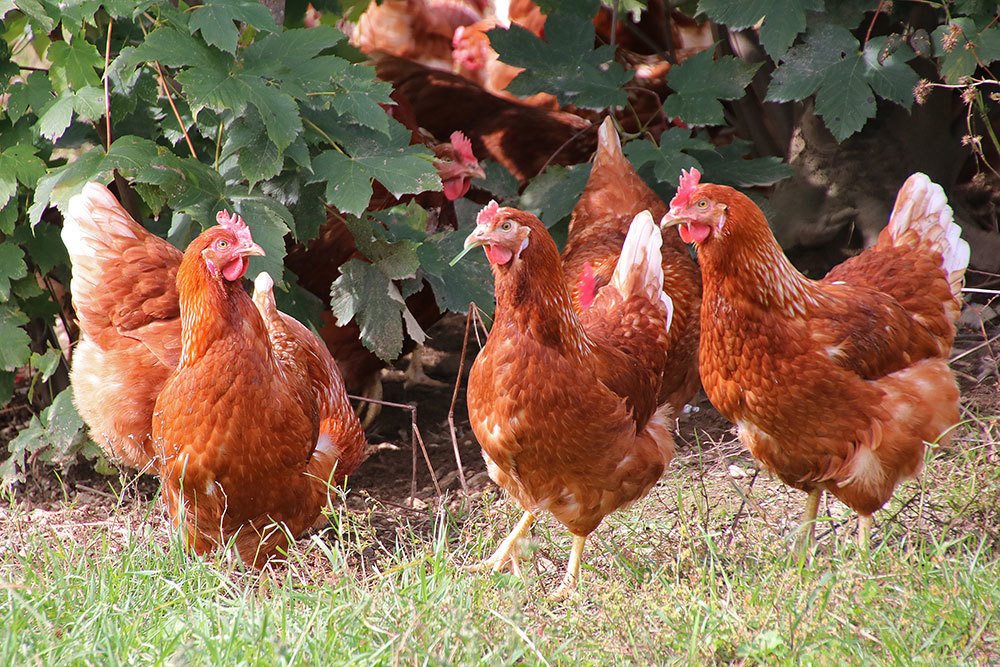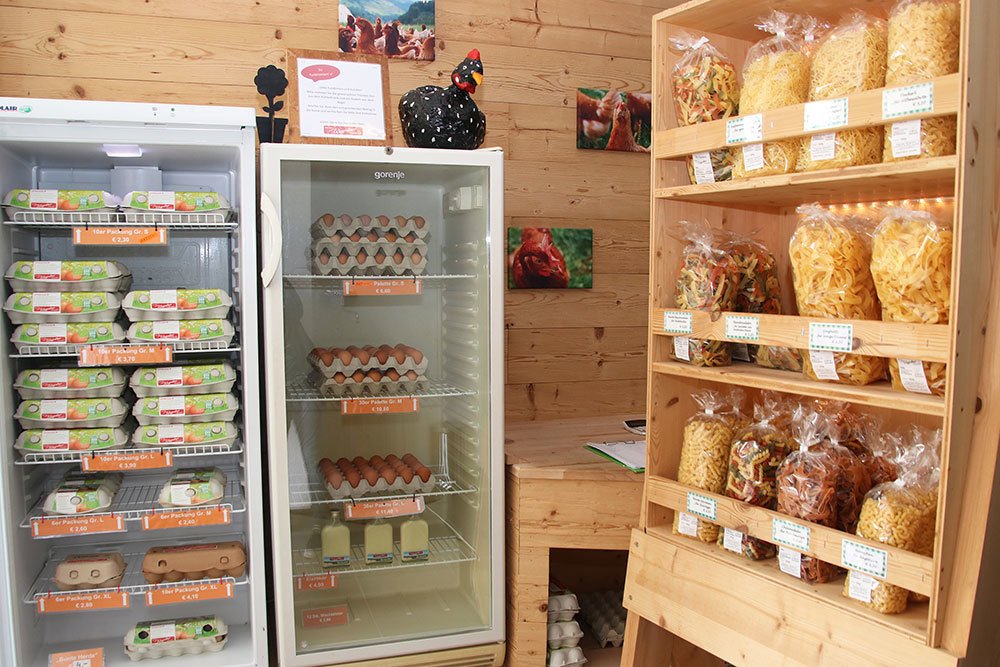 Eier
pack of 6
pack of 10
Layers with 30 eggs for the Gastro like at the LUMBERJACK
sizes: S, M, L, XL


Egg liqueur 200ml
Noodles in 250g and 500g packages for households
Soup noodles
Spiral noodles
Spaghetti
Chilli noodles
Fleckerl
Tagliattele
For the Gastro as on the LUMBERJACK in 5kg packs
These products are available around the clock, 365 days a year, in the farm shop at Steinbach in the Wagrainer Hühnerdorf, with self-service and a trust-based checkout.

Organic bread, pastries & Cakes
from bakery steinbauer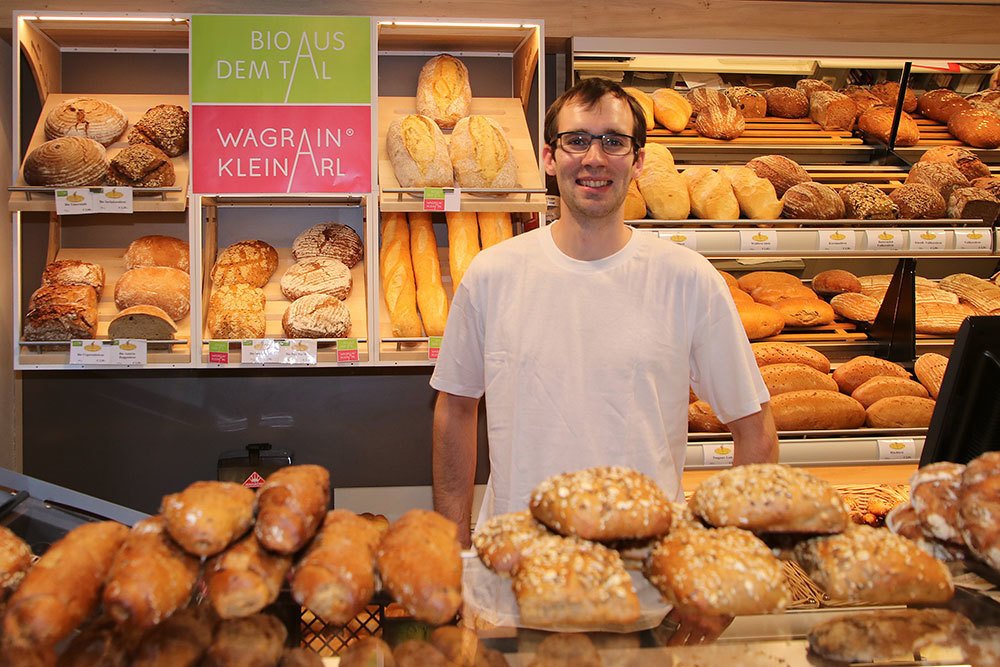 Organic pastries
Organic Kornspitz
Organic yoghurt rolls
Organic barley vinschgerl
Organic grain breads
Organic ancient grain bread
Organic pure pure bread
Organic sunot
Organic rye bread
Florian Steinbauer's pastries and bread specialties are served with the sausages at Café Latini and of course, they are the most important ingredients for snacks at the snack bar.


Kitchen & tea herbs
GROSSWIDMOOS IN WAGRAIN
The farm, that is home for many animal species is located on a sunny, gentle slope above the Kirchboden in Wagrain. Sustainability and many other pillars are important for the farmers Waltraud and daughter Viktoria on the Großwidmoos.
Above all, the production of culinary-, medicinal- and tea herbs is very important. Mullein, marigold, borage, nasturtium, mallow, cornflower, St. John's wort, marshmallow, feverfew, chamomile and yarrow, as well as sage, lemon balm, mints and savoury, hyssop, lovage, thyme, rosemary, chives, etc. bloom and smell. Colourful tea blends for everyday's life are particularly beneficial and also tasty.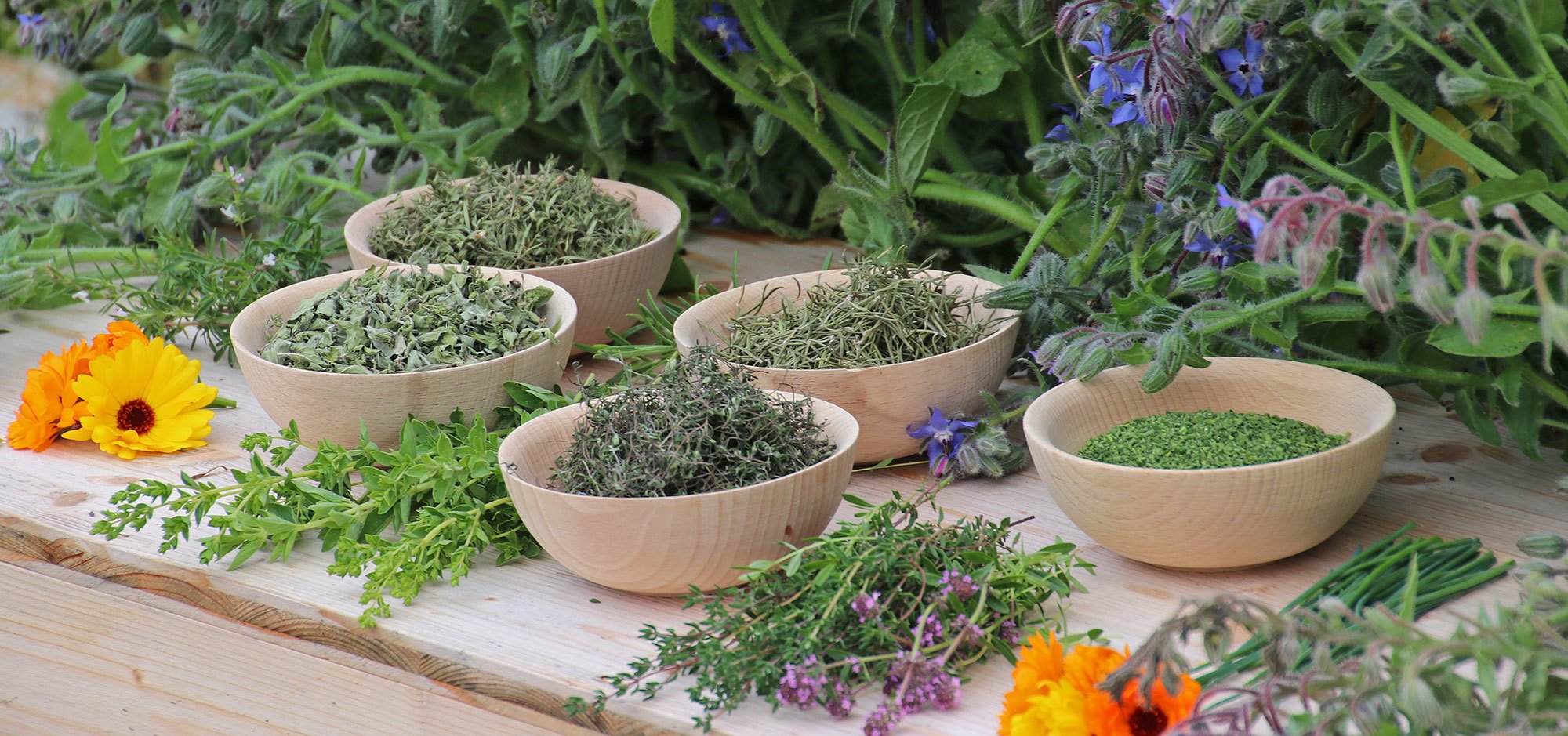 Waldtraud and Viktoria have prepared three tea blends exclusively for the LUMBERJACK:
a strong mint mixture
a mixture of garden and wild herbs
a special LUMBERJACK tea blend with wild and forest herbs
In the kitchen at the LUMBERJACK, we use the herbal salt from Großwidmoos from Wagrain.
Elder and mint syrup in the Beer Saloon, as a basis for diluted fruit juices and long drinks.