Perfect place to stop by
A SUNNY LOCATION AT SHUTTLEBERG IN KLEINARL
The organic mountain hut LUMBERJACK is located at Shuttleberg Flachauwinkl-Kleinarl on the Kleinarl side, below the mid-station directly at the base station of Lumberjack Shuttle at 1280 m.

RED AND BLUE PISTE ACCESS
The Family Run, an easy blue piste leads up to lUMBERJACK - and further on via Mönchsberghof down into the valley. The brand new - and more demanding - red piste at Lumberjack Shuttle leads directly and almost fall line to LUMBERJACK.
UNOBSTRUCTED VIEW ACROSS THE VALLEY
The panoramic view across Kleinarl valley is breathtaking. The imposing Ensskraxn to the left, the head of the valley and the Hohe Tauern with a view to Ankogel and Großglockner towards the south, the Hirschleitenhof to the west with Penkkopf right above. Towards the northwest, your view expands towards Grafenberg at Wagrain.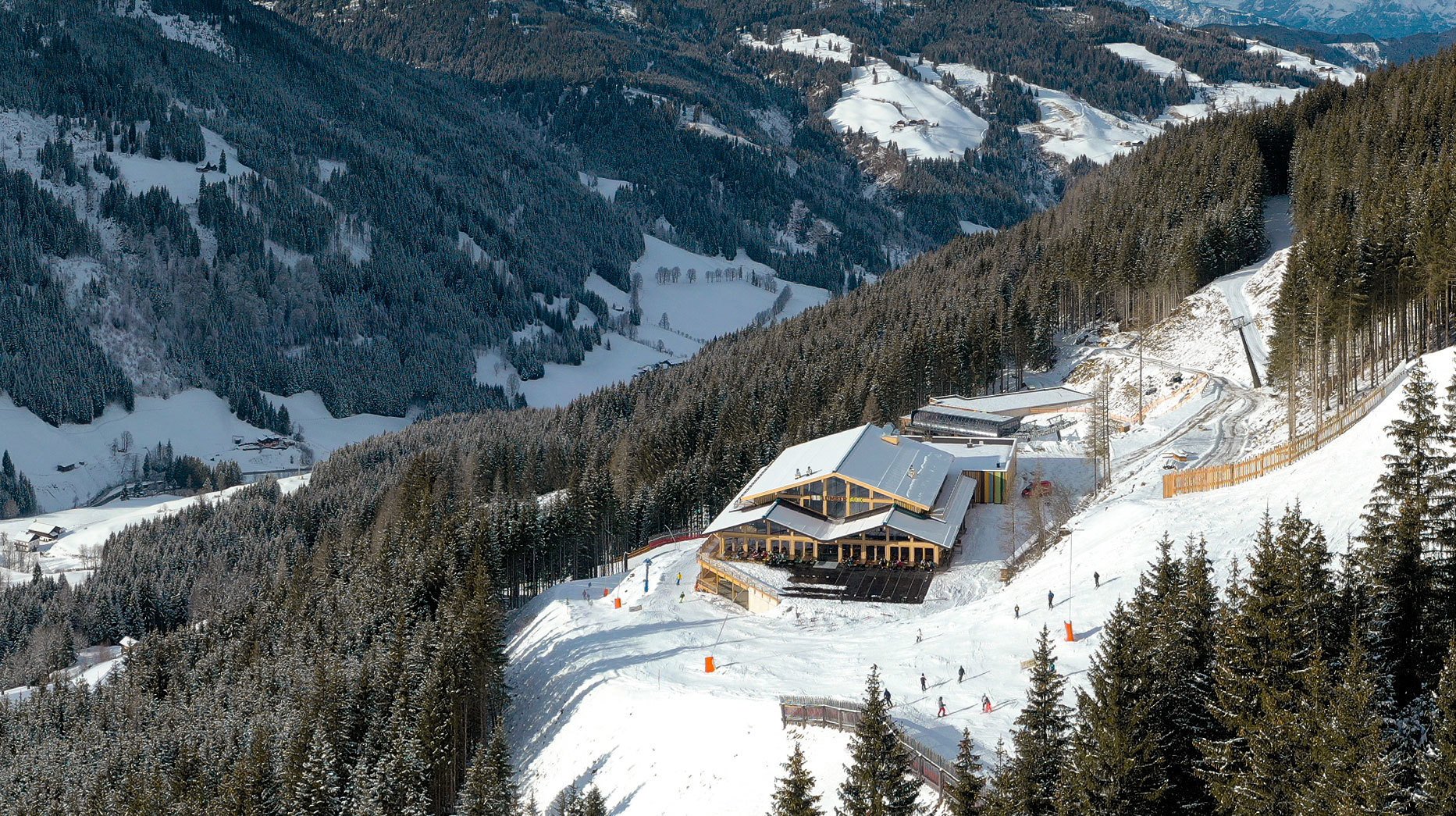 RIDING FROM A TO Z
With the opening of Panorama Link, our new gondola that connects the resorts of Flachau-Wagrain with Flachauwinkl-Kleinarl, riding at Salzburger Land enters a new dimension. Skiing from Alpendorf to Zauchensee – with Kleinarl right in the middle. And Shuttleberg with its seven high-speed chairlifts and the brand new organig ski hut LUMBERJACK.
The expansive Food Hall with its high gables, all around panoramic glazing has a spot for everyone, who is in need for a little break and refreshment.

HOW TO FIND US - EVEN WITHOUT SKIS
Two routes for winter-hikers are leading up towards us from Kleinarl.
via Brandstatt and Stuhlwaldstraße (3,5 km) or
via Stuhlhöfe (Stuhlweg) and the mid-station (4,5 km) or
you go up with the Champion Shuttle to the mid-station and then 800m slightly downhill towards us.
After stopping by at LUMBERJACK you can hike back the way you came or take one of the other two ways. Of course, a round trip always is more inspiring.
Both routes are very scenic. The way via Brandstatt and the Stuhlwaldstraße comes across a light-flooded forest of full-grown trees with lots of erratic boulders from ancient rockfalls at Fürstwand.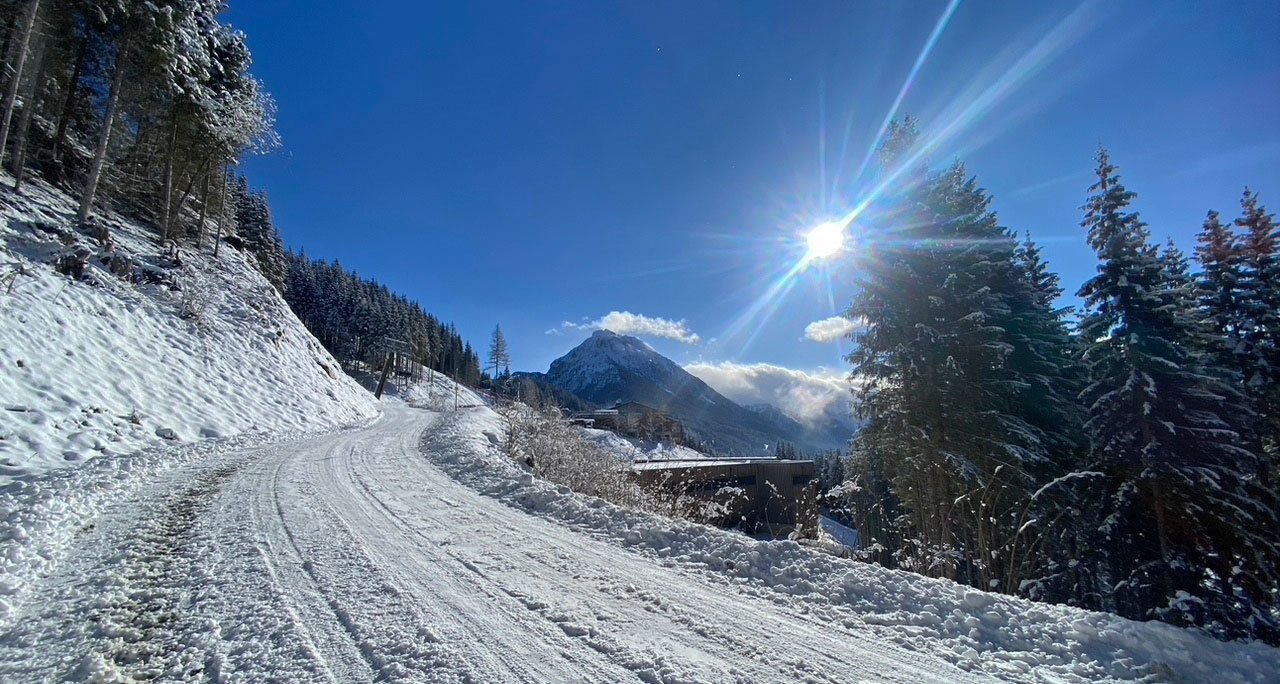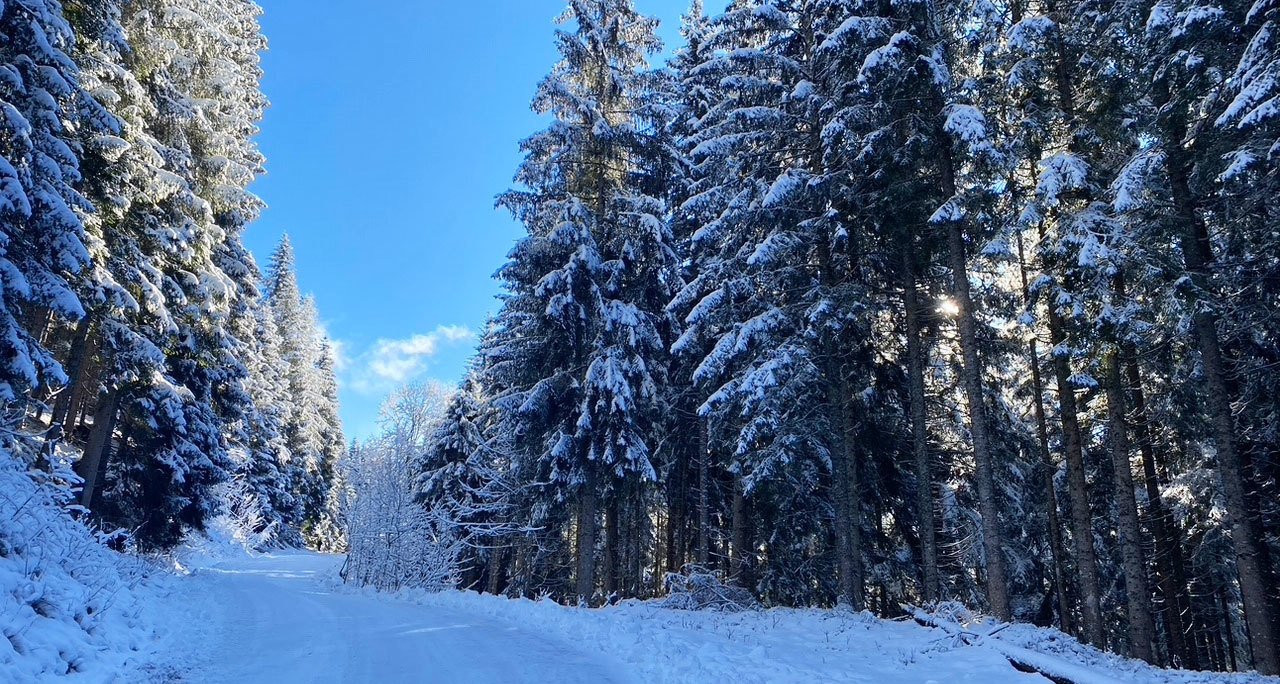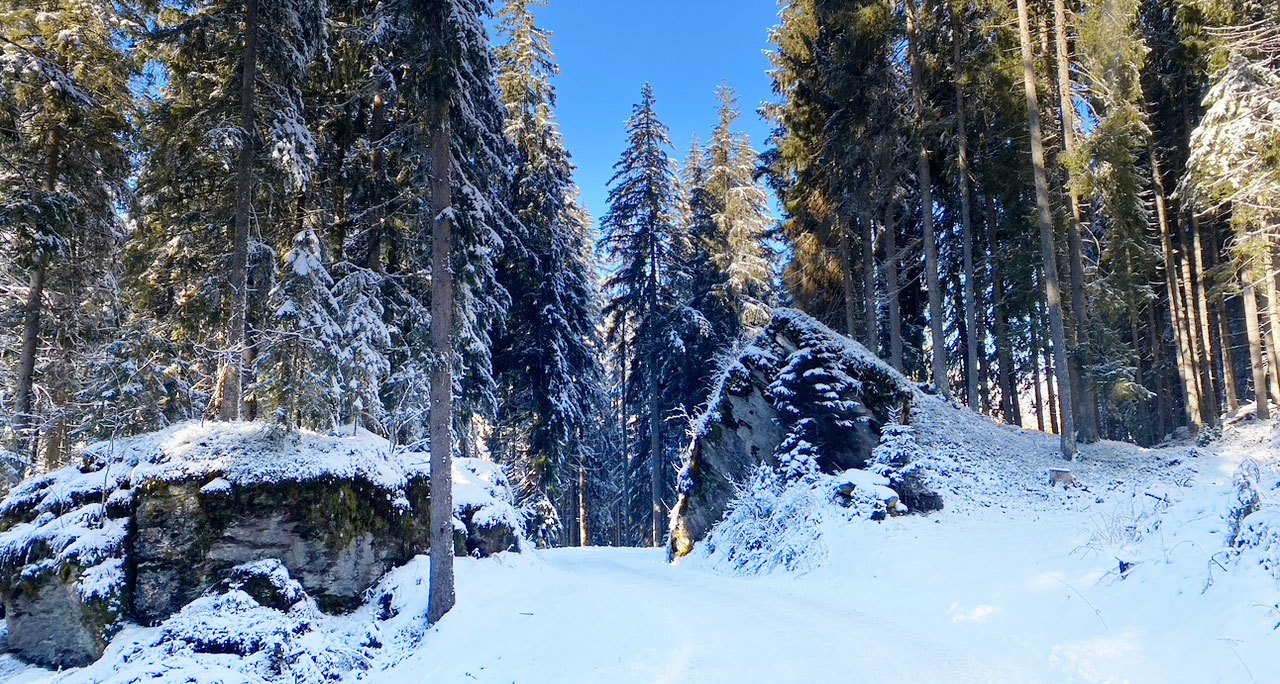 LUMBERJACK
Stuhlwaldstraße 4
5603 Kleinarl
Salzburger Land - Österreich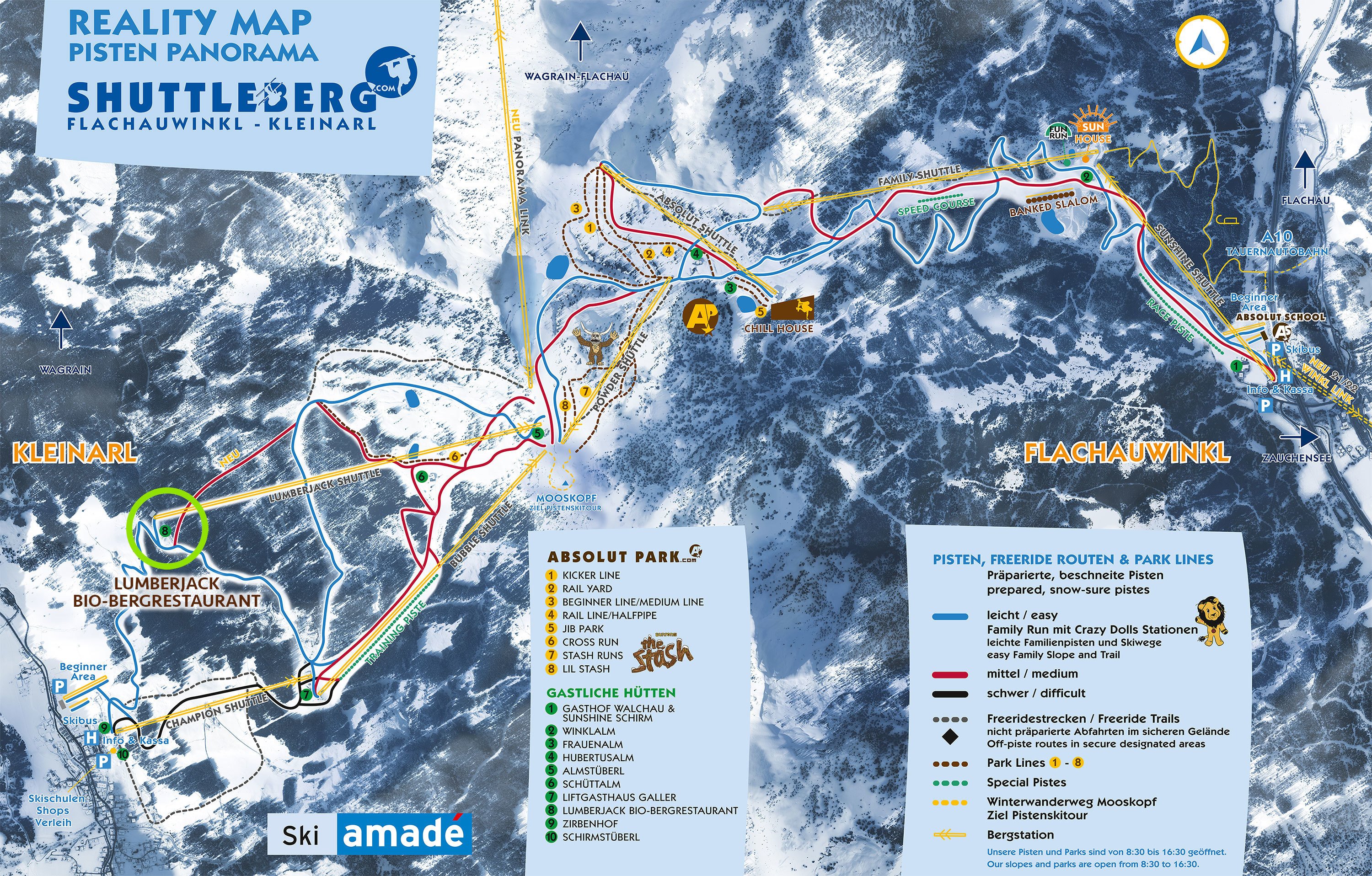 Getting there in summer
The organic mountain hut LUMBERJACK is located at Shuttleberg Flachauwinkl-Kleinarl on the Kleinarl side at 1280 m.
In Summer you can get there by ascenting with the Champion Shuttle from Kleinarl. From the Champion Shuttle top station you follow the short hike "Family Run Summer Edition". No matter if you come by bike on the Baierwald-way, from Flachauwinkl or you would like to ride to the Jägersee, Lumberjack is a great place to take your rest. Our restaurant is perfectly along the route for hikers from the Frauenalm in Flachauwinkl, from the Grießenkar in Wagrain, from the Ennkraxn in Kleinarl or from the Mooskopf.


Lumberjack
Stuhlwaldstraße 4
5603 Kleinarl
Salzburger Land - Österreich