Lupos Pasta
Rotolo di pasta - italian noodle-rolls
The Ape with its loading area takes you on a culinary journey to Italy. From the best local organic ingredients we make delicious pasta dishes that are not only well received by children.
Our Rotolo di Pasta are mostly known in Italy as "bocconcini" - snacks. The delicious Rotolo are small roulades made of fresh pasta dough, which become real delicacies with different fillings. Here at Lumberjack, the roulades are filled with ham and cheese, Bolognese sauce, mushrooms, fresh vegetables or spinach and ricotta and are baked with cheese.
The idea for this wonderful dish and the delicious recipes come from the Tyrolean gourmets Lissi and Wolfi Richter. On their travels through Italy, the friends of Maria discovered the rotolo as their very favorite dish and then cooked and perfected it at home.
Wolfi and Lissi will personally take care of the preparation and the quality of the Rotolo at the beginning of the season and on selected weekends in the main season. But they also pass on their valuable knowledge to our lumberjack chefs, who ensure that the delicious rotolo is fresh on your plate throughout the season.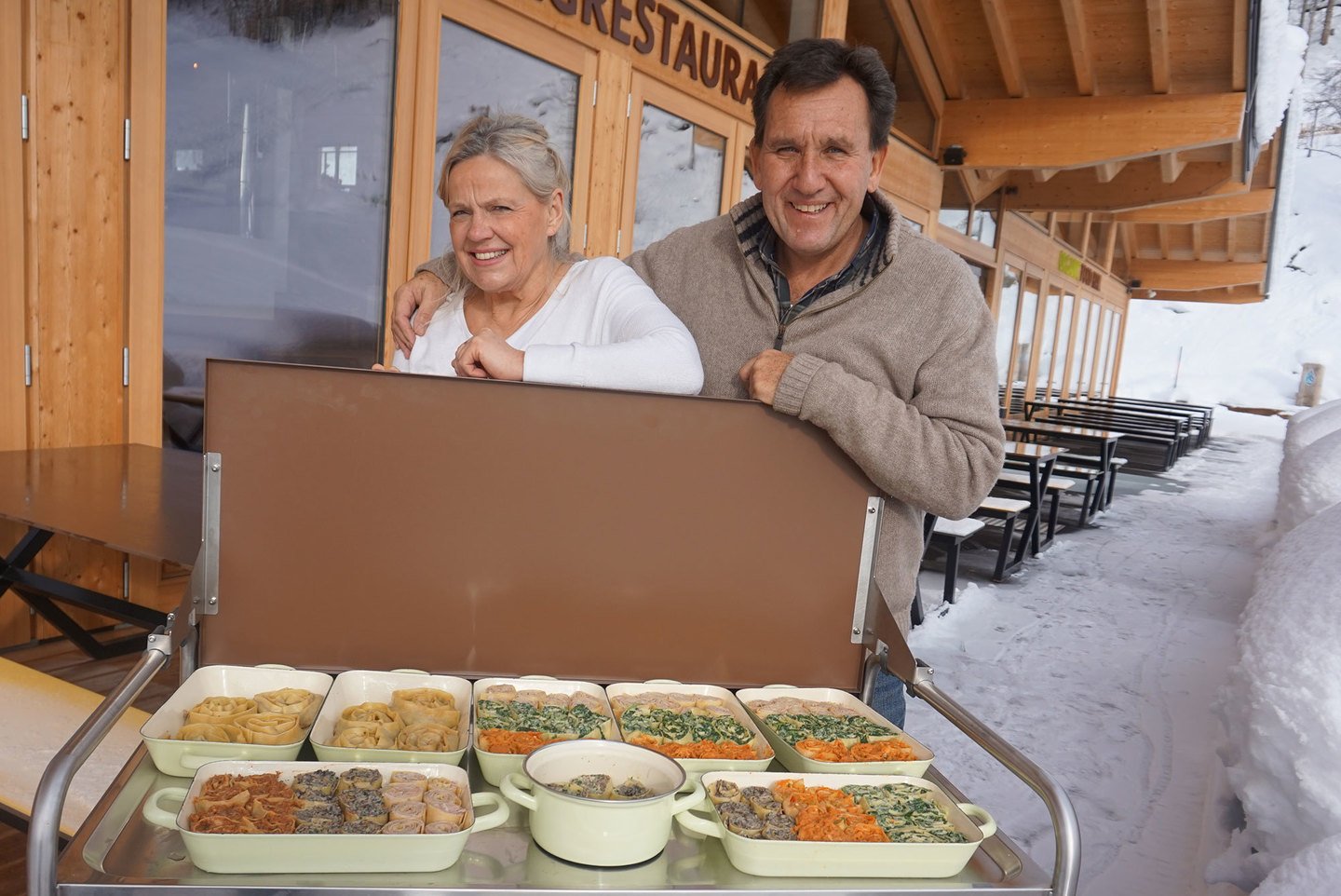 PASTA FUN FOR THE WHOLE FAMILY
Our Rotolo di Pasta are available in the well known Lumberjack sizes S, M and L. All sizes come with 3 different variations for up to 4 people.
In our classic Rotolo Reindl the pasta is filled with Bolognese, ham-cheese and mushrooms.
The vegetarian Reindl is filled with spinach-ricotta, vegetables and mushroom rotolo.