DaSalzburger – organic coffee by Rafael Schärf
regionality and handicraft
The coffee workshop in Saalfelden in the Salzburg region was created as a response to the increasing industrialization of coffee production. The product itself got out of focus as a result. Marketing, profit optimization and disinformation determine the market. Rafael Schärf didn't want to take part in this anymore: Because even a small company that puts products and solutions over marketing and sales tables can be successful, he is convinced of that. Rafael Schärf from Da Salzburger is committed to honesty, quality, transparency and lived sustainability.
In the coffee workshop, Rafael Schärf's team combines coffee knowledge from several generations that they have been continuously developing for over 60 years. With this know-how they convinced many customers and they won many awards over the past years. With the highest quality Arabica coffee from all over the world, traditional roasting ovens combined with the most modern controls and sensors as well as a lot of knowledge and experience, they create high-quality regional products that have a unique selling point on the market. www.dasalzburger.at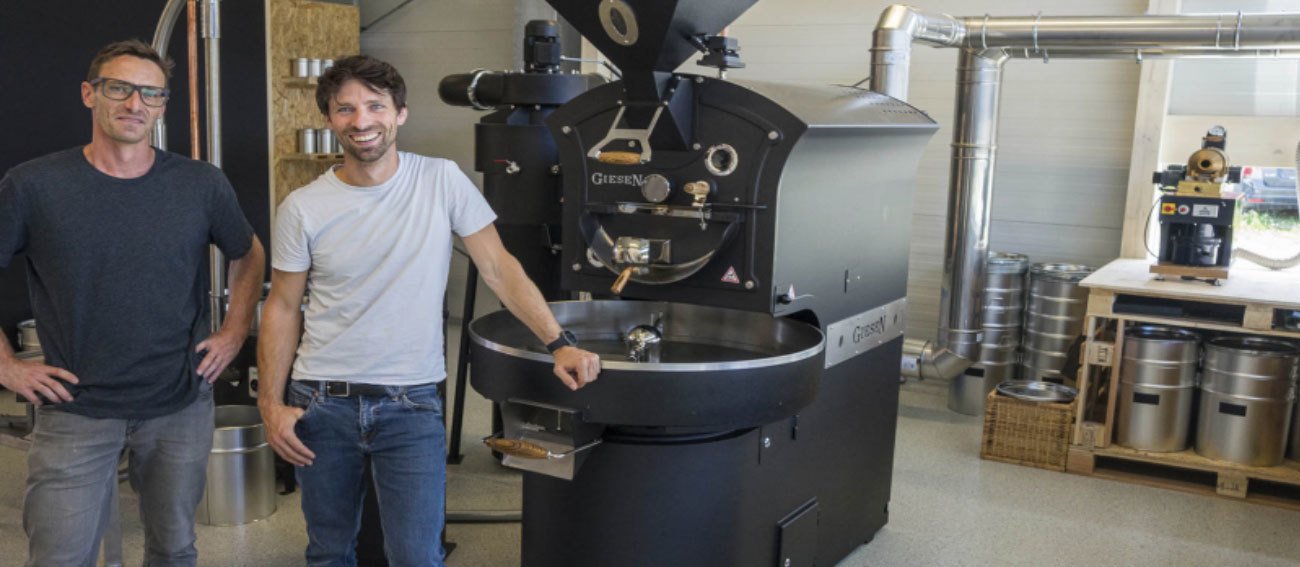 gentle and slow roasting
All "Da Salzburger" varieties are roasted in the single blend process up to French Roast. The result is a very digestible coffee with less bittern and a natural coffee aroma.
At the LUMBERJACK in Café Latini, we offer the coffee specialities of the organic-certified variety "Soul". Rafael describes this variety, with 100% Arabica beans, as intense and authentic. This coffee is not delivered in an aroma bag, but in specially developed, reusable aroma buckets - there is no packaging. This is zero waste in its purest form.
In addition to coffee, Rafael Schärf also provides three types of tea for Café Latini at the LUMBERJACK.
Earl Gray: Black tea, natural bergamot flavour
Fruit tea with the ingredients: apple pieces, grapes, beetroot, orange peel, natural flavour
Green tea energy with the ingredients: green tea, carrot flakes, sea buckthorn berry peels, natural aroma, pineapple pieces, marigold flowers, mallow flowers