Grain and flour
Our two pizza bakers Martin and Oli at "Dopo Pizza" have dealt with the topic of finding the best organic flour possible in the region. Only the highest quality flours are suitable for their doughs with high hydration and long dough processing. They have chosen the Salzburger Mühle in Plainfeld, Hans Frauenlob's Hochmühle and all the partners who join the Lumberjack project are convinced by this choice.
They both liked the mill right from the start - a small family business in the 3rd generation, a continuous partner of Bio Austria since 1994. Uncomplicated communication, very competent advice - the ideal basis for a good cooperation. Wheat, durum, rye and spelt flours as well as coarse grains are produced in conventional and organic quality in the Frauenlobs mill. The mill is a combined wheat and rye mill with 16 passages, which means that all types of grain are ground using the same mill. In addition to the common types of grain, wholemeal flours are also made from various ancient or special grain types such as emmer, einkorn, forest rye, kamut, buckwheat or millet, which are ground in a stone mill.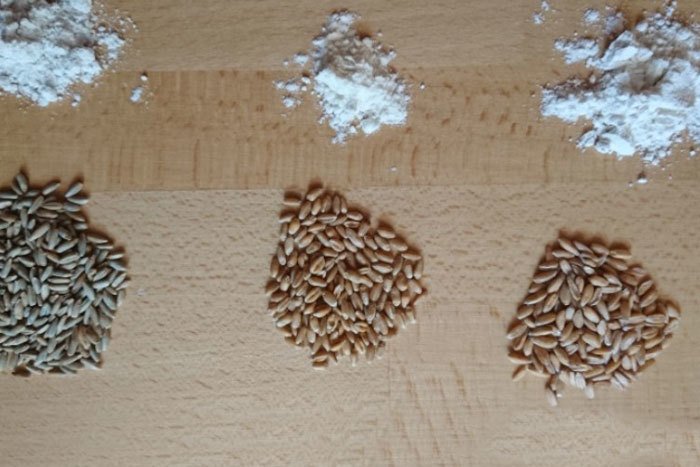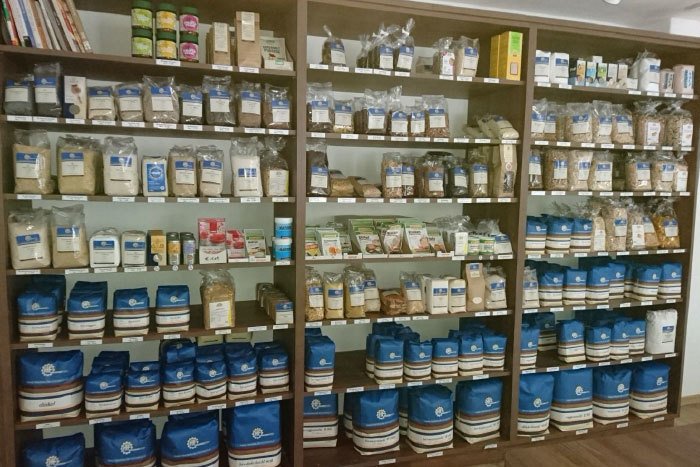 Only grain which is grown in Austria with the exception of Kamut is ground. Since there is practically no cultivation of ground grain in the Salzburg region, the grain comes mainly from Upper and Lower Austria. The organic wheat mostly comes from the Pannonian region, the organic rye and the organic spelt from the Inn- and Mühlviertel.
There is a regional initiative to grow the last remaining ancient grain, the Laufener Landweizen in Salzburg again. This season's harvest, which the Frauenlobs grind comes from Sankt Georgen and from Erentrudishof in the city of Salzburg.
The taste of the Laufener Landweizen is nutty and very pleasant and when it is processed, it shows particularly good baking properties. The pastries made from Laufener Landweizen stay fresh and juicy for a long time.
The Wagrain baker and bread & pastry supplier at the Lumberjack is Florian Steinbauer, member of the Salzburg organic bakers, an experienced sourdough baker, he processes Laufen wheat with passion.