MEAT BOUTIQUE
Meat from the region
The Meat Boutique is managed by Steffen and his team. There the meat for the dishes is exclusively from the region. The animals are slaughtered stress-free on the farms. Dishes from organic beef and organic poultry are always available. In summer, chickens and turkeys are fattened directly at Lumberjack. All animals are used "nose to tail." A sustainable utilization of all parts of each farm animal, as it was common for every butcher and every farm.
IF MEAT THEN A REALLY GOOD One
True to the motto of "flexitarians": if meat, then really good one, whose origin is known. In the showcase, at the front of the station, the ingredients, the meat cuts and the organic sausages are presented. In the Dry Ager the noble parts mature until they are worth to land on the lava grill and to be served rare, medium or well-done.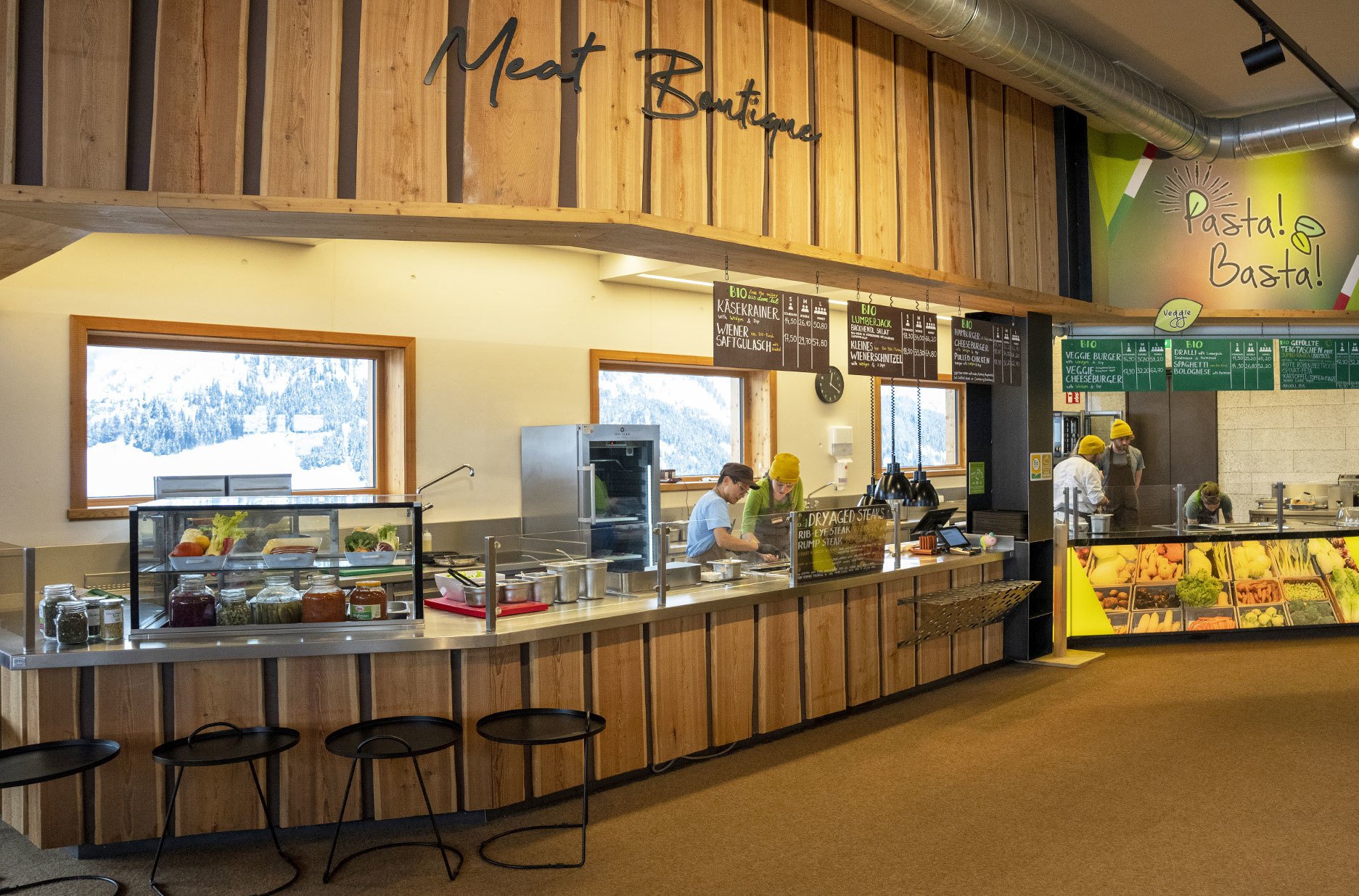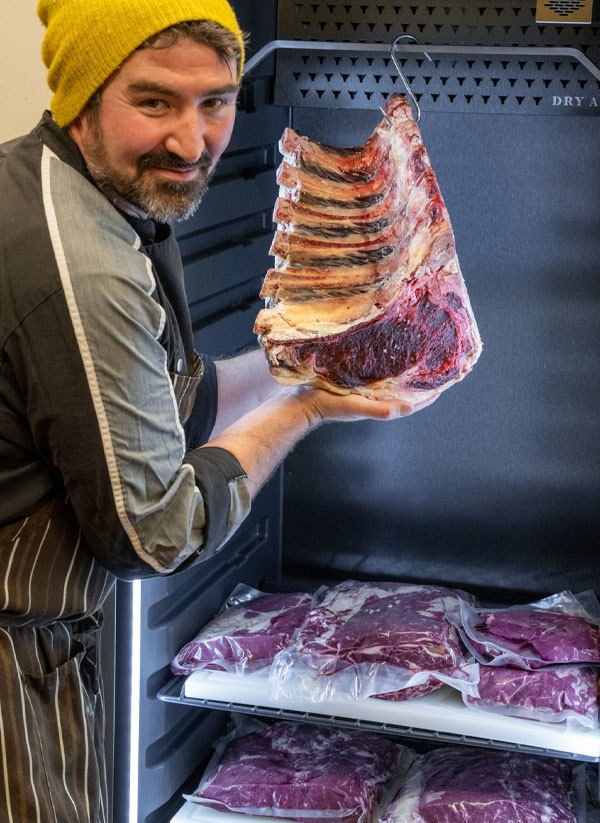 BEEF AND POULTRY SOUPS
can be found at the soup station with dumplings and frittatas
Served like all dishes at the lumberjack
in S for standard 1 dumplings, with 0,4lt soup, in soup bowl - as meal for one person or as appetizer for two
in M with 2 dumplings in a small soup pot as a meal for 2 persons
in L with 4 dumplings in a big soup pot for a whole family of 4 persons
Vegetable soups - bound and clear soups with inserts are available at the Veggie Station at Soups & Salads.

ORGANIC BURGER WITH BEST BEEF
In addition to classic meat dishes - goulash, roulades and schnitzel -, burgers are of course also part of the Meat Boutique. Of course, only the best local organic meat is used.
The patties for the veggie burgers are homemade and come from the veggie kitchen next to the meat boutique.
The fluffy burger buns are baked by Florian Steinbauer from Wagrain. In addition to the homemade patties, the buns are also filled with fresh vegetables and fried onions. For those who like cheeseburgers, the burger is refined with a slice of organic cheese from Kleinarl. Tasty burger sauces round off the whole thing perfectly.