LUMBERJACK Ku(h)lifari
Every Wednesday AT 6 pm. during vacation times
All partners and cooks at the Lumberjack invite you to a colorful culinary journey through the Lumberjack. We serve buffet on the table for flexitarians, vegetarians and vegans to eat together family style - from pots and pans.
For welcome at the fire in front of the hut
• non-alcoholic mulled punch and mulled wine
• pizza bites from Martin's Dopo Pizza
• "Greeting from Kleinarl"
regional finger food from the market stall
Sieglinde's spreads on sourdough bread from the Tauern Rye

Table Buffet I
From Energy Soups & Salads - from Halie & Claudia
• mixed winter leaf salads
• Lumberjack vegetable cream soup
to go with soup and salad 3 toppings:
croutons from sourdough bread, roasted seeds, pumpkin seed oil
Pasta from Pasta!Basta!
• big ravioli with mountain cheese and herb oil
Table Buffet II
Beef from the Meat Boutique
Gnocchi & vegetables from the Veggie Kitchen
• two kinds of organic beef from Steffen
pale pink roast beef and Viennese goulash with sour cream
• gnocchi croquant on winter vegetables and dip
For dessert - Schmarrn & ice cream
from Günther's Food Trailer Schmarrn Anders & soft ice cream from Café Latini from Brigitte
• blueberry sliced of pancake
• frozen yogurt or alternatively chocolate-vanilla
Lumberjack Ku(h)lifari - dinner menu with 5 courses
Incl. welcome drink - Euro 68,- per person. Children up to 12 years Euro 34,-.
From 4 persons. Please reserve until Tuesday noon:
info(xmsAt)lumberjack(xmsDot)at or call Alois, the Lumberjack host: +43 664 13 51 789
How do you get to the Lumberjack in the evening? On foot or by cab
You walk along the romantic snow-covered Stuhlwaldstraße. From the small village away from the Brandstatt bridge, it is 3 km. Please remember to bring light - headlamps or lanterns.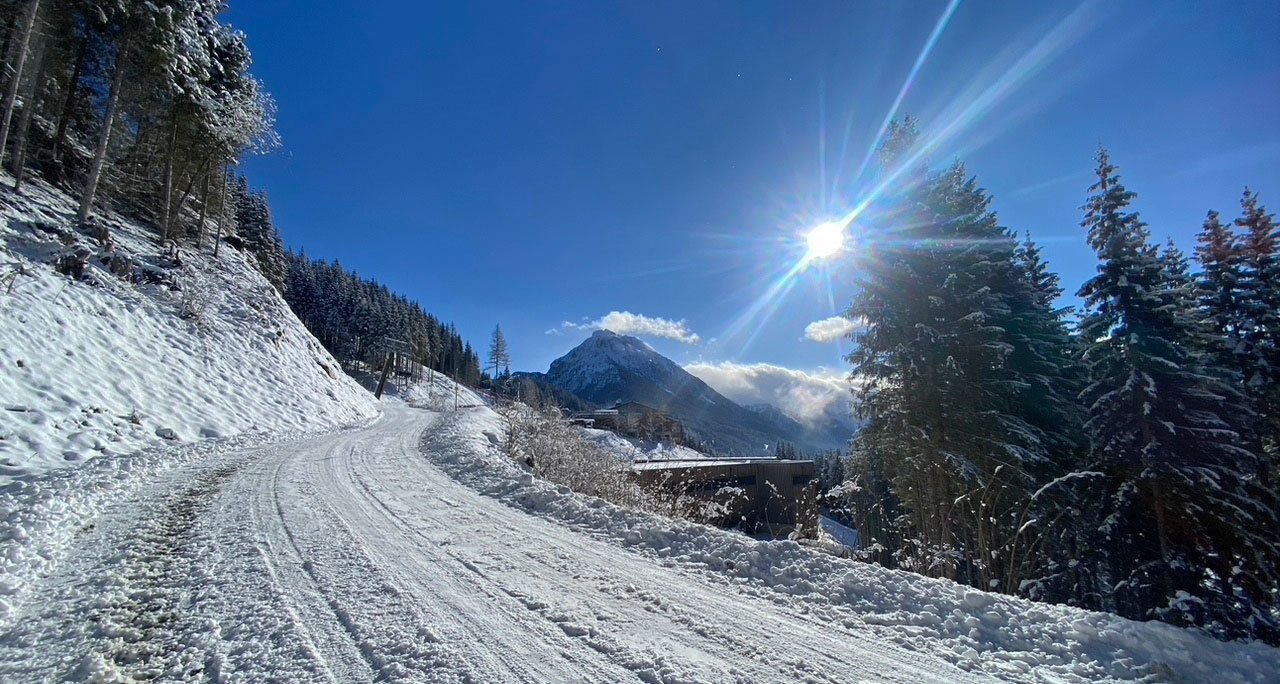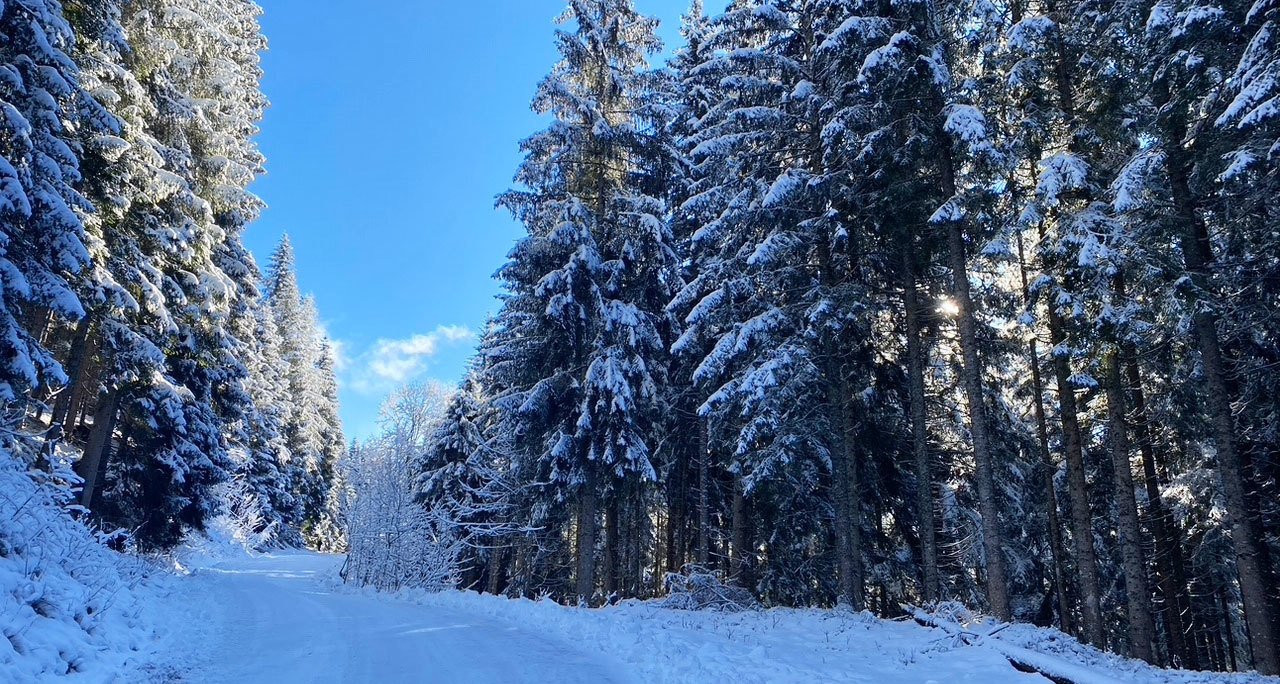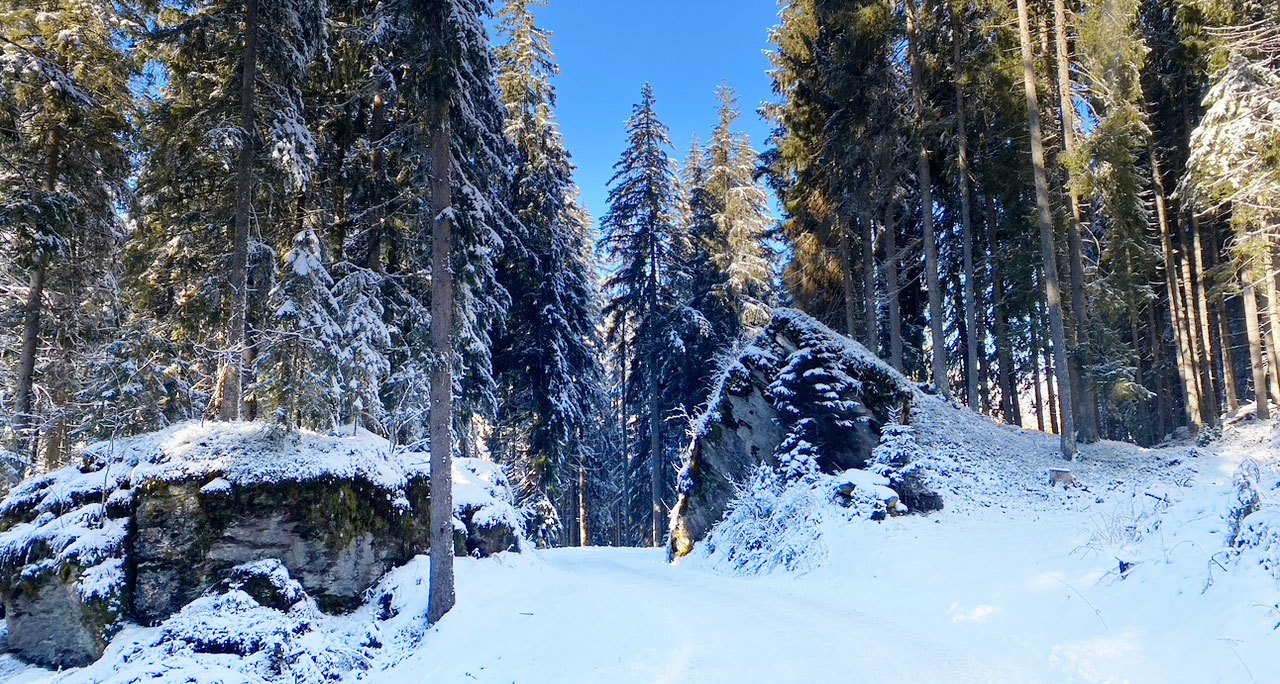 The cab AV from Wagrain-Kleinarl makes on Wednesday to and from the Lumberjack shuttle service.
Costs depending on the distance from Euro 6,- per person for one ride.
+43 6413 71271