tHE TEN STATIONS, THEIR HOSTS AND THEMES AT A GLANCE
Clockwise from left to right
The first station is Max Meat Boutique
The patron and chef of this station is Max Pfeiffenberger. The main themes are delicious beef dishes, a fish dish and seasonal venison and lamb. More Infos – Max Meat Boutique.
In the middle Evelyn's Power Patties
Evelyn Matejka - passionate cook and creator of wholesome vegetarian and vegan dishes. Her favorite subject are patties in every conceivable version. Evelyn also serves vegetable side dishes, herb dips and spicy spreads. More Infos – Evelyns Power Patties
Energy Soups & Salads
To the right, the yellow station with steaming soup pots and a large display of salads and fresh raw vegetables. Expect invigorating, soothing dishes that give you lots energy right on the mark. How? It's grandma's recipe, the chicken soup reinterpreted. Dumplings: the 'concentrated feed' of the Lumberjacks. Salad and raw food dishes with toppings. More Infos – Energy Soups & Salads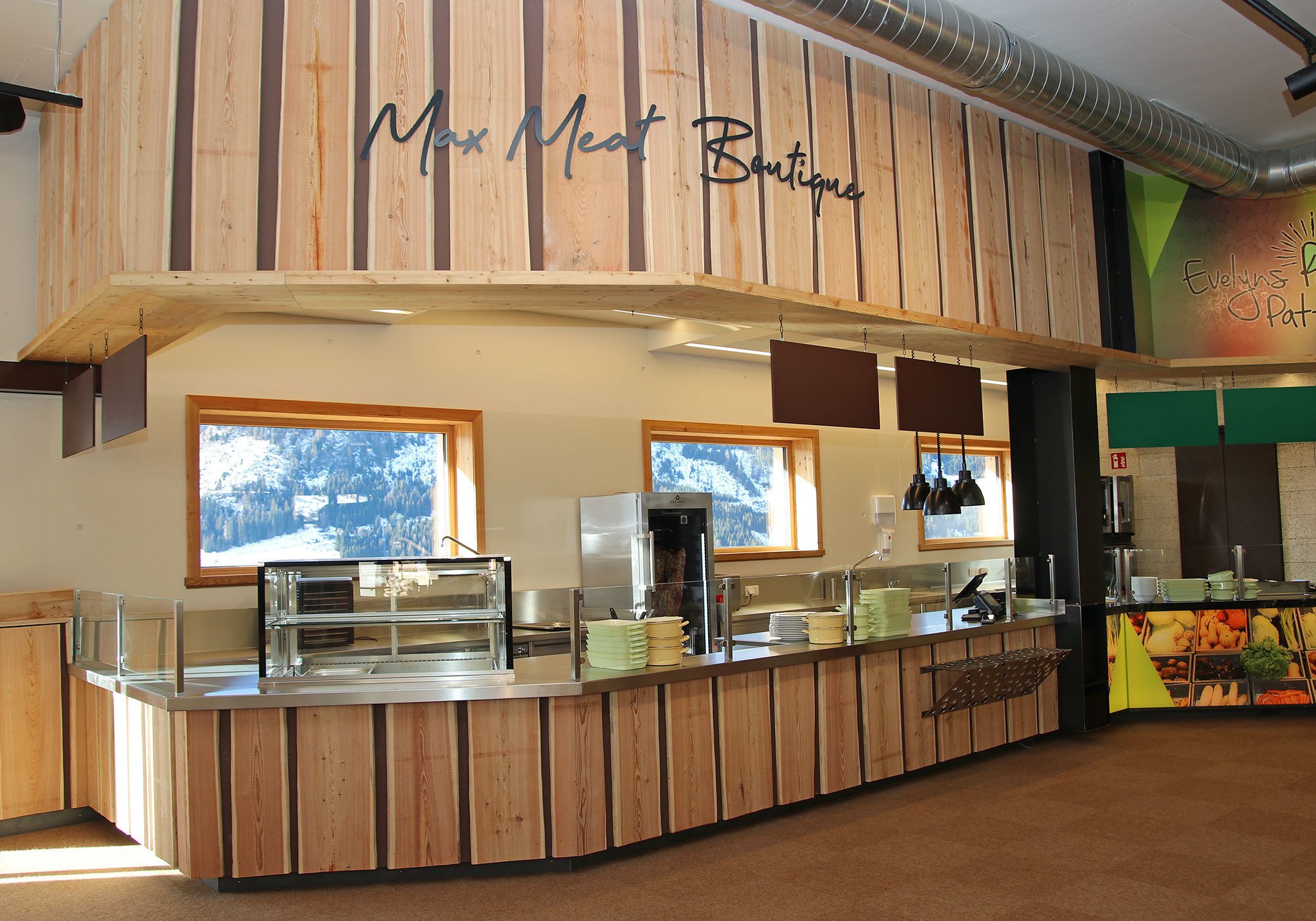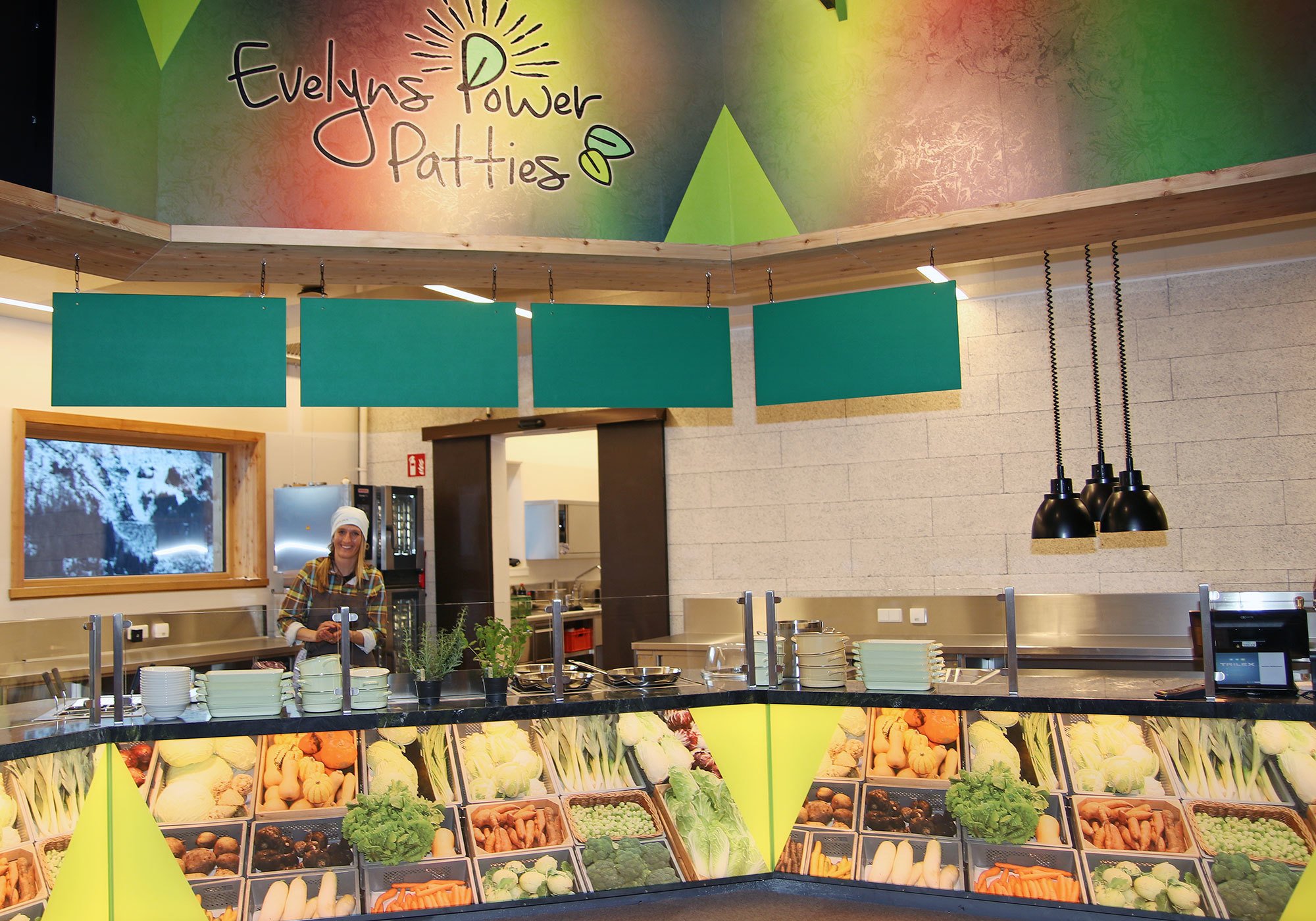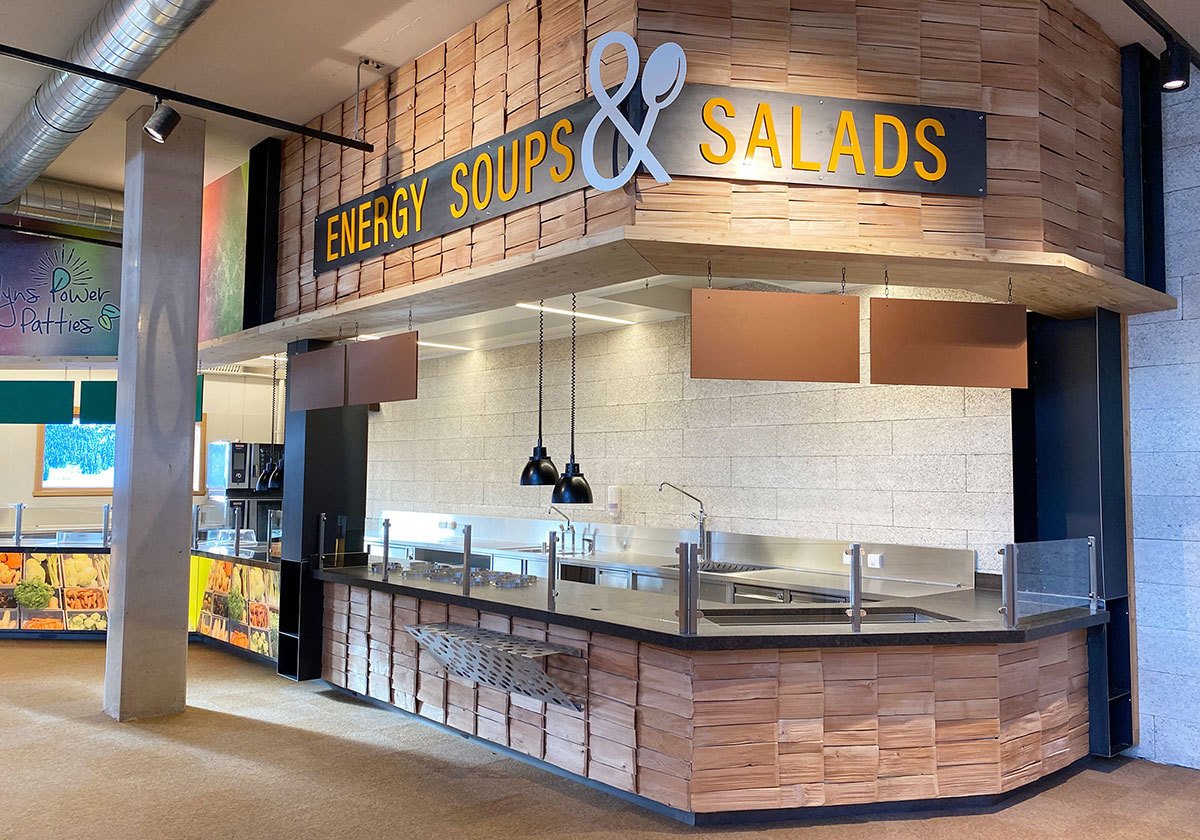 In the front, you'll find a large Beer Saloon with beer specialities, organic lemonades and fruit juices, spritzers and long drinks. Chrisi and Steffi serve you in the Beer Saloon. More Infos - Beer Saloon
In the middle of the Food Hall, you will find the large, two-part coffee and wine station - Café Latini. Your host at Café Latini is Brigitte Latini. At the wine & spirits station, Wolfgang Müller and his family take care of you.
In the coffee shop, on the left side of the large station, all hot beverages are offered: coffee, tea, mulled wine, cocoa, a selection of pastries, soft ice cream, frozen yoghurt and hot sausages. On the right side, there is a well-stocked wine bar with by the glass serving, bottled wines and local schnaps. More Infos - Café Latini.To the right, you find the green and red market booth from Bio aus dem Tal. For snacks, a selection of sausage and cheese specialities are offered, optionally on the snack board, either as a classic sliced version or in form of ready-made rolls. More Infos - Bio aus dem Tal.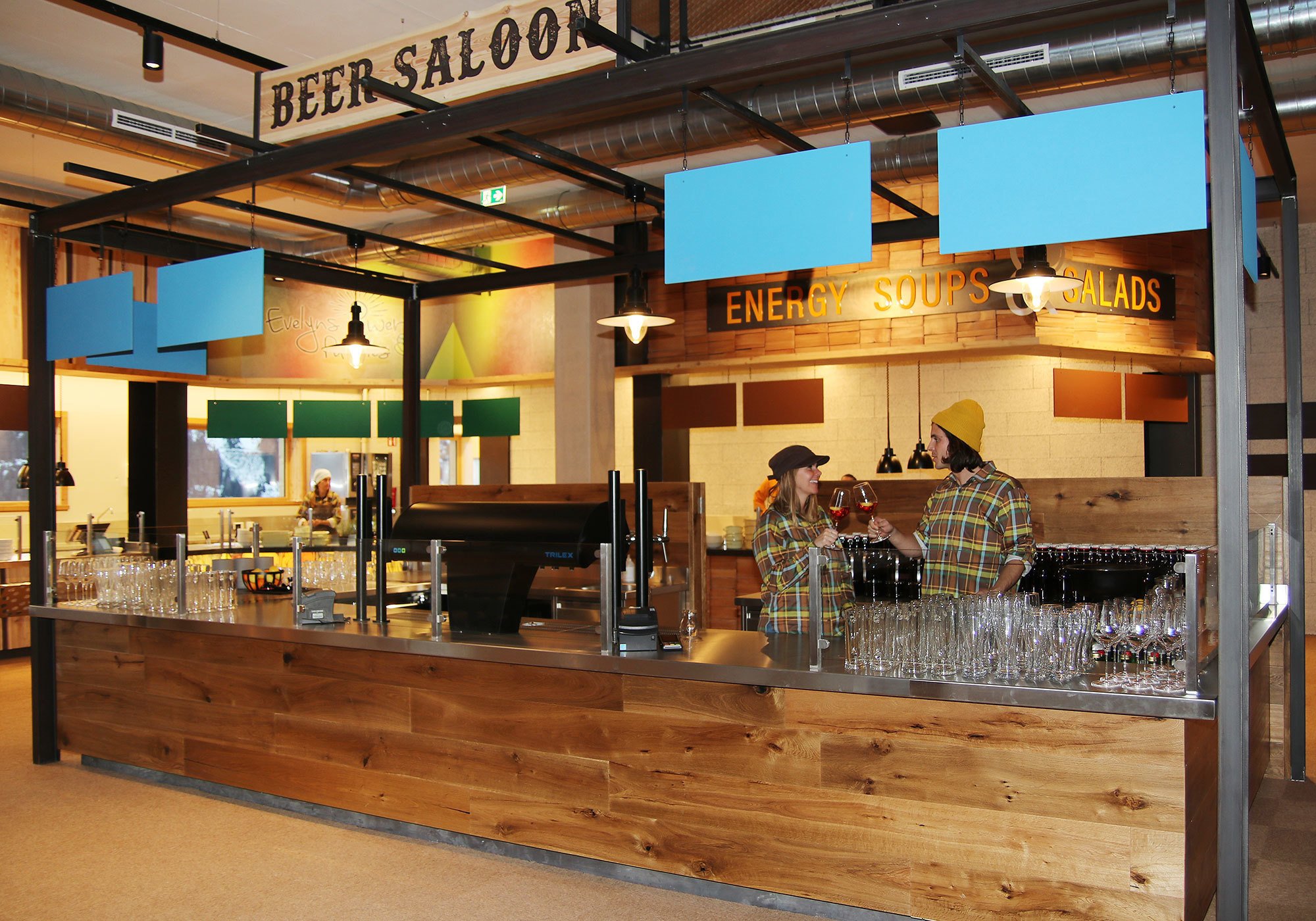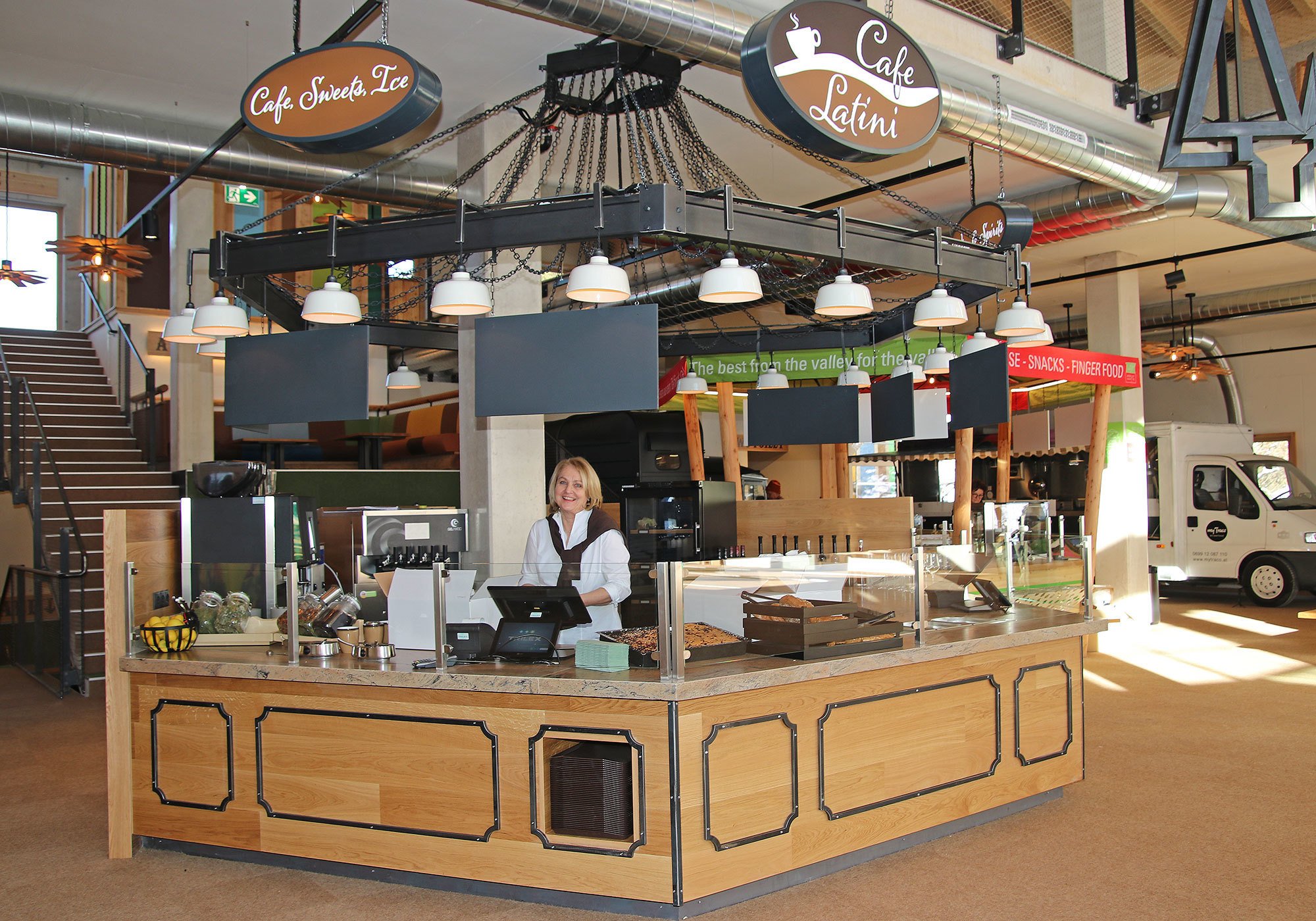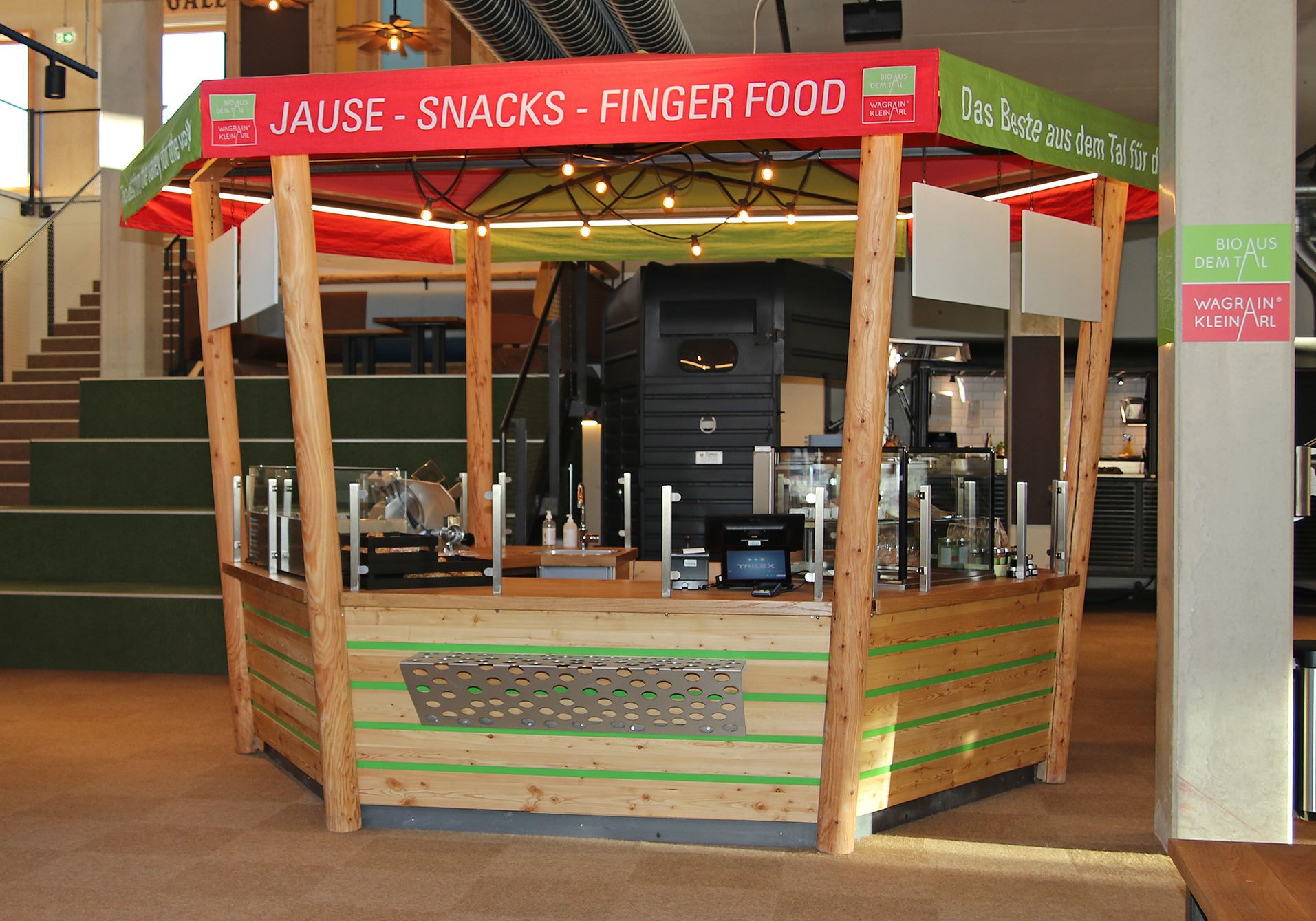 Schmarr*n anders
is located besides the seating-atrium. The darkgreen colored, remodeled horse trailer is the sweet Schmarrn Station of Günther Felber. Look forward to THE classic of the famous austrian cooked dessert cuisine in perfection - in Günther's creative variations, portion by portion freshly from the pan. More infos about Schmarr*n anders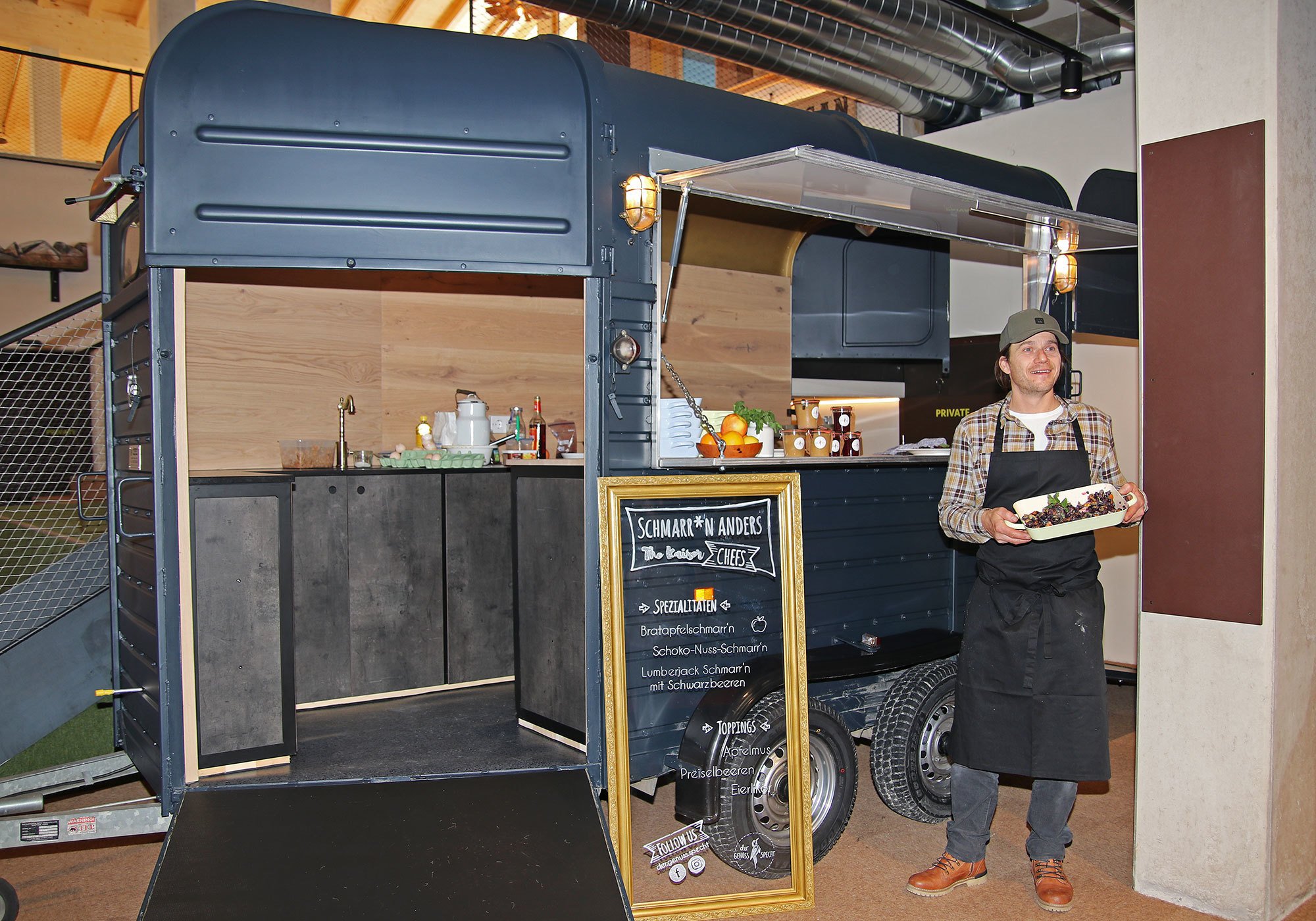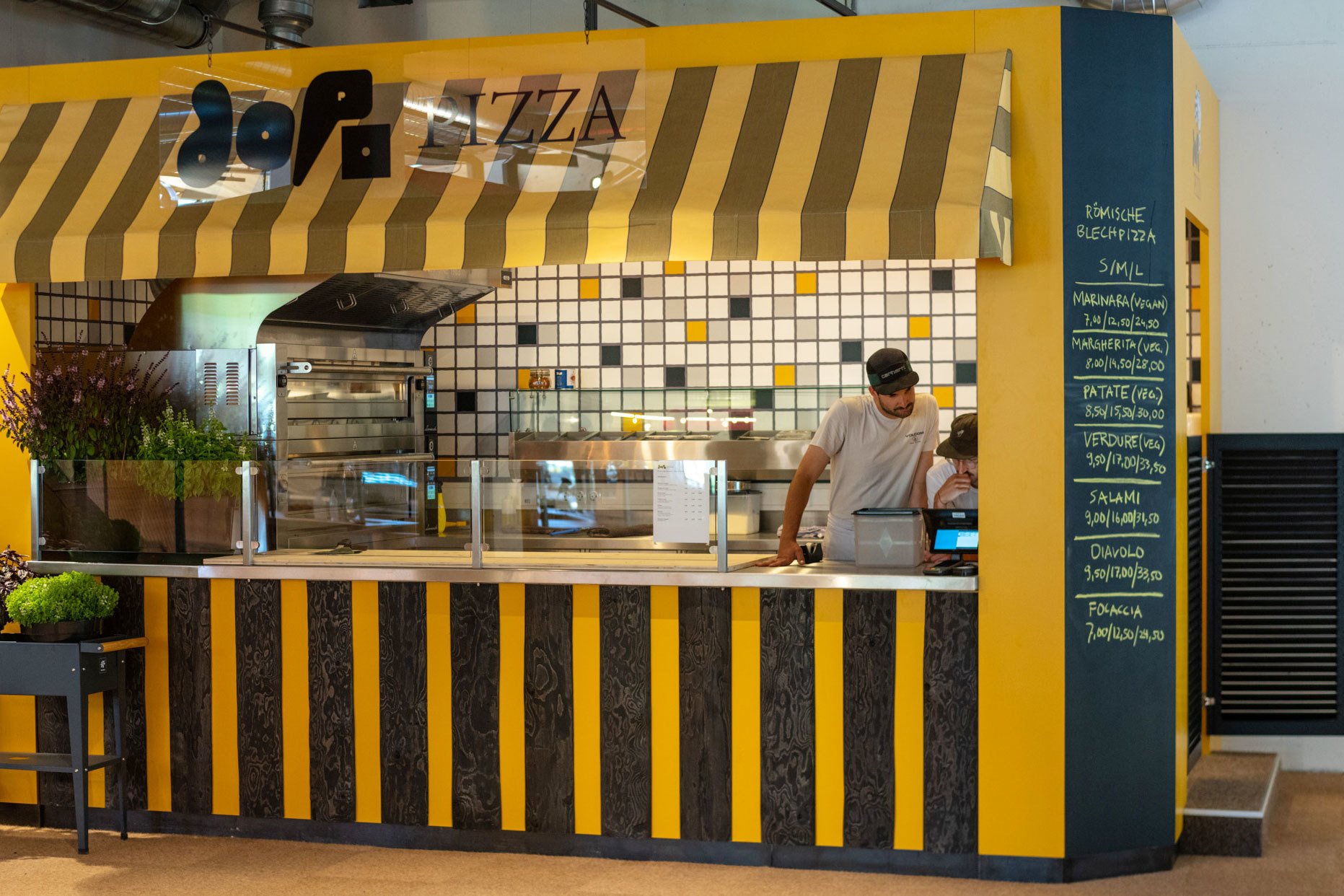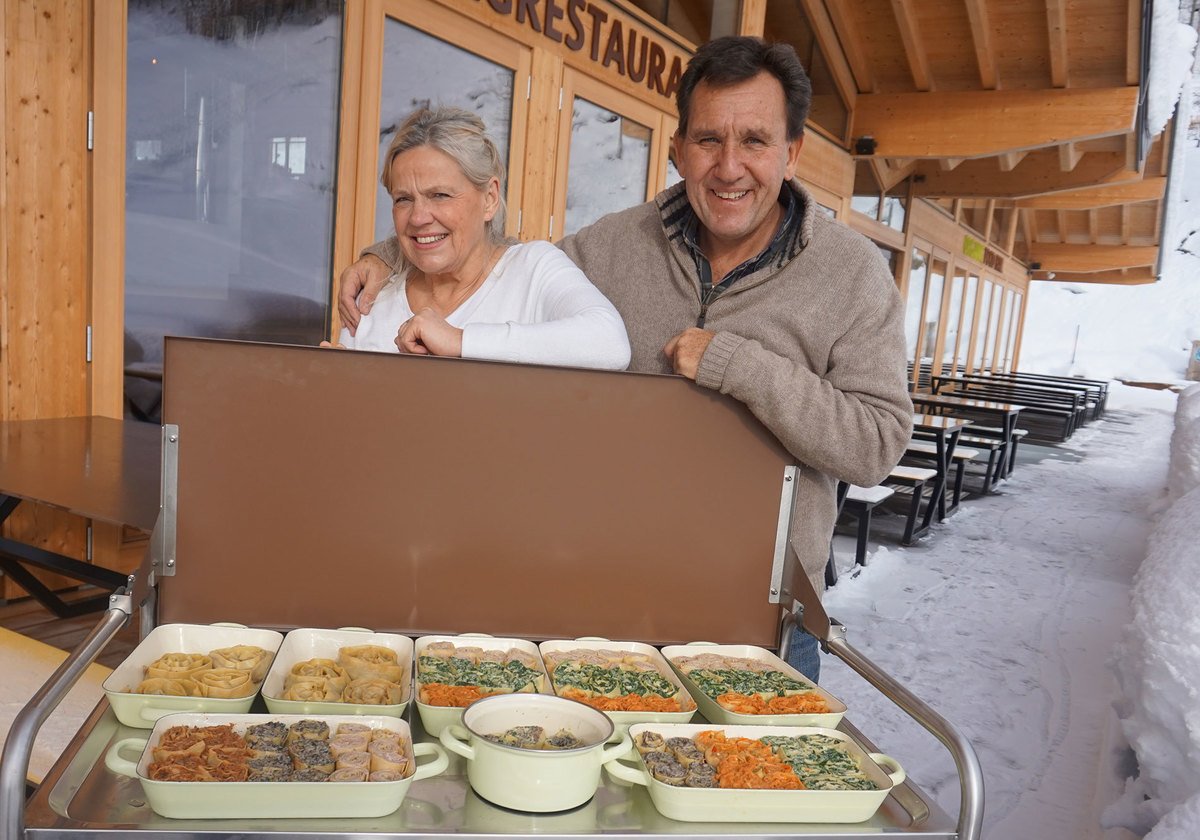 Dopo Pizza - Martin's and Oli's Pizzatruck
is located on the side of the seating-atrium. Martin and Oli offer pizza slices, Roman street pizza style. The dream team turns their personal passion for pizza into a profession. After tasting in insider circles, it is considered as the best street pizza north of the Alps. What's previously been reserved for friends and family can now also be enjoyed by our LUMBERJACK guests. More Infos - Dopo Pizza.
At the entrance you find the brown Ape, a small Italian vehicle with 3 wheels, that offers the wonderful pasta dishes from Lupos Pasta on the converted loading area. There is a colorful selection of Rotolo di Pasta - Italian pasta rolls with different fillings to make real delicacies. More information - Lupos Pasta.