IN SUMMER ON SELECTED DATES
DOPO PIZZA BY MARTIN & OLI
Original roman pizza slices
Oli & Martin's pizza is not a classic round pizza as most of us know it. This Roman type of pizza is prepared on large square trays and is particularly impressive with its airy, crispy sourdough.
This special dough takes a lot of time and know-how. The two experienced pizza bakers give the dough 24 hours to rest before baking, so that the full taste can develop. Only the finest, carefully selected organic ingredients are used on the dough. At Dopo Pizza you can find classics of Italian pizza art, such as Marinara and Margherita, but also own creations with regional cheese and seasonal vegetables.
Martins and Olis Pizza CALL
Oli and Martin are their own toughest critics. No tray is handed over the counter that doesn't meet their self-imposed, merciless requirements for taste, crispness and airiness. The Bavarian Oli and the Styrian Martin met each other in Vienna. Ever since, they are talking about how to delight others with their fanaticism for pizza. Not only friends and family, but also a wider audience. And behold: Here at the LUMBERJACK in Kleinarl, the italophile hobby pizzaiolis make this passion their daily business.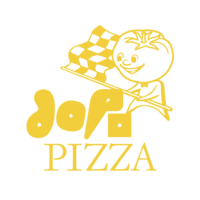 Martin Wegscheider: From the remote Mariazeller Land after graduating from tourism school, off to the city for studying - sustainability, organic at the BOKO. During his studies, he spent nights tinkering of how to get Pizzeria-Quality home made. He is janitor, bike mechanic, bike traveller (does pizza excursions to Italy by bike), he loves snowboarding, the mountains and nature.
Oli Modosch: Originally from the Bavarian Allgäu, moved to Vorarlberg for his graphic design studies and finally ended up in Vienna. He discovered the love for good sourdough bread, he was experimenting for years, searching for the perfect dough recipe and process, at some point pizza, focaccia etc. were added. He loves Italian cuisine and spends a lot of time on his road bike. Oli is looking forward to be in the mountains and stay.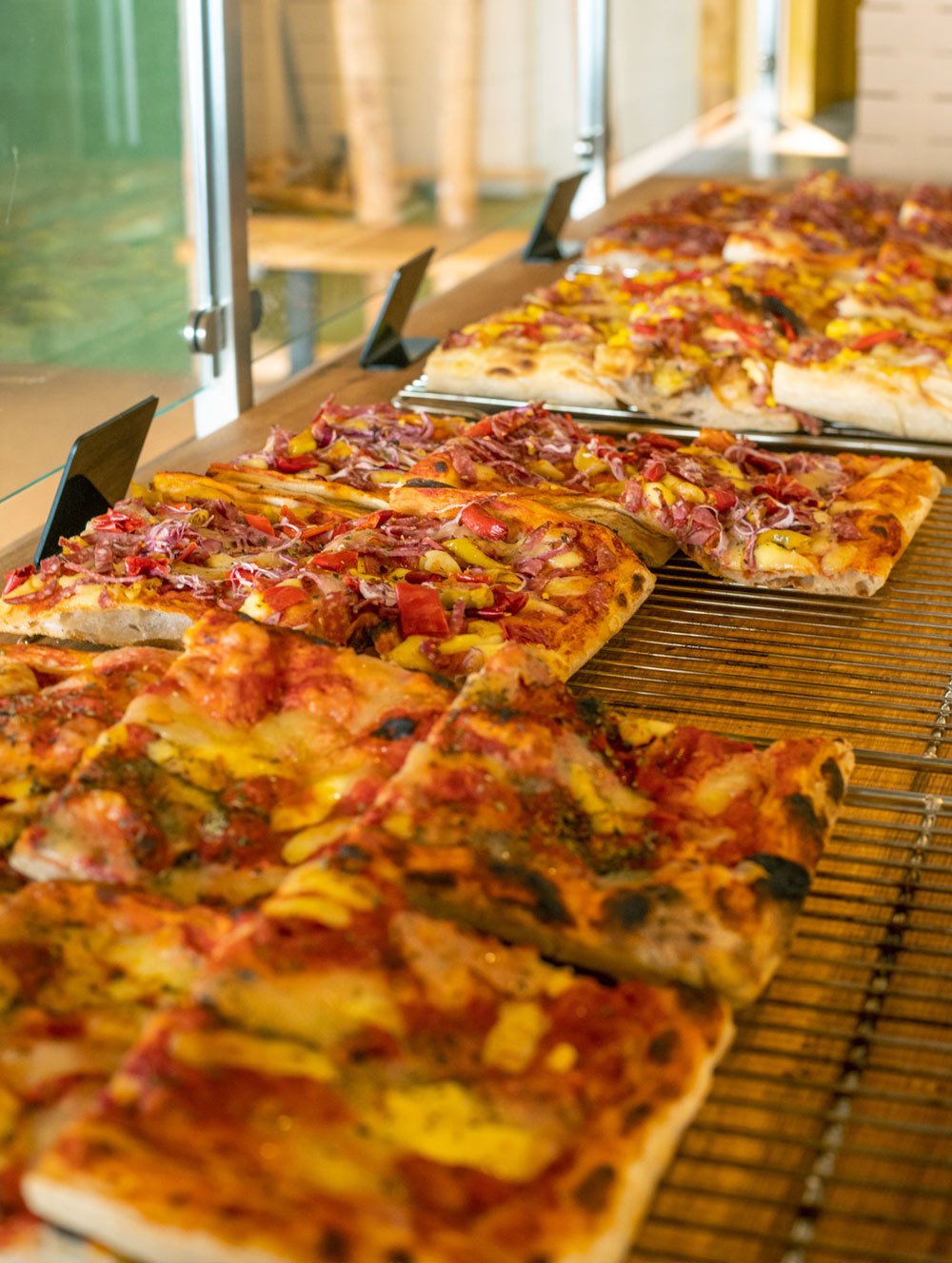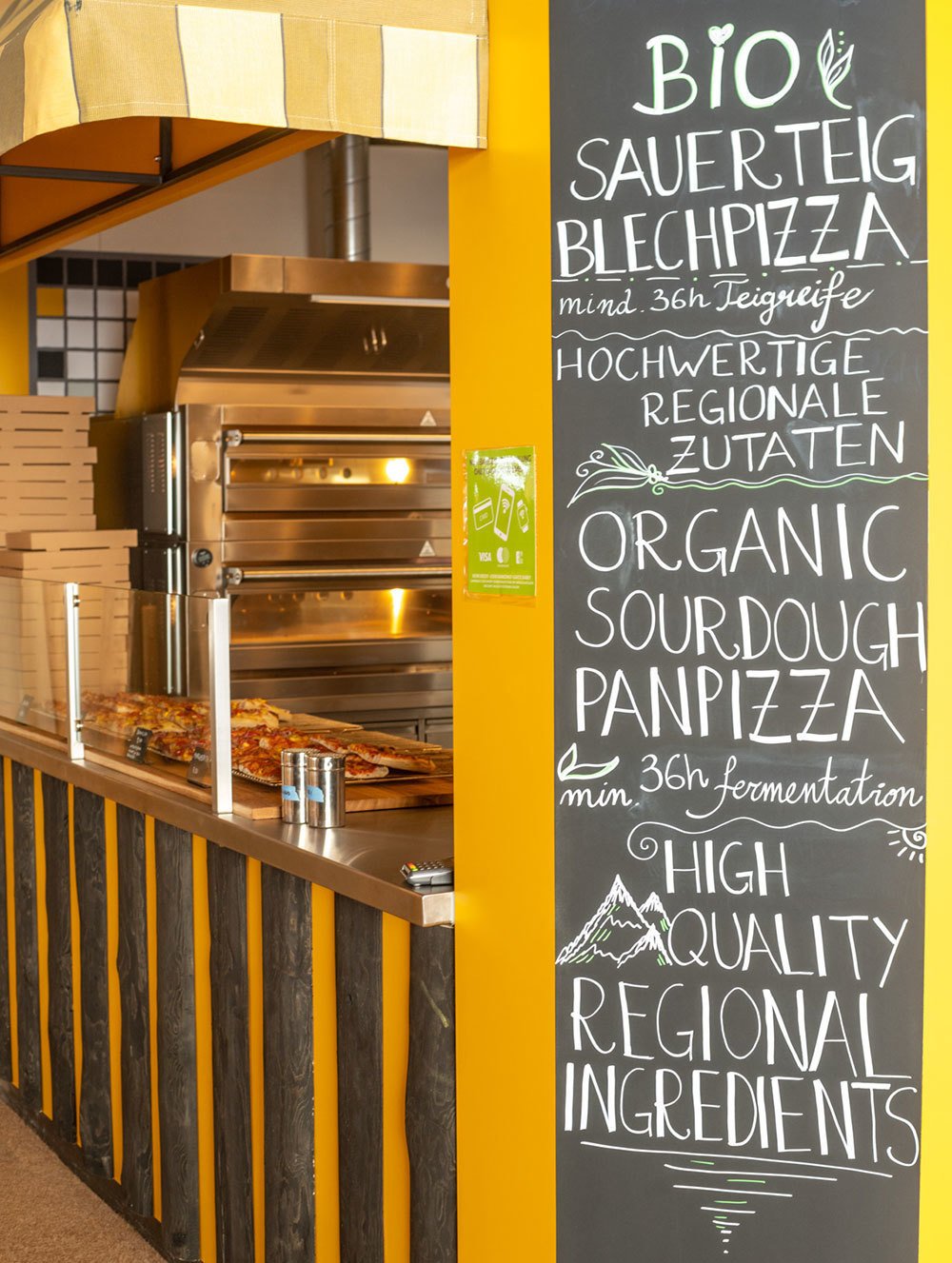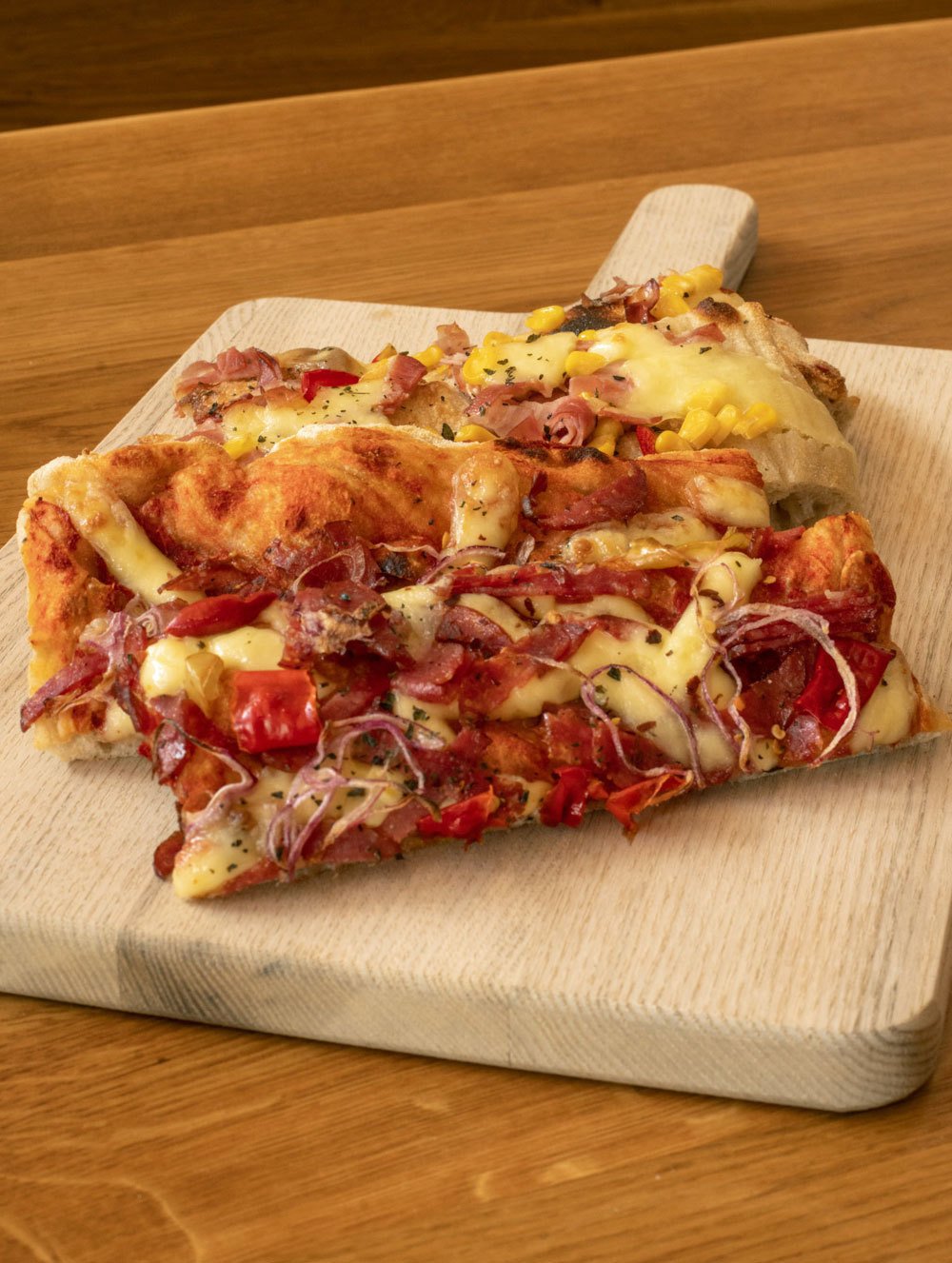 PIZZA SLICES - roman style in 3 sizes
Large
20x60 cm: 4 slices (20x15 cm) lined up on the large wooden board.
Medium
20x30 cm: 2 slices 20x15 cm served on the medium wooden board.
Small
20x15 cm: 1 slice 20x15 cm arranged on a plate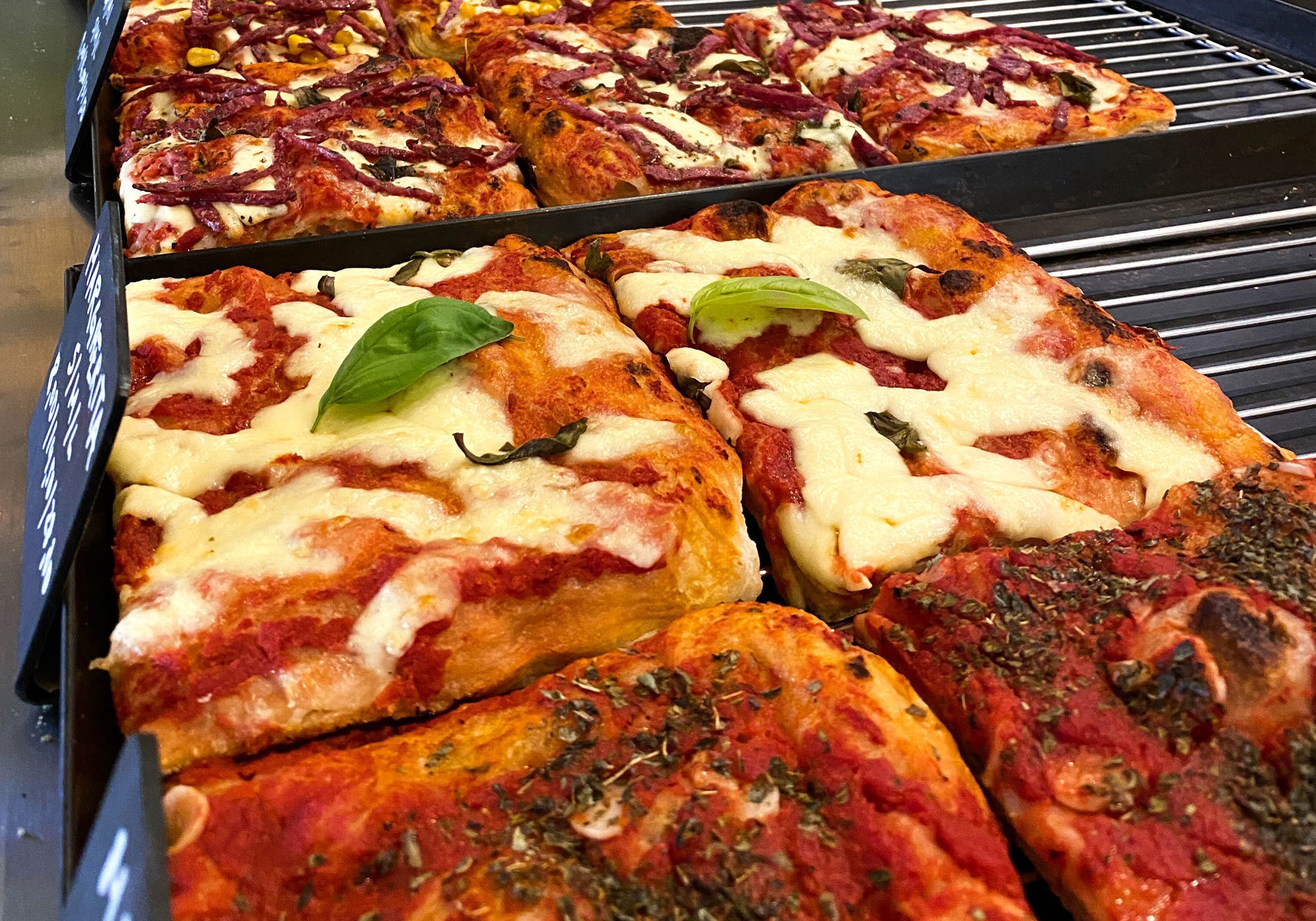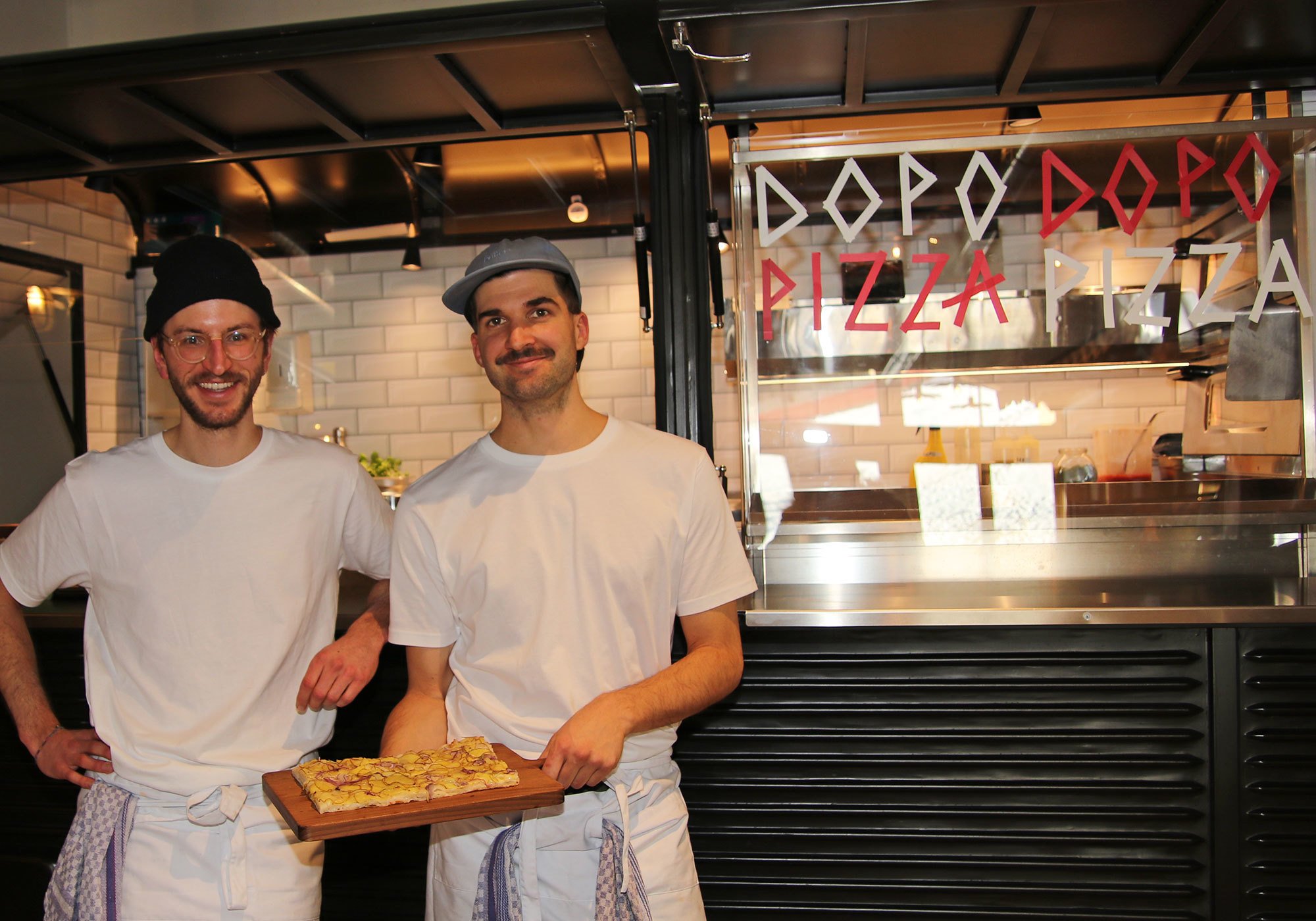 Six of them are basic pizzas and always on the menu. There are also limited special pizzas.