IN SUMMER every sunday
DOPO PIZZA BY MARTIN & OLI
Original roman pizza slices
Martin's pizza is not a classic round pizza as most of us know it. This Roman type of pizza is prepared on large square trays and is particularly impressive with its airy, crispy sourdough.
This special dough takes a lot of time and know-how. The two experienced pizza bakers give the dough 24 hours to rest before baking, so that the full taste can develop. Only the finest, carefully selected organic ingredients are used on the dough. At Dopo Pizza you can find classics of Italian pizza art, such as Marinara and Margherita, but also own creations with regional cheese and seasonal vegetables.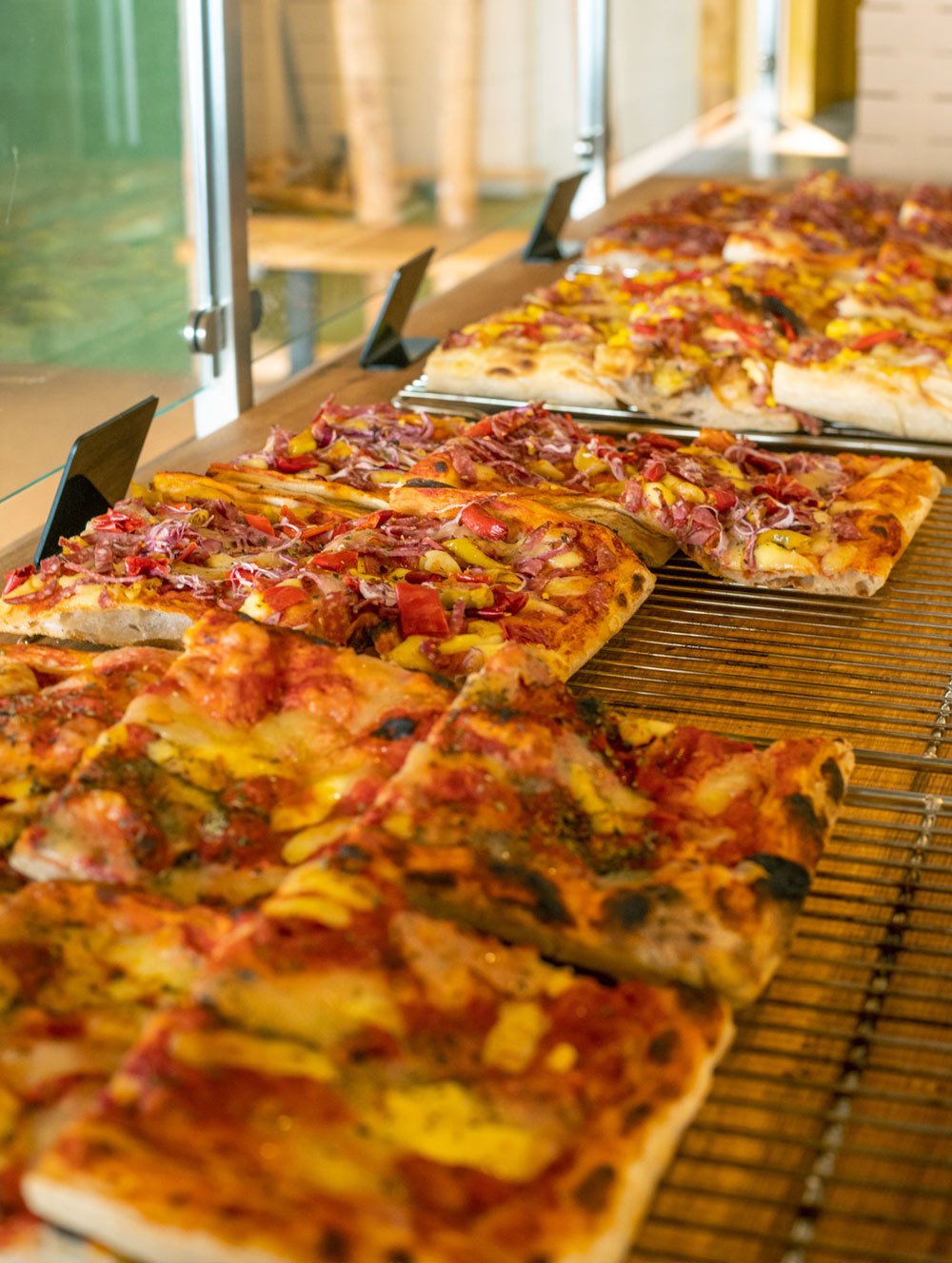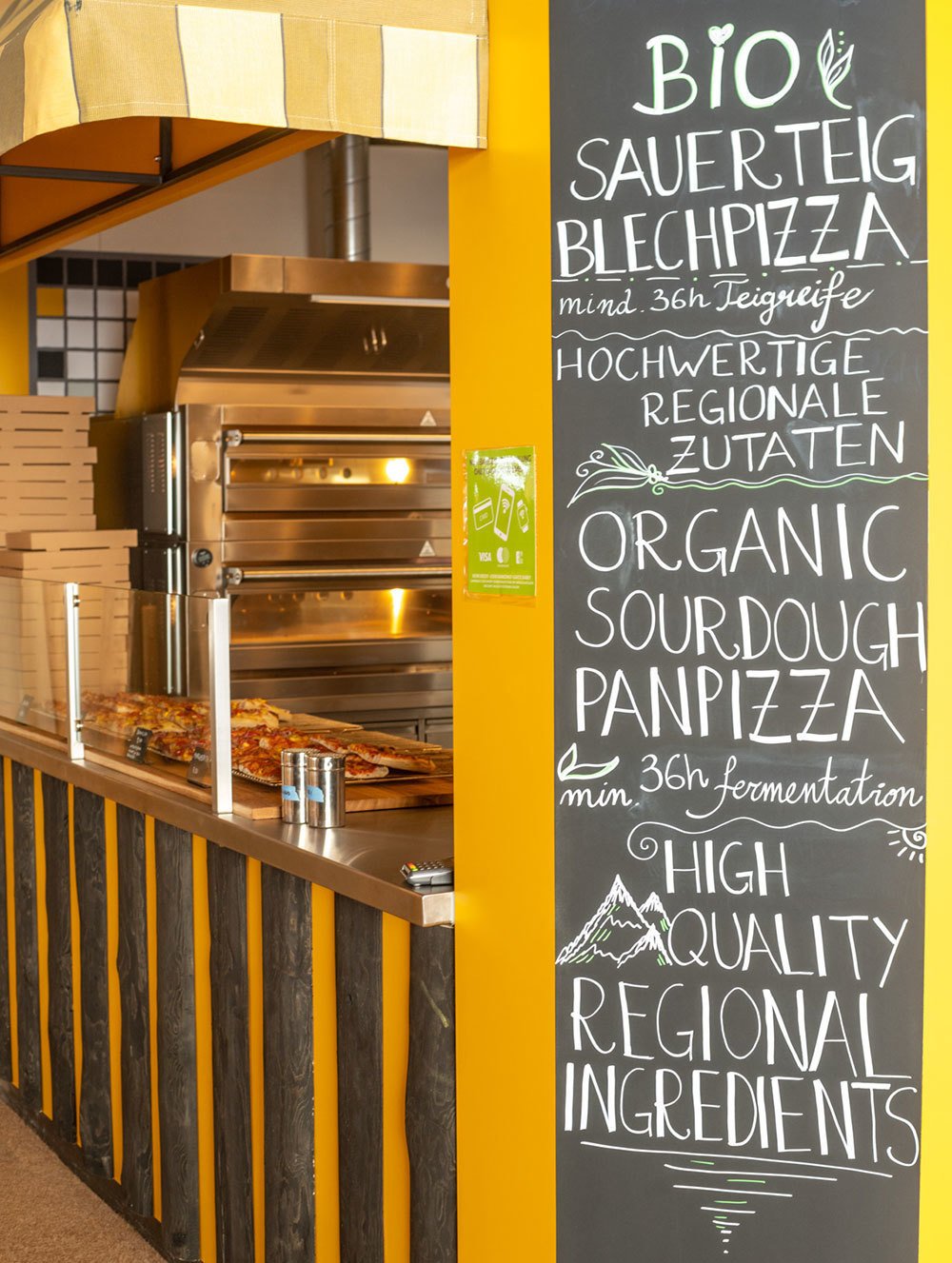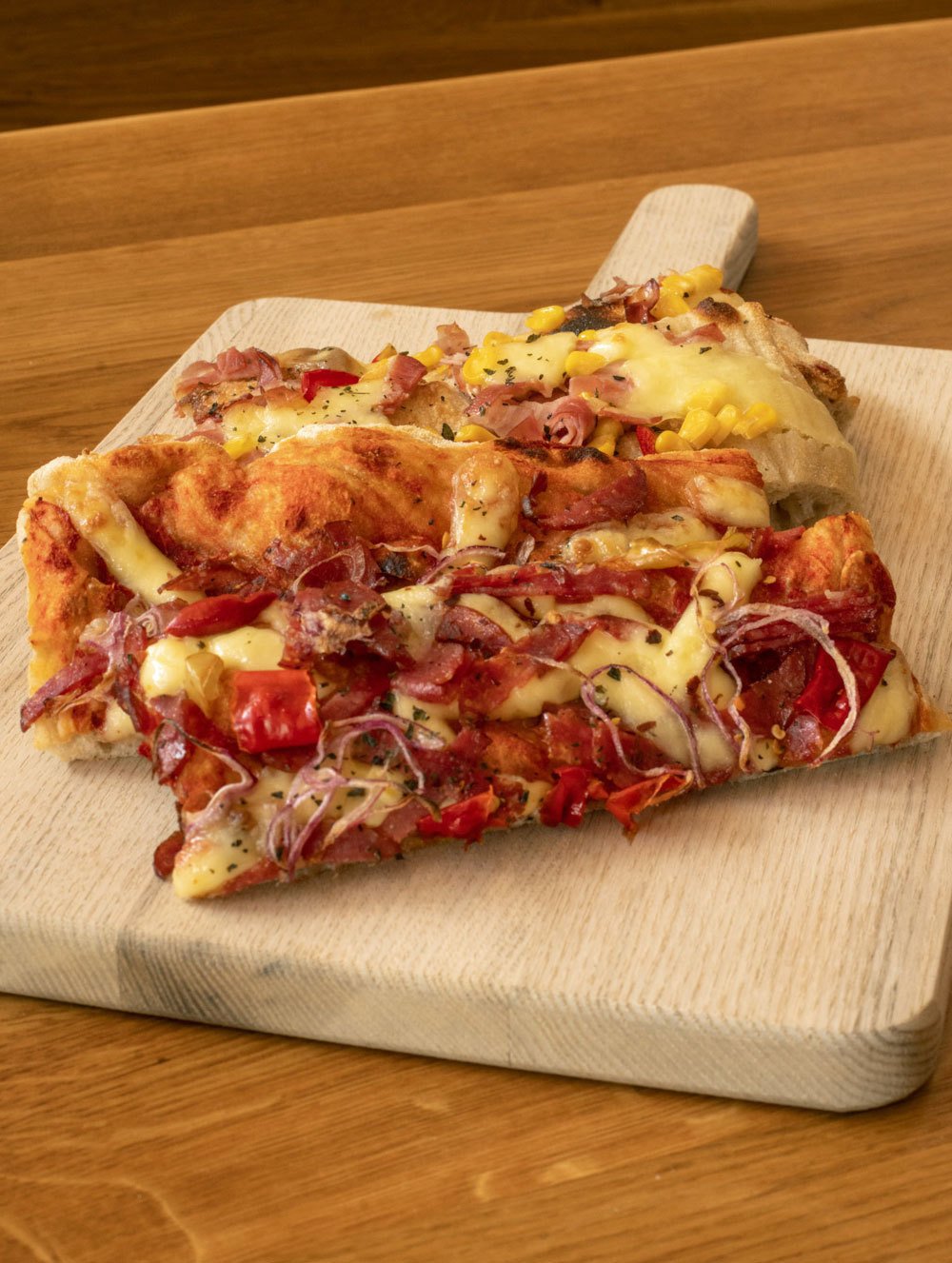 PIZZA SLICES - roman style in 3 sizes
Large
20x60 cm: 4 slices (20x15 cm) lined up on the large wooden board.
Medium
20x30 cm: 2 slices 20x15 cm served on the medium wooden board.
Small
20x15 cm: 1 slice 20x15 cm arranged on a plate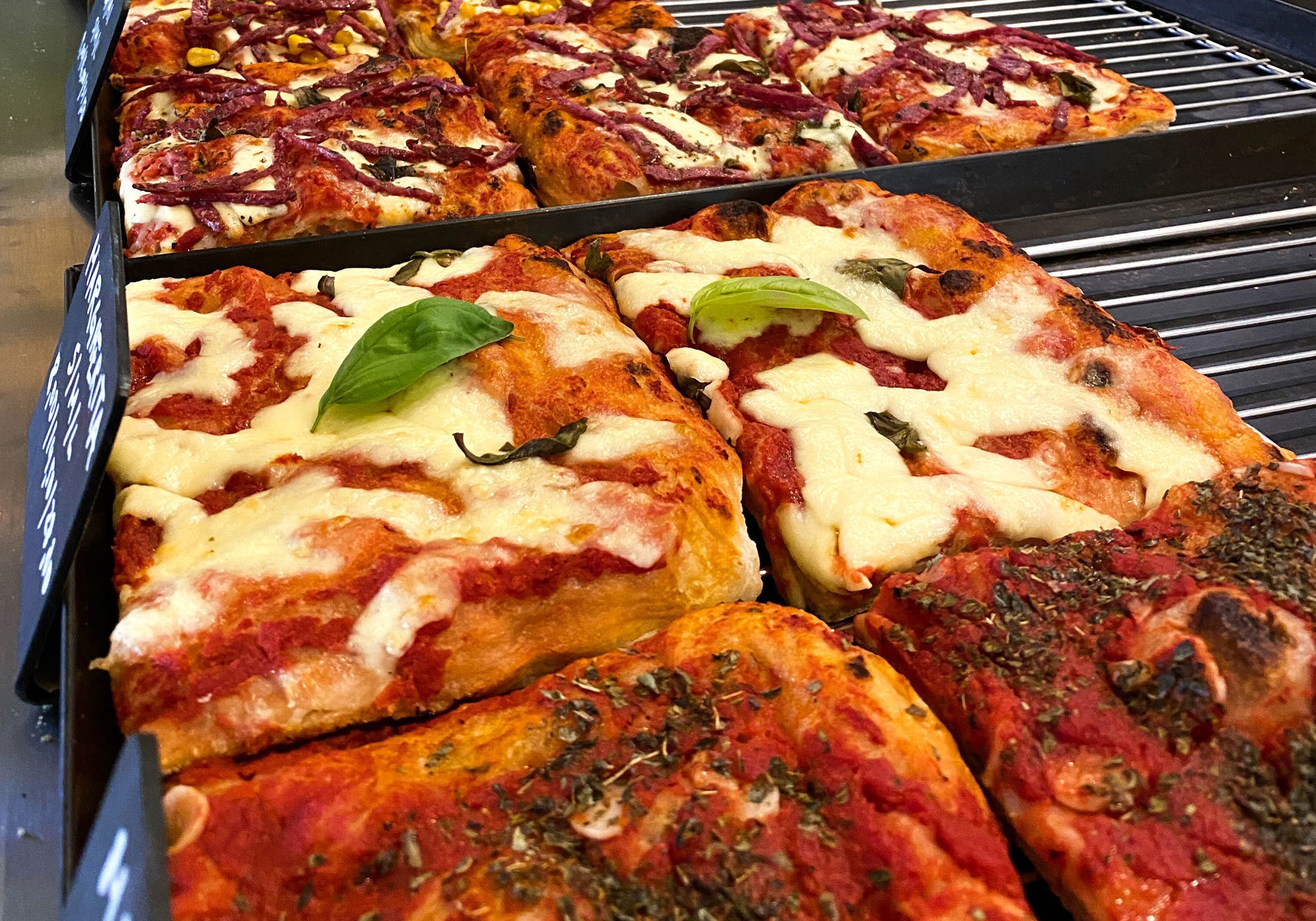 Six of them are basic pizzas and always on the menu. There are also limited special pizzas.