Knowledge about the power of trees
our female, KLEINARL lumberjack - without a chainsaw
At the LUMBERJACK, Christine Höller is our herb and forest expert and therefore the most important supplier for all ingredients of the dishes. Each station has a special offer like a recommendation of the house. The love for nature, especially for trees and bushes and the great interest in their energy and healing powers is fascinating for Christine. Christine collects fresh wild herbs and parts of plants by hand, almost all of them in Kleinarlertal, and processes them carefully and with a lot of love. In the LUMBERJACK project, she introduces all of her knowledge like the power of trees and her passion for processing tree buds and tops.
For further processing and preservation, Christine Kleinarler uses bee honey from her own beehive, Austrian organic beet sugar, energetic Urstein salt from the Zechstein era, natural apple cider vinegar made from untreated fruits, organic white wine from Burgenland and organic grain from Upper Austria for the stone pine schnapps.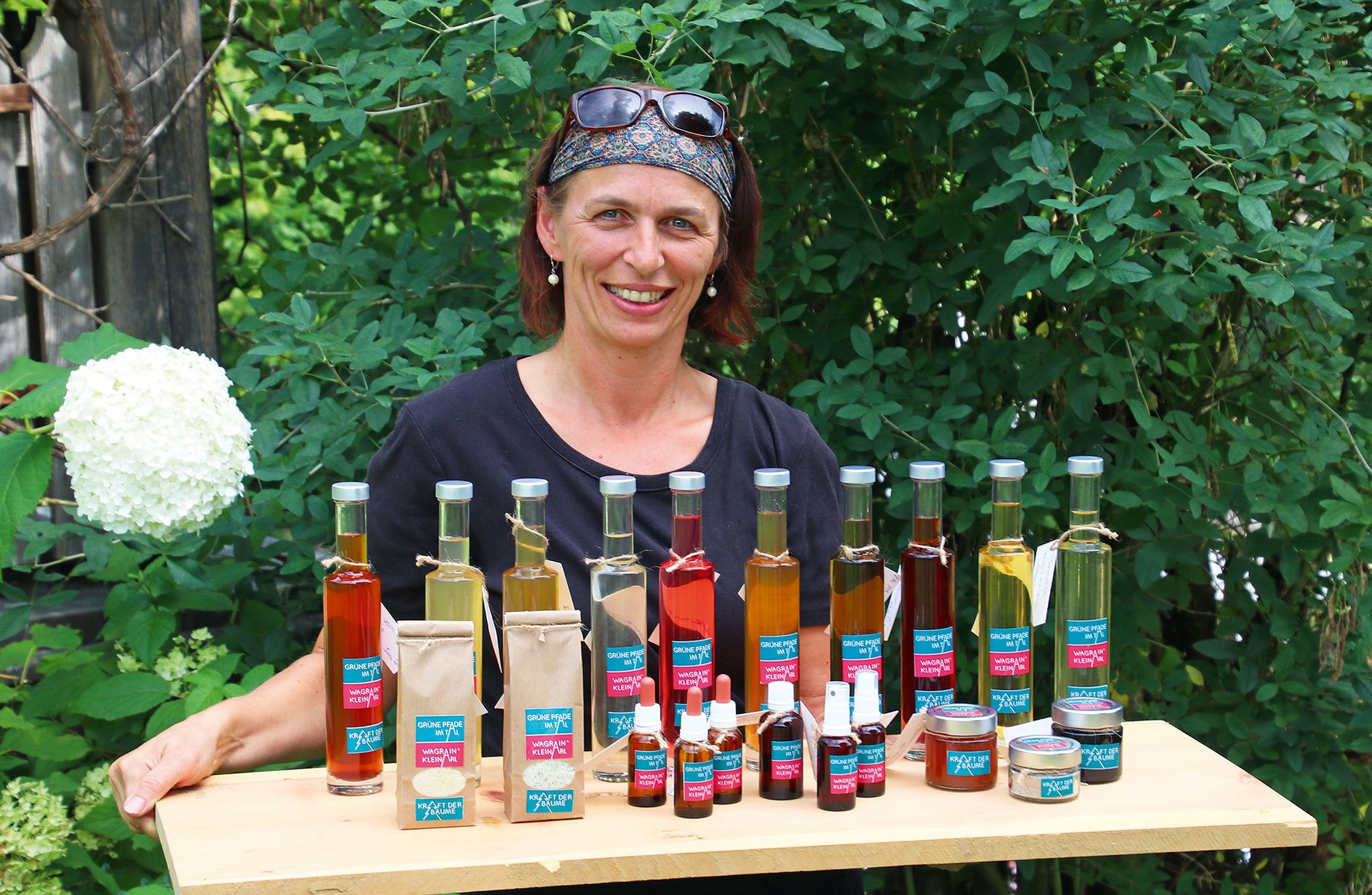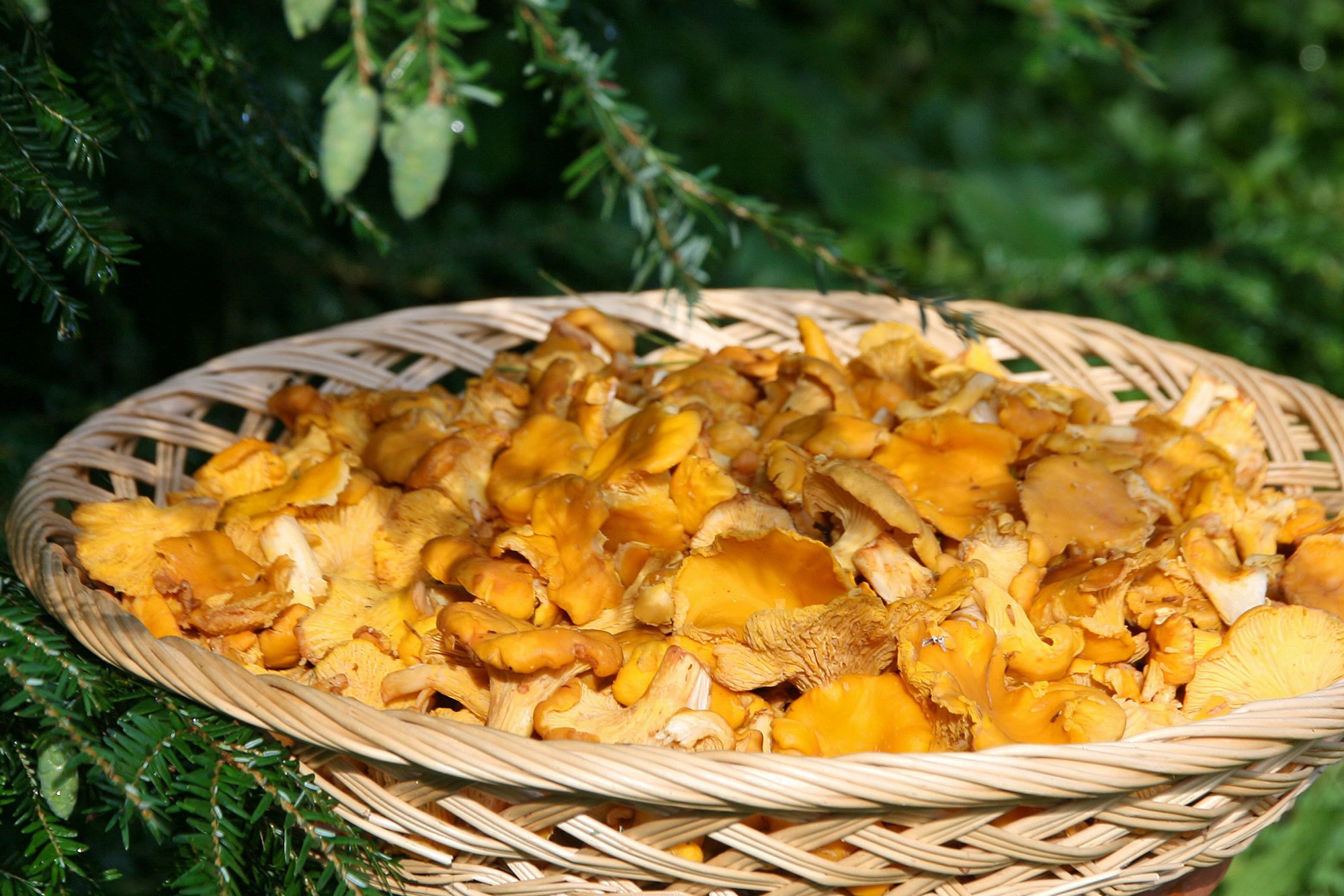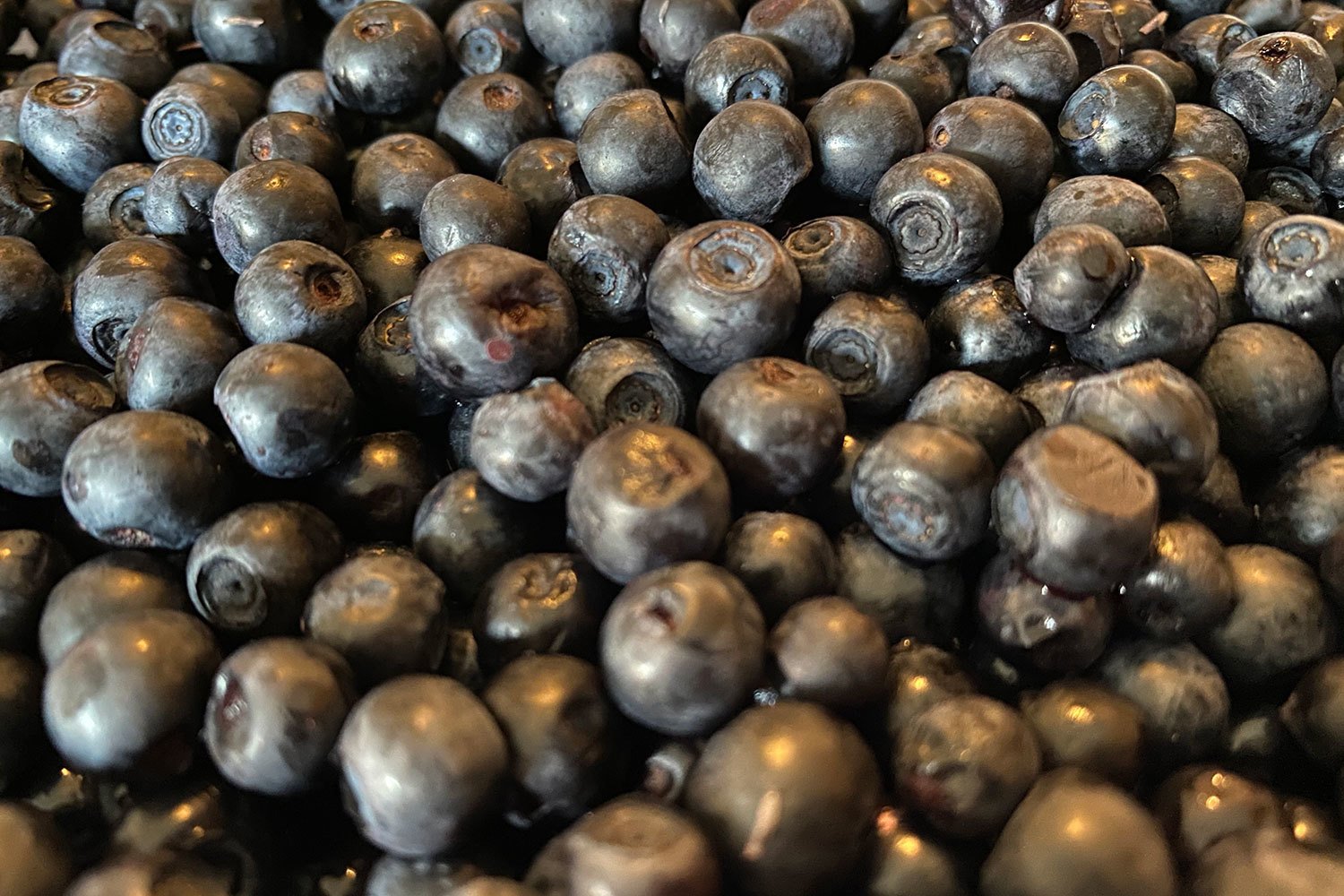 Christines forest selection for the LUMBERJACK is wide and deep
The three Kleinarler vinegars with the ingredients from the wild harvesting are the basis for many dressings for salads at the Energy Station.
FOREST vinegar
A vinegar extract form ash sprouts in cider vinegar refined with spruce bud honey. With lots of love and a minimum of 6 months of maturing, a high-quality product with a sensational forest taste is created.
Edlerflower vinegar
Elderflower vinegar extract refined with Kleinarl bee honey. Not only immune-boosting but a fragrant, delicate elderflower taste also spoils the discerning palate.

SPRuce top honey
Spruce tops, carefully collected by hand, Austrian organic beet sugar, lots of love and patience while stirring. The result let all those with a sweet tooth float to the peak of pleasure. In salad dressings and as toppings with soft ice cream.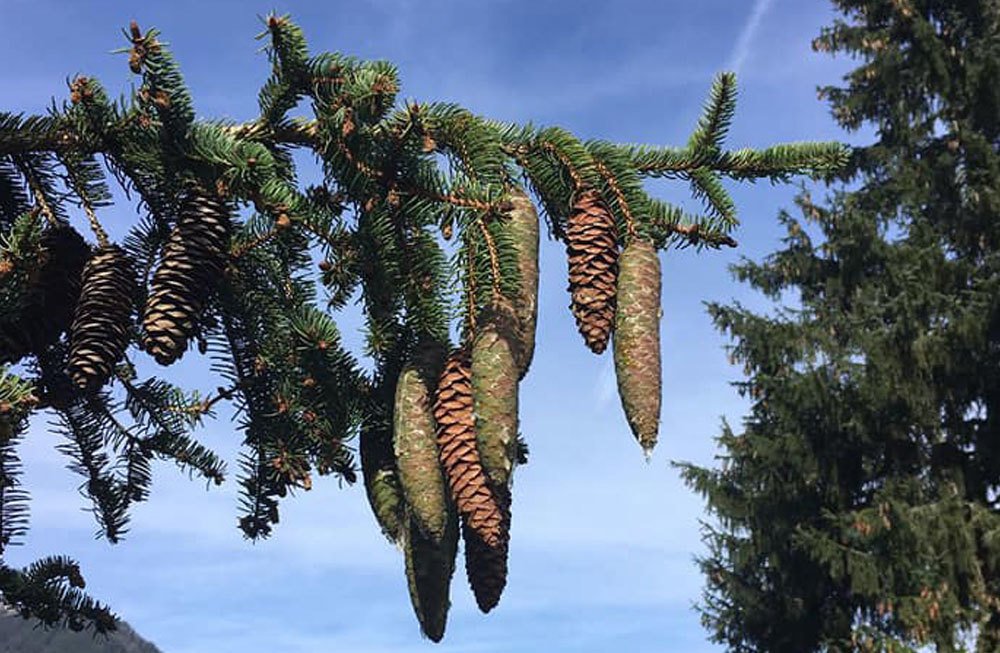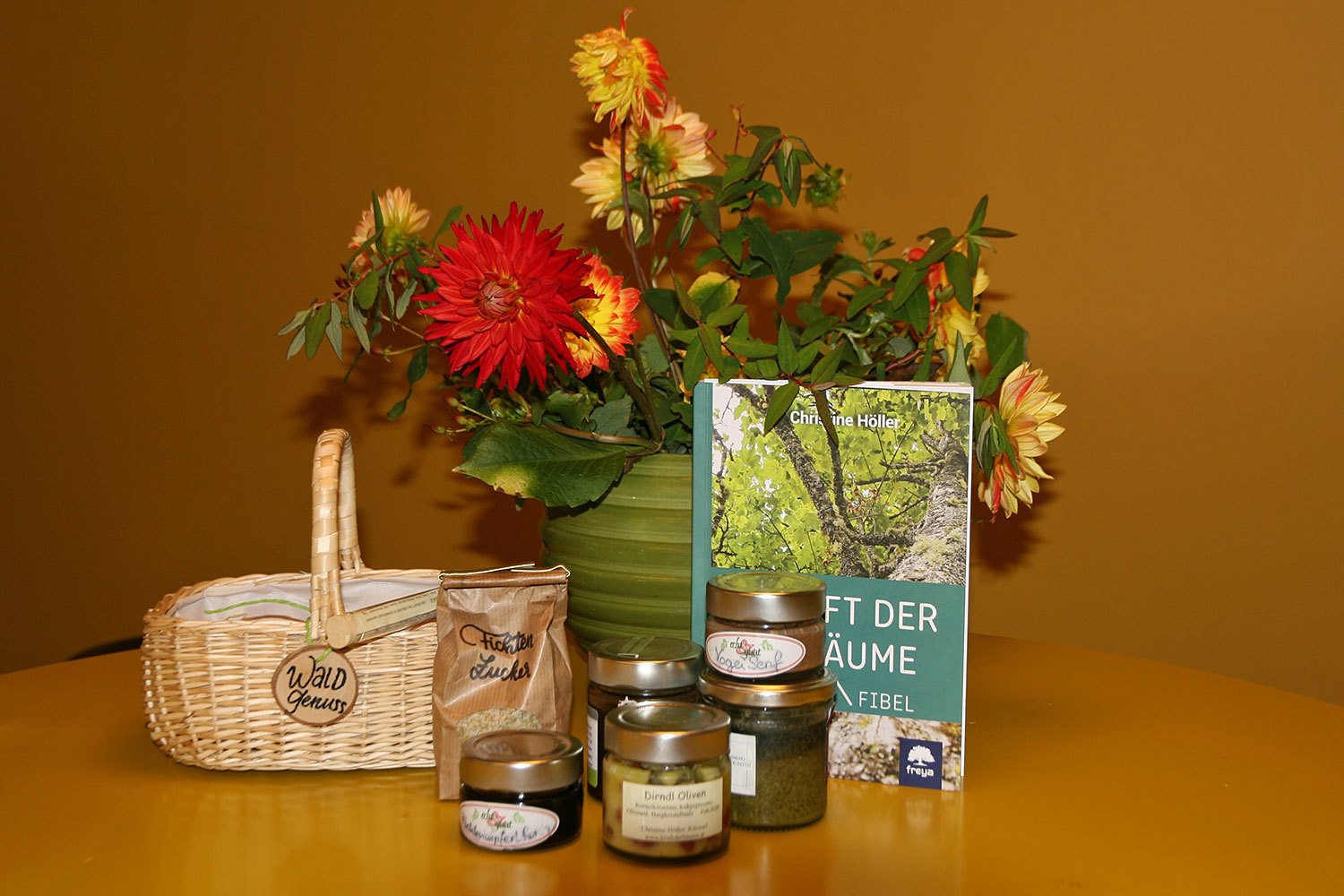 Spruce jelly
Spruce tops boiled down with Austrian organic preserving sugar. Fine harmonious taste. Served with a cheese snack on a board from Bio aus dem Tal.

Spruce sugar
The spruce tops are ground with organic Austrian beet sugar, the flavonoids and essential oils are absorbed by the sugar. Christine's forest sugar provides the basis for many creative desserts.

Spruce top butter
Spruce tops processed with organic butter from the milk dairy from Bio aus dem Tal on the Hirschleiten.

WHEELBERRY MUSTARD
Ripe rowan berries with pears and apple in mustard seeds, natural apple cider vinegar, organic beet sugar and apple pectin combine a unique composition that goes particularly well with the "sleek Kleinarler" from the organic cheese dairy in the valley. Furthermore, the taste based on the sweet mustard goes well with fresh sausages.

forest salt
Many different trees, leaves, flowers and seeds are refined in a balanced and energetic way in the energetic primal salt from the Zechstein era. (Ash, birch, linden, elm, spruce, larch, stone pine, poplar, walnut, maple, mountain pine, fir and alder)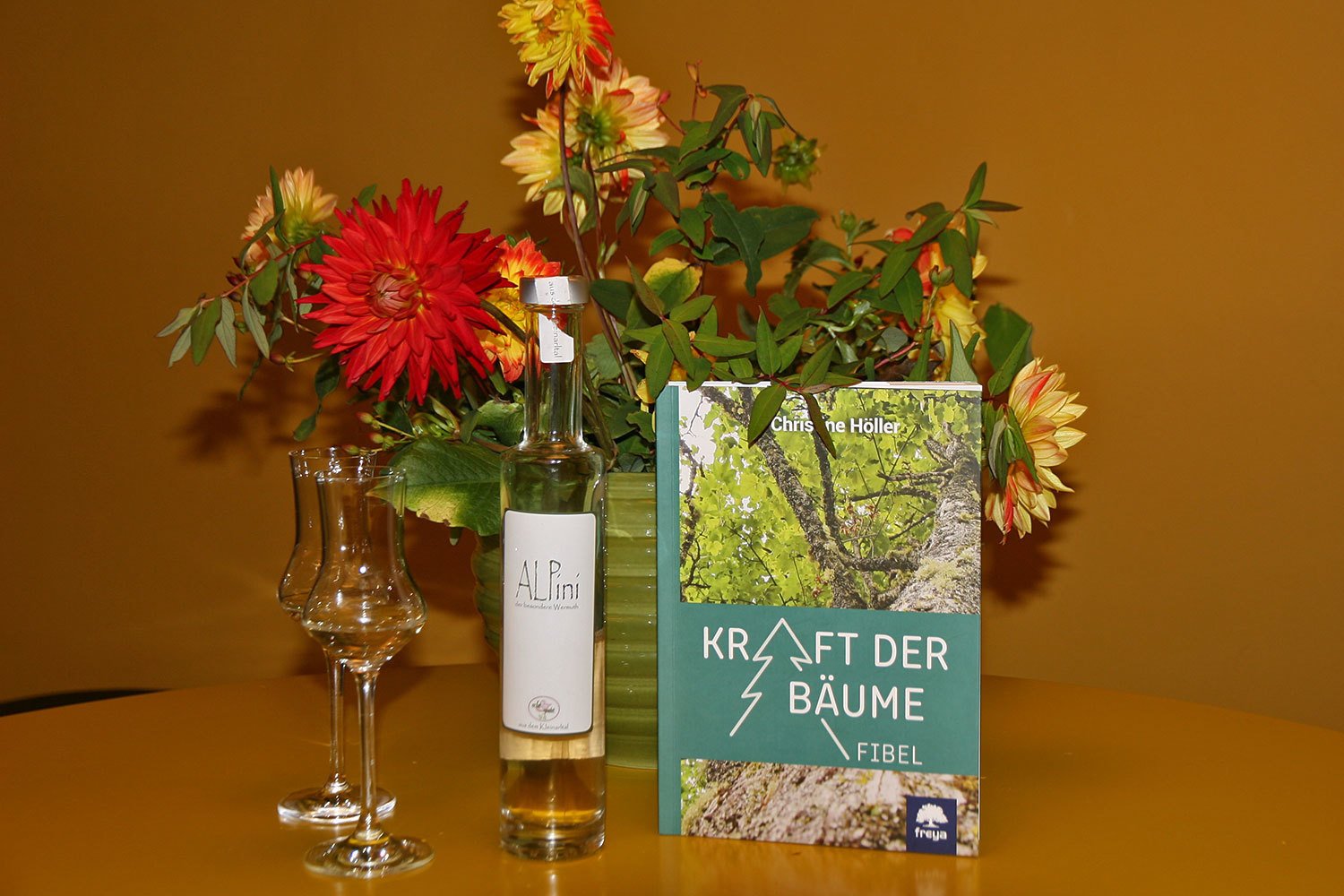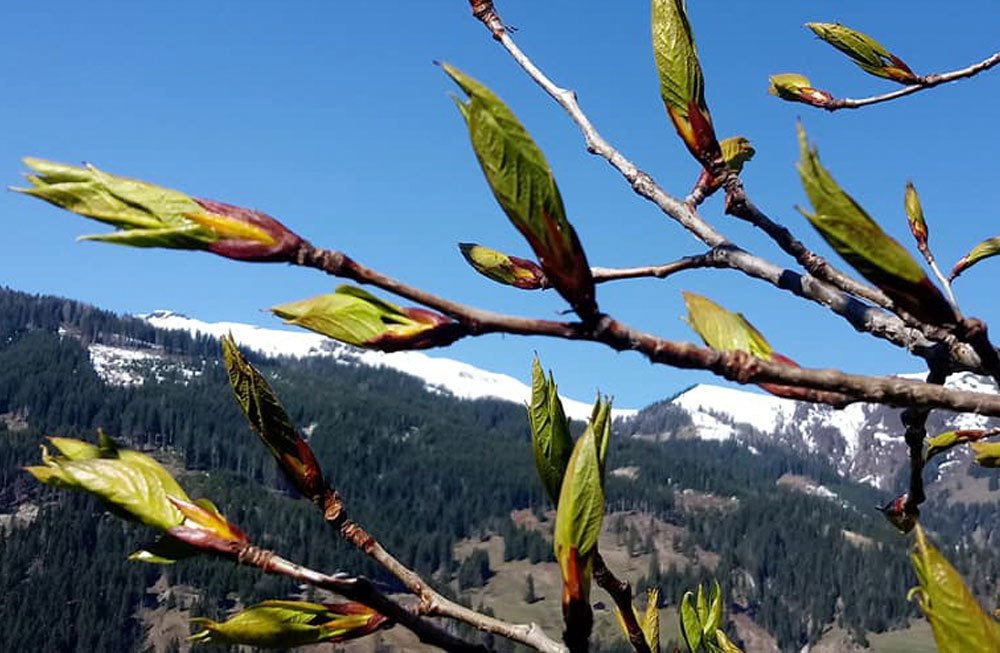 Alpini
Christine's alpine vermouth, the LUMBERJACK aperitif that delights everyone. Organic white wine from Burgenland refined with the finest alpine herbs, spices and organic beet sugar. Served with ice cubes and a lemon wedge - a pleasure.

ZirbenschnapPs
Green pine cones, harvested at the perfect time in Kleinarl, made with high-quality organic grain from Upper Austria. Treat yourself to a glass at Brigitte's Cafe Latini at the schnapps bar.

Christines Products as a souvenir
We also offer some of Christine's products for sale at the Bio aus dem Tal market stall. An ideal souvenir of the highest quality with reference to your holiday region.

MUSHROOMS AND BERRIES FROM WILD COLLECTIONS
Strong seniors from Kleinarl, with a passion for collecting and incredible perseverance, provide us with blueberries and lingonberries from the wild collection at the LUMBERJACK. From the Meat Boutique to the Beer Saloon, especially in the cakes and soft ice cream in Cafe Latini, these berries will delight you in various dishes and drinks.
The summer of 2022 was a chanterelle year in our region and the supply of frozen chanterelles previously sautéed in organic olive oil is correspondingly large - and then as a culinary highlight in the potato soup.