My Traco – Burger & Burritos
The truck of Bernhard Storz, a 1996 Fiat Ducato
Was converted into a food truck in 2017. My traco is hard to be be overlooked. It's extra-long and sprayed super cool. The internationally renowned graffiti artist Erich Willner (alias Shed) from Linz has combined street art and street food in a unique design on Bernhard's truck. (www.mytraco.at)
During the summer season, he is always on the road with his truck - preferably in Upper Austria - at various events like Rock im Dorf, Ahoi Pop Festival, Old-timer meetings, literature festivals, company celebrations, weddings, football events, and in summer 2020 with a fixed station at the Attersee. From December Bernhard will be at the LUMBERJACK.
In Summer you can get the burgers following his recipes at Max Meat Boutique.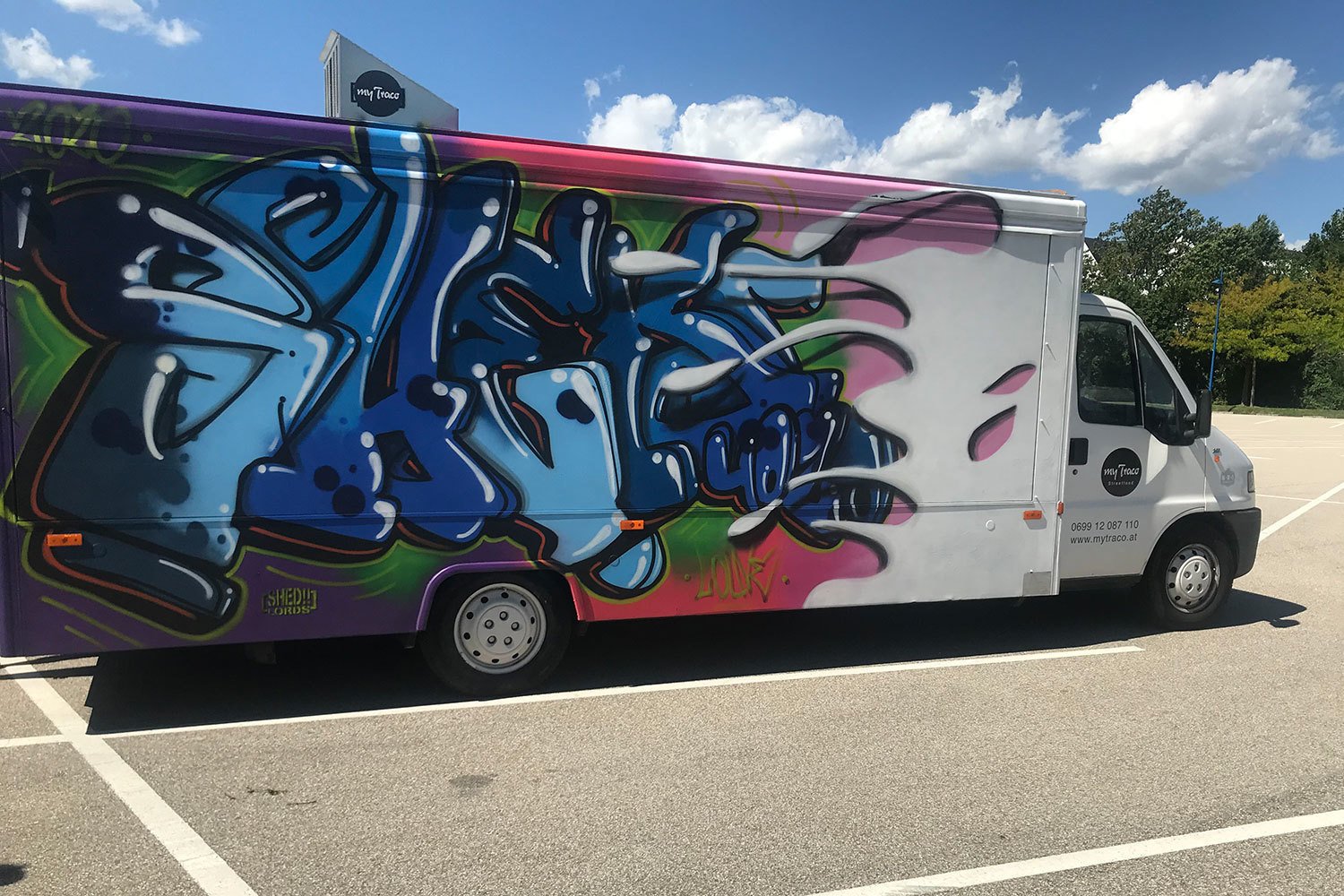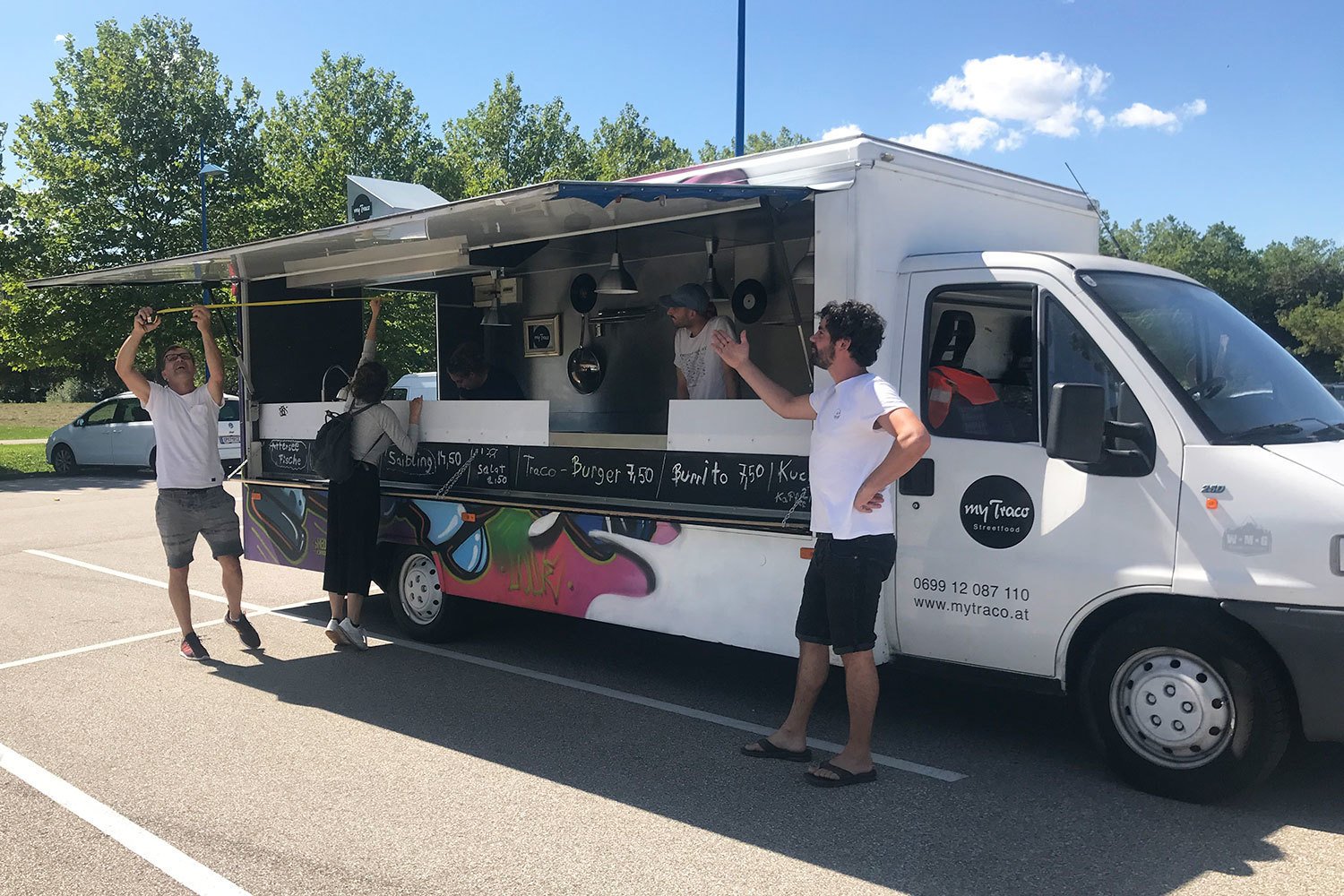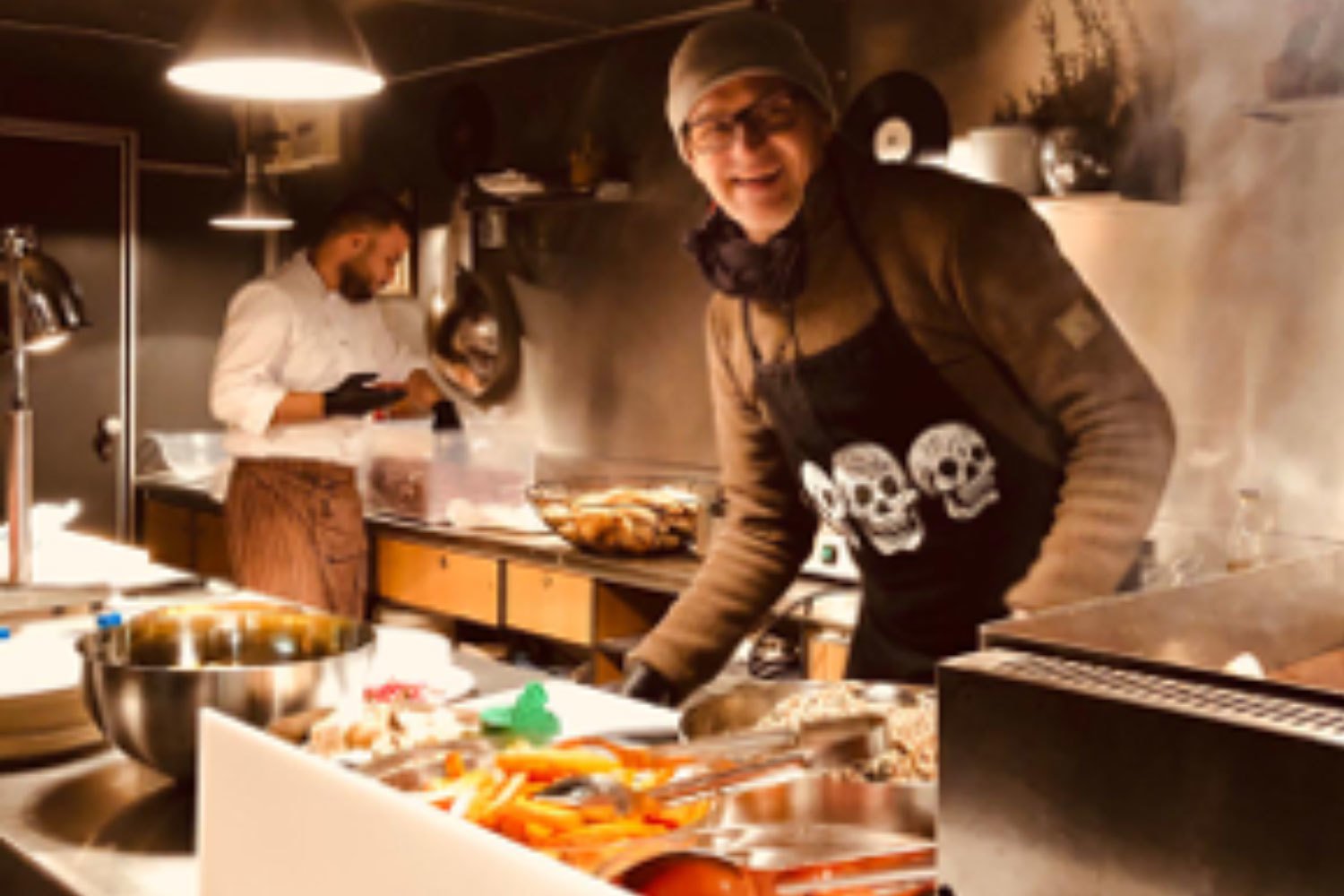 LUMBERJACk is OUR new inspiration
Street food is our passion. We support the team in the newly build Food Hall. Only organic food is used at the LUMBERJACK. Meat is only from the Wagrain-Kleinarl valley. The selected products are processed into burger and burritos in the five-meter-long food truck directly in front of you. Being a chef next to the guests, front cooking in the truck and the Food Hall suits me. Standing in a huge hall in winter is perfect for me.
The food trucker from my traco
I, Bernhard Storz, was born in Schwanenstadt in 1970 and have been working as a chef in national and international gastronomy for over 25 years. In Miami, New York, Zurich, Lech am Arlberg, Linz, … I discovered my enthusiasm for street food while travelling in South America, where fast, delicious dishes are cult on the street. High-quality products and spices are the secrets to create a great dish. At LUMBERJACK Food Hall, I will combine these great organic ingredients in my two main products - burgers and burritos - in the best possible way together with an employee.
The offer from my Traco
Burgers & Burritos with seasonal ingredients. True to the specifications of the LUMBERJACK and Maria's concept with the best organic beef from Kleinarl for flexitarians and with tasty vegetables and grain patties for vegetarians and vegans. The current offer and prices can be found at My Traco in the LUMBERJACK Food Hall. You can't miss us, we are right at the entrance on the right side.
We are really looking forward to your visit and this winter in this unique ski region.