ReservationS at the LUMBERJACK
for 6 People and more
The tables for our guests with a reservation are located in the beautiful gallery on the upper floor. In the style of a traditional large kitchen table, each table has place for 6 to 12 people. It offers a cozy atmosphere for your group without being cramped. That's how having a delicious meal together turns into a unique experience.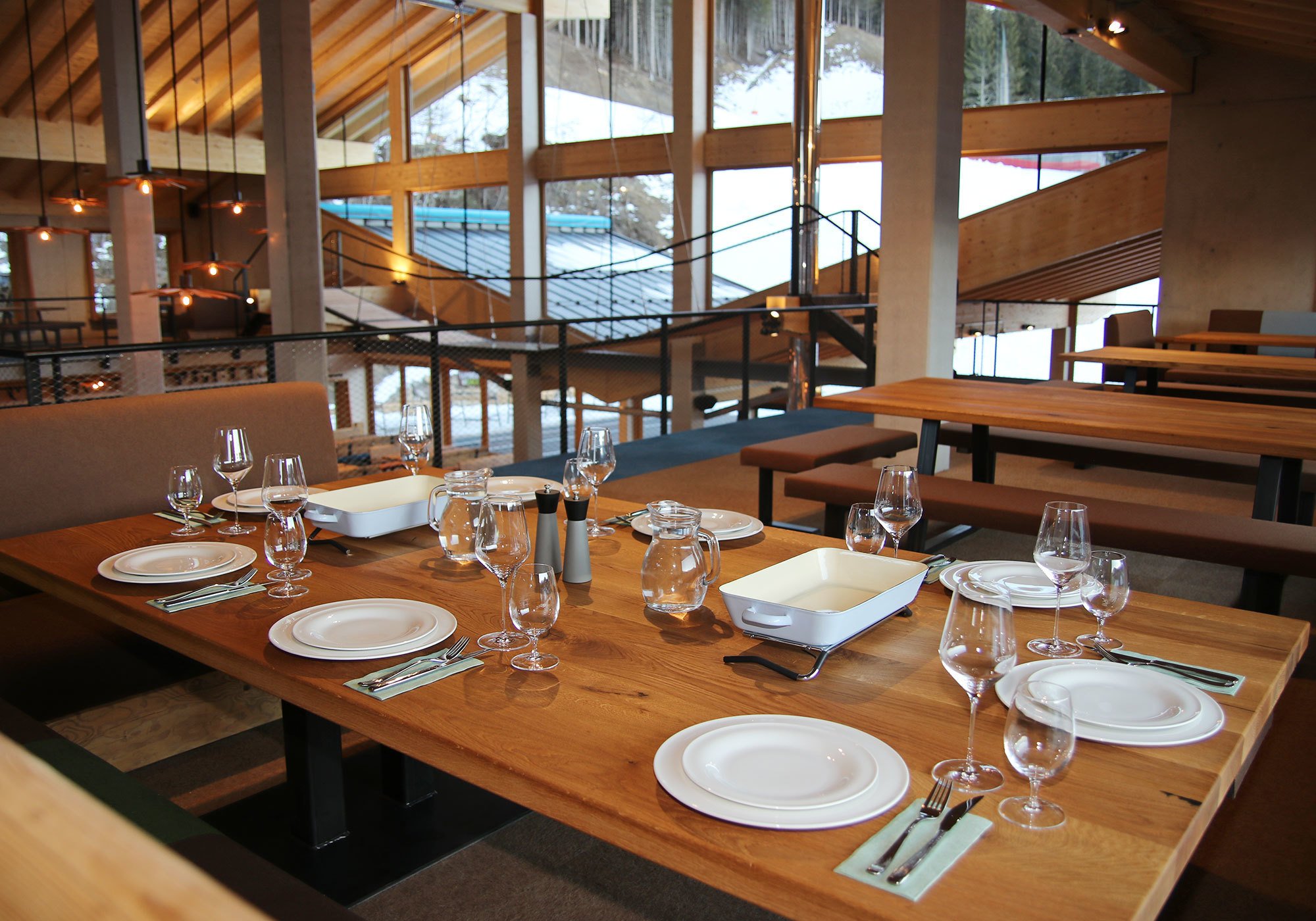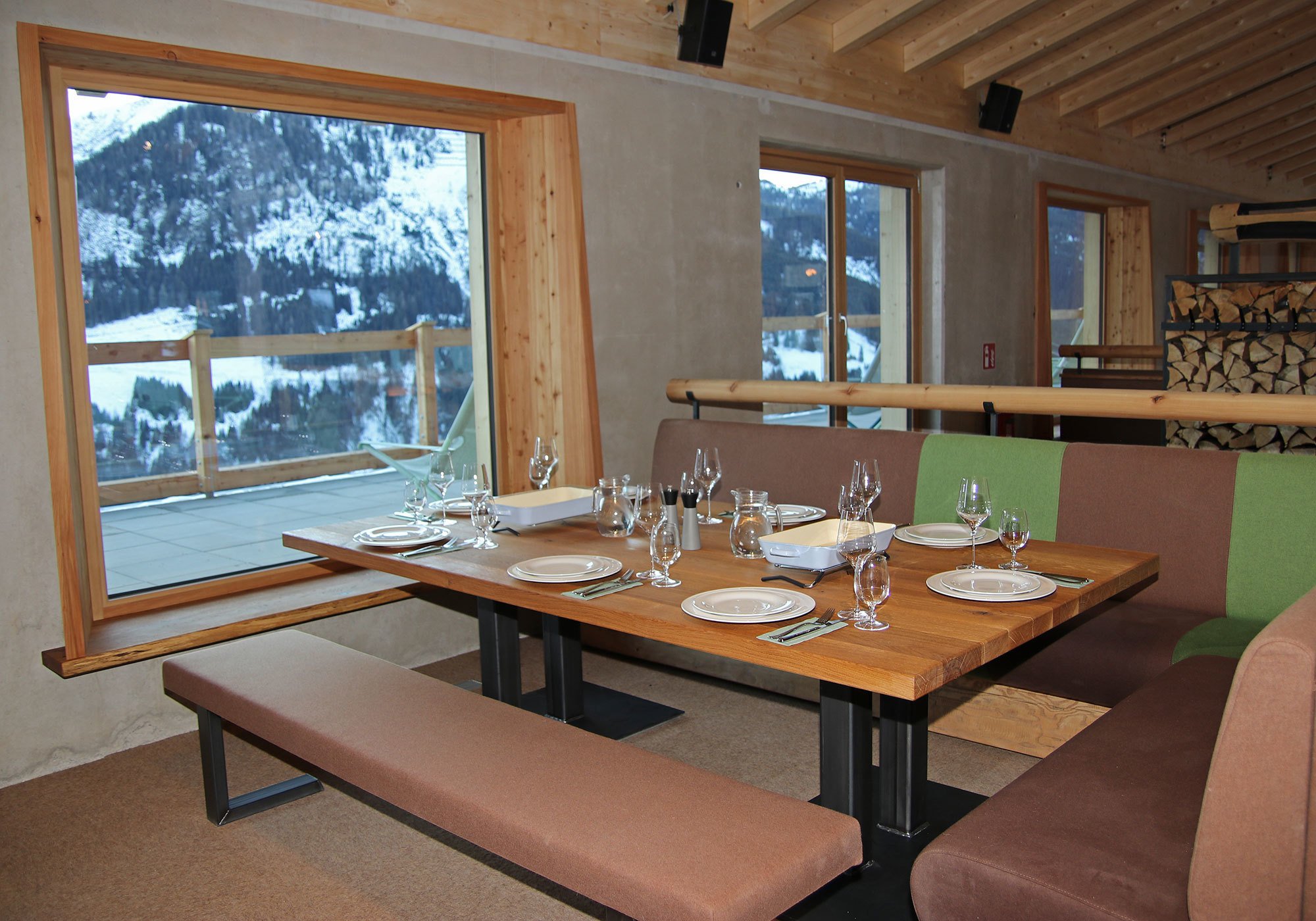 Steaming pots and colourful skillets
Each of the dining stations at the LUMBERJACK offers one or two dishes to choose for a shared meal. This dish is placed in the middle of the table in skillets and pots and everyone in your group serves himself, takes the amount and the food he likes.
You can make a reservation up to 12 hours before your stop. Use our reservation tool - see the window below.
You enter the number of people (from 6 to 12 people) and the desired day, then you get all possible times suggested.
Choose a free date.
Now you get the table confirmed and you make an order for your communal meal with drinks and payment.
You pay online by card - your reservation is confirmed and you will receive a mail for it.
As an appetizer we serve you "A greeting from Kleinarl" - a small delicatessen selection from the market stall Bio aus dem Tal - with organic cheese, homemade spreads, house sausages and beef ham, ..., served on a board.

FOOD AND BEVERAGE SERVICE
Your chosen dish for your shared meal and the Greeting from Kleinarl will be served to your table on the gallery. Likewise your ordered drinks. Drinking water is provided in jugs and of course free of charge.
Reservation hotline
If your group is larger than 12 people, if you have questions about your reservation or problems with the online reservation tool, please feel free to call our host Alois at any time at +43 664 13 51 789 or send us an email to info(xmsAt)lumberjack(xmsDot)at
Thank you. See you soon at the LUMBERJACK.