ReservationS at the LUMBERJACK
6 People and over - Food Family Style
The tables for our guests with reservation are located in the beautiful gallery on the upper floor. In the style of a traditional large kitchen table, each table has sits 6 to 12 people. It offers a familial atmosphere for your group without being cramped. That's how having a delicious meal together turns into a unique experience.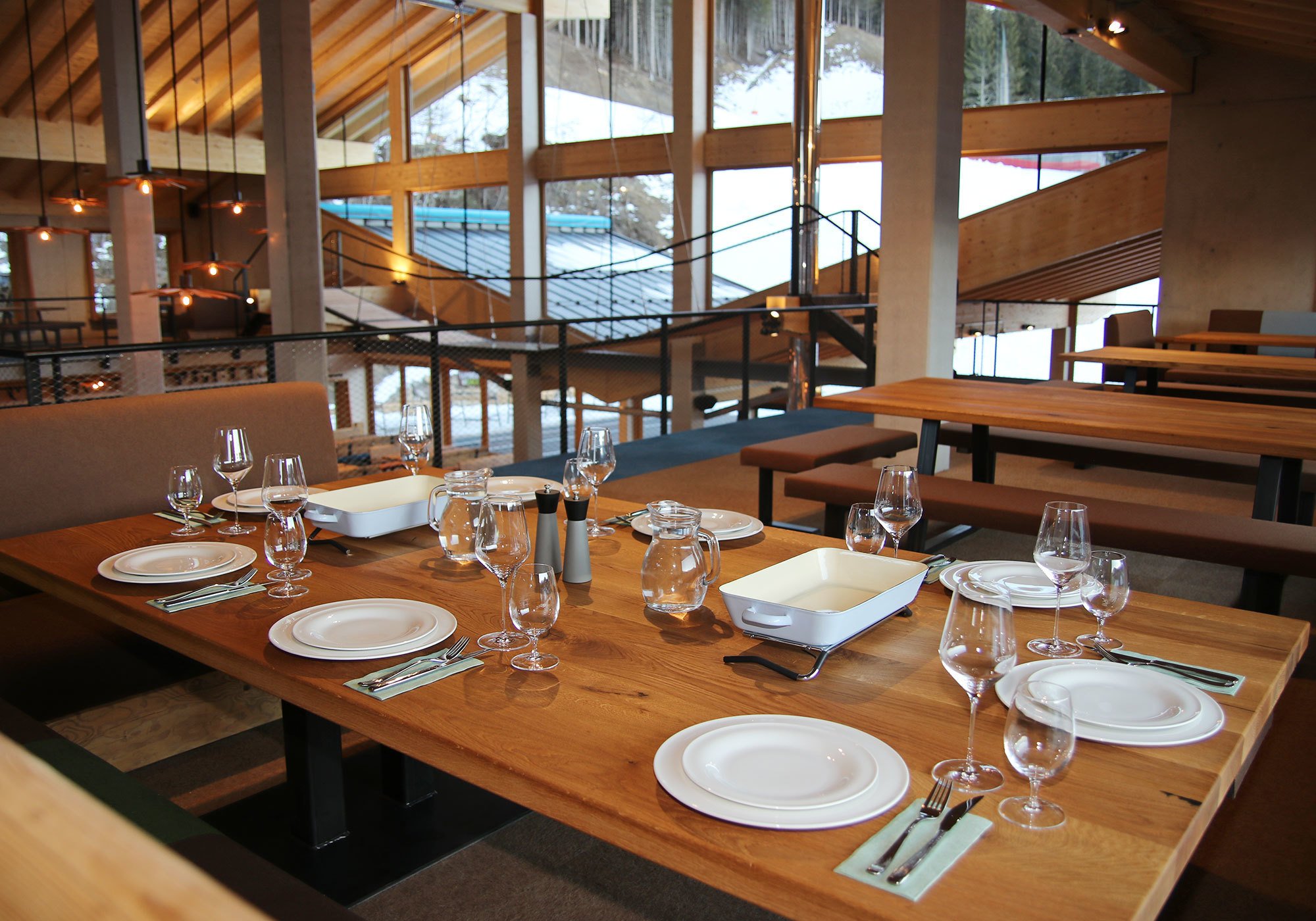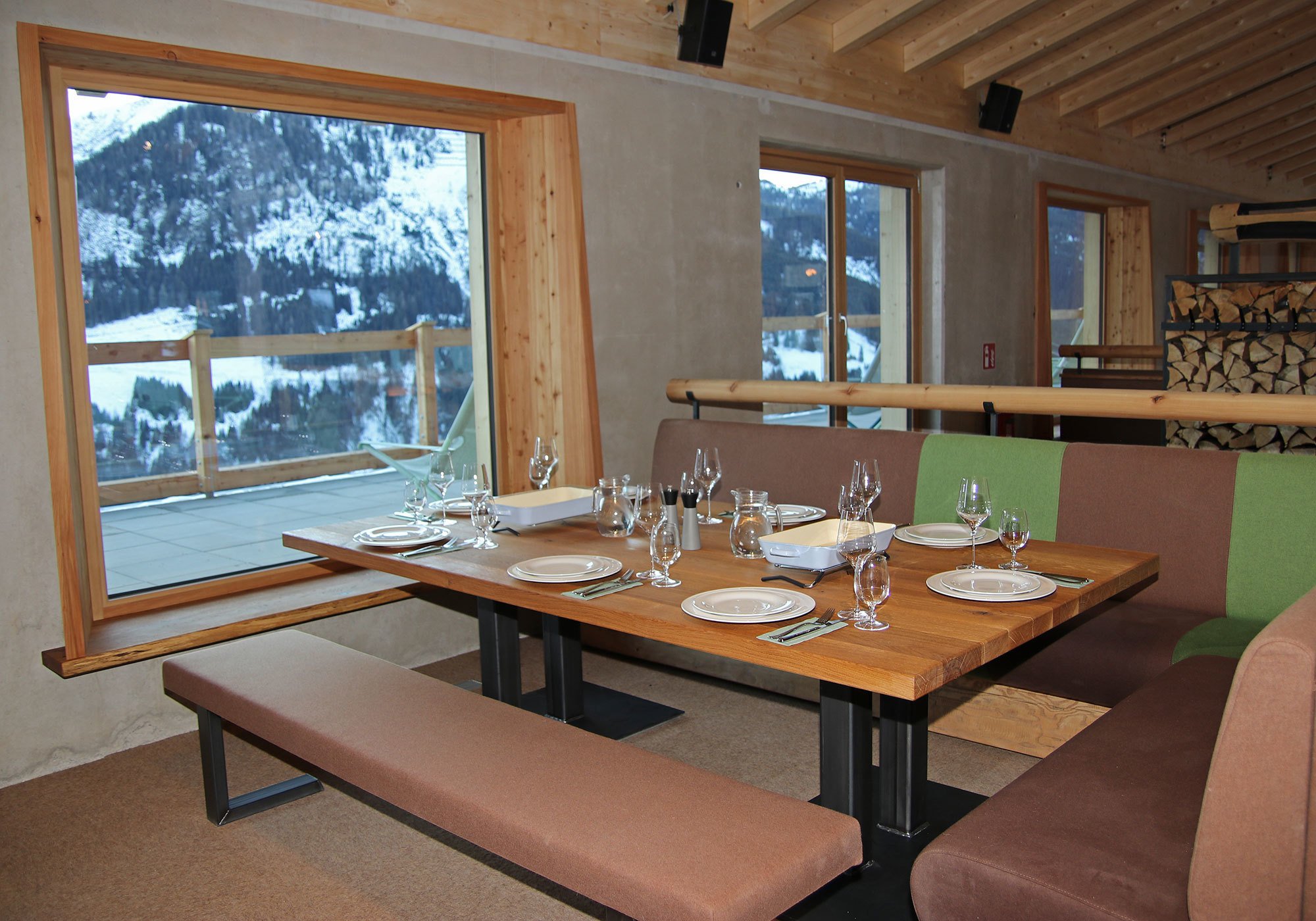 Steaming pots and colourful ladles
Each of the dining stations at the LUMBERJACK offers one or two dishes to choose for a shared meal. This dish is placed in the middle of the table in ladles and pots and everyone in your group serves themselves, takes the amount and the food they like.
You can make a reservation as soon as the Covid situation permits, always the day before until 8 p.m. via the reservation link. You specify the table and the time, the number of people (from 6 to 12) and choose one topic for your shared meal. You pay online by card to confirm your reservation. We will provide here a relevant reservation tool/webshop.
Food and beverage service
Your chosen dish will be served at your table in the Gallery. As appetizer, we serve bread, pastries and spreads from the market stall from Bio aus dem Tal. Drinking water from our own well is provided in jugs and is of course free of charge. You can order other drinks with your reservation. The pre-ordered and paid drinks will be served at your table. If you don't pre-orderd drinks or you want more, please get them at the Beer Saloon, the Café Latini, at the hot drinks and at the wine station, and pay with your card.